Everyone thinks, that having a castle is a dream come true. But having it is nothing compared to holding it. To build a few walls, a trench and barracks, and you are suddenly safe. But what they do not know is, there is an army, which makes all defenses tremble. Walls are flowing down voluntarily out of fear, rather than letting us break them apart by force. And inhabitants of castles capitulate one after another after we show up on the horizon. How about you?
As it is important not to underestimate defend the castle, its also important, who defends it. Many games have taught us this, but they all took place on the screens of phones or computers. That's because tower defense genre is still extremely popular. More surprising was that until now, no significant board game was made on this subject. And that's where The King's Armory sets in, created by John Wrot under his small company Gate Keeper Games. He therefore pledged for help and support of the fans, who gathered ninety thousand dollars. Whole campaign took place already in 2013.
This is not somehow large box, but nothing suggests usage of space inside, which is quite fair. Its all packed up to the brim. When unpacking its contents, you'll come to a feeling, that its bigger on the inside. There are so many components, which are dominated by double-sided large pieces of maps (each divided into sixteen squares), and they also include peripheral pieces. Cards are devoted to heroes, mercenaries, but also bosses. They're all printed with range of abilities and stats. Another cards serve to show rewards, equipment or reinforcements. There is ready pile of tokens, whether they represent monsters, heroes, mercenaries or pieces of lives and other statuses. Contents finally end with icosahedral dice.
At the beginning of the game, players choose one of the jointly prepared maps or create their own. This also determines difficulty of the game by allowed number of injuries to the castle and a group of enemies. Game board is equipped with components, which include defensive towers folded out of thick paper. Players categorizes tokens and cards, which are additionally shuffled. Each player gets one hero under his control and receives two item cards for him. Each hero is placed on starting place near any tower.
Efforts of players are divided into waves, which players must deal with. Their number ranges between five and seven selected at the beginning. Each wave starts with consulting printed tables, dice determining number and level of monsters, that enter the plan from the starting space (alternating, if more than one).
At this point, all new attackers push forward, but also any effects, that were imposed on them by heroes, activate. Possible bifurcation of ways is resolved by color of the arrow for each token. At the end of their movement, each monster attacks and chooses its target according to the rules.
Then, it is time to make heroes also move. Each has several action points, that can be arbitrarily divided. There are various attacks on the menu as well as special actions and each hero has different options and purely his own. And then, of course, movement varies in speed and costs of one action point. Attacks may be dealt from close combat or distance and damage depends on its type. At the same time, they can inflict some other effects on their targets, that can slow them down or hurt in consecutive turns.
Only then is the time to move enemies, who are on the board from previous rounds. They will crawl forward similarly and only depends on their order. Their journey has only one specific goal – the armory.
Single waves come not consecutively, but players have some time between two wave to catch a breath and opportunity to heal their heroes, raise money and spend it. And here comes one of the main parts of the game, because menu offers a range of activities, from construction of new towers, recruiting units and improving them and of course obtaining equipment. Heroes and other defenders can now be movet to a new vantage point for upcoming wave.
Game may end prematurely, if all heroes are dead or life points are reduced to zero castle. Conversely heroes win, if they are able to withstand all the waves, including the last one, be the only one standing. Only then can they all rejoice together.
The King's Armory is a unique game. It contains everything, what we're used in dungeon-crawling adventure, but it adds management of the towers and opportunity to recruit new troops to it. But above all, it offers seemingly neverending waves of enemies, that are walking unstoppably towards your castle and the only way to survive is to stop them, before they arrive.
Any such match is then unique, because all players must cooperate, negotiate and organize the  defense together. Because of the difficulty being adjustable, any players may work together well and it does not depend on their experience as largely, as you would expect.
The game has a huge lot of details, that make the game more comples, but also enrich it. In the description of the rules, we wrote only the basic flow of the game and how the heroes can deal with the attack. But there is more to it. For example, players can defend the monsters and lure them to each other. There are of course mercenaries, who have several levels and players have the choice between warriors and archers.
The very choice of difficulty is very complex. It is of course impossible to somehow evaluate the success or failure of the players, so results are incomparable. But this is not, what this game should be all about. It's about the experience and that is delivered in a heaping measure.
King's Armory is unique in one more element. It is possible for more players to join gameplay in progress or vice versa leave it before end. The rules make allowances very cleverly and compensate for the reduction or increase of difficulty. It is good, that the game solves this element, because each lot is long and easily reaches three hours. Such a situation can easily arise, that someone needs to finish before the outcome is decided and its not good to leave the game opened until next meeting.
Fighting uses icosahedral dice. Their result must exceed enemy's ability. But the amount of damage depends entirely on the type of attack and it does not matter, how good and successful roll was. Players can also make critical hits, if they roll a twenty.
Castle may be held by one player alone or a whole team of seven players. Table of enemy waves takes that into account and adjusts the correct amount of enemies. This makes a difference in number of participants only in waiting time for the next turn. But it is a cooperative game, so everyone is constantly involved in the table talk. Additionally, the rules even offers a version for kids, which is greatly simplified.
Rulebook is quite detailed, full of all relevant information. At the end of the booklet, you can even find index with important terms and their meanings described. Overall, the processing has not been underestimated in the slightest. The game looks beautifully and has solid graphics. The store at http://www.gatekeepergaming.com/products-page/expansions/ also provides expansions, whether new heroes or enemies. This further increases the variability, that already is great.
There is no reason to hide, that we are quite enthusiasm about King's Armory. It ranks among the absolutely best cooperative games, we have tried, although its still not the TOP 1. Important part is also novel mechanism, where players can not avoid invaders and must deal with all of them. The Armory is great treat for any lover of quality coop games!
Designer
John Wrot!
Artist
Matt Bulahao, Joshua Calloway, Jason Juta, Angel Lopez, Tadas Sidlauskas, Adelson Tavares
Publisher
Gate Keeper Games
Year Published
2015
# of Players
1 - 7
User Suggested # of Players
Best with 7 players
Recommended with 1, 2, 3, 5, 6, 7, 7+ players
(13 voters)
Playing Time
240
Mfg Suggested Ages
13 and up
User Suggested Ages
12 and up
(8 voters)
Language Dependence
Moderate in-game text - needs crib sheet or paste ups
(6 voters)
Category
Fantasy, Video Game Theme
Mechanic
Action Points, Cooperative Game, Dice Rolling, Grid Movement, Modular Board, Network and Route Building, Variable Player Powers
Expansion
The King's Armory: Alexian the War King, The King's Armory: Artaxerxes the Jester, The King's Armory: Asphar the Barbarian, The King's Armory: Fairytale Expansion Set, The King's Armory: Firepower Expansion Set, The King's Armory: Kickstarter exclusive extras, The King's Armory: Reward Expansion Set, The King's Armory: Rhette the Pirate, The King's Armory: Robin Hood the Sharpshooter, The King's Armory: Zoe the Ninja
Family
Category: Tower Defense, Crowdfunding: Kickstarter, Digital Implementations: Tabletopia, Players: Games with Solitaire Rules
Primary Name
The King's Armory
Infos courtesy of boardgamegeek.com. More Infos.
Review: The King's Armory – defense is everything
Final word
King's Armory is virtually flawlessly processed tower-defense game in table form. It carries with it all the pros and cons of this genre together with all the coop board game traits. Players have the result under their control, when trying to handle positional battle on the road to castle. Game is tremendously variable with a variety of bosses, heroes and monsters. Entire gameplay offers a variety of deployment paths and potential for creating campaigns. For each game, you will bring home a variety of experiences, because the game takes several hours. It is not necessary, that all the time are the same players involved, because the rules allow to join or leave it. King's Armory actually can not even be boring, if you like to work together.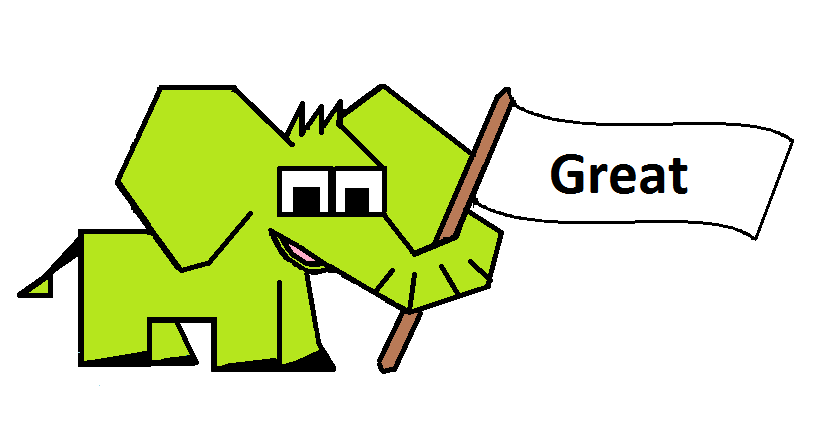 Pros
huge variability
open to different numbers of players
highly tactical
minibreaks
exciting game
adjustable difficulty
opportunity to join a game or leave it