Jerusalem is on fire. Holy city opened its gates to all the brave knights, who longed for fame and fortune. They got the promised titles, land and unearthly happiness. Art of handling a sword fed sand with blood in the surrounding desert. But who gets power, soon begins to want more. And so crusader forces began to turn against each other. And now, you are entering their war..
Welcome to the Kingdom of the Crusaders, not only land of Jerusalem, but also card game from Russian publishing Right Games LLC of Moscow. The Kingdoms of Crusaders is one of the first games introduced to publishing market by this company. Others include already reviewed Zombie! Run for your Lives! (review) or Evolution: Origin of Species (review).
Today, however, we will talk about game from 2007. Its authors are Danila Gorunovich (designer of already mentioned Zombie! game) and Sergey Machin (co-author of Evolution: Origin of Species). Graphic used for the game comes from Gustave Doré, a French illustrator living in the years 1832-1883. Besides russian, game was released also in English and because of that, we had a chance to play it in Czech Republic and in our newsroom.
The game comes in box of format, which is already traditional for RightGames. Nearly a square box with a drawer pull-out. At the opening image is a stylish artwork and graphics continue to struck you with atmosphere even, when you pull the drawer out and look at the contents of the packaging. There are very short two-page rules and 56 cards with various icons at the upper edge.
The list is completed by two strips with numbers from one to five and names of the cities written at each of them. These are towns, where conflict between your and your opponent army will take place. And also small (unfortunately thin) cards are bursting from its nest in the small sheet made of thin paper. Therefore, when you are removing them from sheet, you must be careful not to damage them. They will serve as victory markers for given locations in the game.
Game itself tells us story about gathering army at the right places, wining battles for justice and gaining greatest power in the surrounding provinces. Who collects most power, may be declared as the ruler and will worship only God.
You'll see five kinds of troops are involved in the game. Those symbols correspond to the above mentioned cards and line at the top of each one. Spear refers to ordinary soldiers, blue bow probably needs no further explanation. Swords are professional soldiers. Helmet identifies Crusaders, who are almost unstoppable. They long for blood. Well and then, at the very end, there are the most famous leaders of the Crusades, feared and menacing men, who sow only fear around them. Their symbol is the flag, because without them, your army is dust.
Preparing the game is quite simple. Each of two players takes one strip and places it in front of him. Kingdoms of Crusaders is primarily intended for combat in two players, where it stands out the most, but you can fight on the battlefield even with four armies at the same time, but you will need to own two game boxes.
In two opponents, players puts elongated plates against each other in a way, they are mirrored against each other. Number one therefore lies against its twin one, two lies against two, and so forth. Thanks to this, one player has number five on the left from his point of view and the other one on the right. Because of this, these strips also cleverly manufactures with a reverse side going backwards to make it all possible. With more opponents, this magic fades away and all have number one on their left.
Scoring tiles should be put aside for now. You will use at the very end of the game. Now shuffle deck of cards and place it in the center of the table. Each of opponents gets five cards into his hands. These constitute his starting force.
During your turn, each player first draws a card from the deck and then plays one from his hand to numbered line. Choice of five positions is only his. He cannot play army cards anywhere else and also can not discard any cards. He must use all the men, he recruits. And the main goal is to effectively divide them. This is the most important and fundamental task.
Card has drawings of some icons on top. Each card represents one unit composed of several types of soldiers. And icons indicate, which one are there. Sometimes there are two, sometimes three, numbers vary with each card.
You are playing cards with symbols, while trying to make them in formations. You want to have best possible groups in every battle. So you are trying to collect archers, crusaders or even ordinary soldiers, but always in groups. Each position can hold up to four cards, then it becomes locked. After twenty cards have been played on both sides, its end of grouping and battle commences. From your point of view, this upcoming phase is actually evaluation of your actions.
Number of units, you managed to assemble can be either platoon (two identical symbols in the cards), battalion (three same characters), or the strongest regiment. In the battle for individual triumphs, number of units is important, in first place its about regiments gathered in one place. In case of equal numbers among players, they must compare units combat abilities. Even a situation may occur, when both opponents have the same number of identical strongest units. Then you must continue with comparation of number and strength of battalions or platoons.
Player, who wins more of the five battles, is winner of the game. With more opponents a scoring rank in each of the five battles is used. These are represented by the Roman numerals from I to III on those paper tokens and their sum determines the winner in the end.
Kingdoms of Crusaders is actually nothing more, than an advanced symbol collecting. Players try to simply play cards in a way, that they accumulate the most regiments in each area. Game attempts to simulate actual distribution of forces towards making strongest groups in preparation for battle.
But you always have only five (or six during your decision, because you have drawn one more card) cards. So you have must gamble a little and hope, that right symbols find their way to you in the future. You will not have to use all cards in your hand and some of them will remain in your hand at the end of the game, when all positions are locked.
Yet you often get into a situation, where you must choose lesser evil. Cards do have some more and less interesting symbols, but mostly they have more than one. This makes luck noticeably creeping around and you must simply deal with it during whole game. And the choices and possibilities to influence coincidence with their decisions players certainly have. You do not have to worry about that. But you still remain kind of slaves of chance.
Game at first glance does not look conflicting. There is no direct harming of other player, nothing like that. And yet, you can wait unpleasant surprises from players, who hold important and winning card until the last moment. Indeed, bluffing with cards in hand is also an important element of Kingdoms of Crusaders.
The graphics are clear and all the information are visible at a glance, when cards are laid on top of others. Battle lines, to which they are attached, are actually a bit for garnish and still add a little bit of clarity to the game. Illustrations are old, black and white, sharp and really thematic.
Kingdoms of the Crusaders has a really quick game time. Everything never lasts longer, than fifteen minutes, and often it gets even shorter. This makes it the perfect quickie for times, when you are waiting somewhere and want time to run faster.
For playing in multiplayer two games are needed, which is a bit annoying. Therefore, we have not talked about it during our review and take the game as fun for two. This is original intention and that fits game the most. So why try to make it into something, that its not?
Interestingly, despite its simple principle, Kingdoms of Crusaders is a fun game full of bluffing and tension, until the last card is played. You can not play it over and over again, but as pleasant relaxation for two players, it really does its job
Infos courtesy of boardgamegeek.com. More Infos.
Review: The Kingdoms of Crusaders – let's crusade!
Final word
Kingdoms of Crusaders is nice and simple card game about collecting groups of same symbols. They are soldiers here. And there is five kinds of them, from archers to crusaders themselves. You are trying to gather the strongest army in different places. Together on five different battlefields. But your opponent would also like to control these cities for himself. This card game is focused on two player experience only (at least, when you have only one box) and duel is also, what suits it best. Everything depends on cards, you get to your hand, but you can influence a lot at the same time by selecting right soldiers and sending them in the correct places. Evaluation closes the game with battles, which are fougt on the table. Its basically only summing up your forces and comparing them. Illustrations come from old drawings of Gustave Doré, which give unique atmosphere to the match. Kingdoms of Crusaders presents non-demanding card game and quick match, which will really entertain you for some time..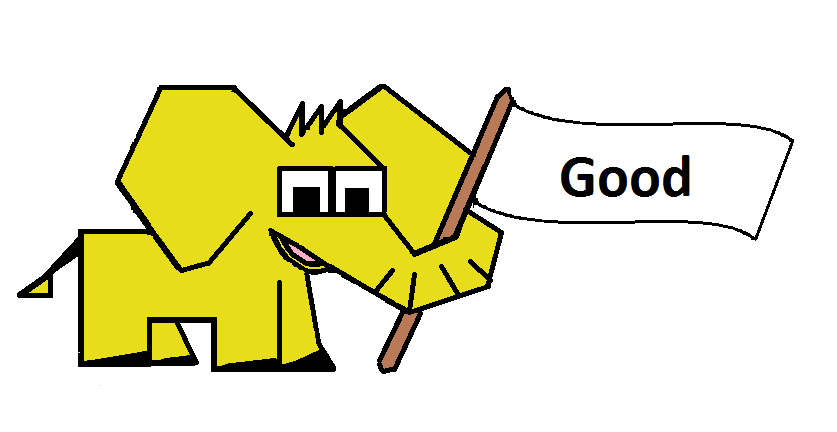 Pros
balanced game for two
quick gameplay
graphically original
bluffing and tension
luck can be fought
Cons
four players need two boxes
luck may still be problem for some