Every task counts. Enemy team is waiting for our mistake, it's who from whom. We have clever members in our group and we are ready for everything. Even so, tasks are often unpredictable, and a few mistakes can easily betray us and pass the scepter to the enemy. But nothing is lost, there will be Crystal Mazeat the end of our journey and there we can reverse everything!
TV competitions are slowly finding their way to tables of players around the world. A new addition to this family is board game The Crystal Maze, which takes the title of a TV competition of the same name from Britain and Swarovski crystals are in the main role here. Classic started its broadcasting in 1990, but it had to wait for 28 years until 2018 to become real. It was Rascals Products Limited company, who released it and Esdevium Games is doing the distribution.
Players get a number of components within a larger box with geometric patterns, that will be needed for different tasks. The bottom line, however, is a large foldable gaming board, that serves not only as an offer of sixteen disciplines available, but also offers scoring scales on two longer sides – the position for the obtained crystals.
Based on two sides, it can be easily estimated, that the players must be divided into two teams. In addition, there is also a place for one maze master. He will not participate in the battle, but will only supervise the regularity of the course and, above all, will be tasked with preparation of every discipline and explaining its rules. All parts for the individual tasks are set aside by players, as well as crystals, hourglass and ALS (Automatic Lock in Situation).
Teams together select one of the four zones, that are on offer, as starting one. There is an area of medieval, futuristic, aztec and industrial theme, each has four tasks. The starting team now has the option of choosing one of the disciplines in chosen first theme and a player, who will fights against its pitfalls. Usually, a player has two minutes to finish. He will try to fulfill his assignment, and if he succeeds, he will earn a valuable crystal for the team.
Second team then selects from the remaining three disciplines. Both groups alternate and collect stones until the time all the sixteen tasks are completed. For the crystals, both teams can now buy the bonus time for the final round – five seconds for each crystal. In this round, both teams play at the same time and try to catch the most valuable gold cards from the randomly scattered pieces. It is the team, that has the most valuable collection after the lapse of time, which becomes the winner of the duel.
The Crystal Maze is more a collection of tasks than a real game. But that corresponds to the artwork and it is primarily a party experience. Contrary to this, however, many disciplines are thoughtful. For example, ordering the tiles so they follow colors, or deciphering the words and finding the corresponding objects in the room. Tasks are really original and interesting and their ideas are the main attraction for you to be interested in this game.
But the game is very slow and you have to count on entertainment for the whole evening. It is therefore suitable for New Year's Eve or for some other festive occasion, in which a group of players want to play, even with interruptions. Number of players is not limited, but to get everyone into action, there should not be more than four players for each team.
The role of the Puzzle Master is on one hand an exciting responsibility, but the player does not test any discipline nor can he win. His main task is not only to watch time and tasks, but also to prepare them. And this is often quite challenging. For example, in the above-mentioned search for objects according to the encrypted cards, the master must go to another room and setup everything alone in advance.
But back to the time required for the game. It is these preparatory times for individual tasks, that keep the whole process quite long. This is why you will be playing The Crystal Maze in situations, where you will not mind and have something to do during breaks – for example, drink or to devote to some dishes on a plate.
Not all the tasks are about thinking. Players will also move the balls with available tools, build a cube from several pieces or even physical tasks, in which the contestant must stretch and count. However, there are also a number of other puzzles, that have no time limit.
Unfortunately, there is quite final count of tasks and every time you play, they are all used. It is true, that not everyone will be able to try each out – only one player in one team will be responsible for a particular discipline, but they will start repeating in the following gameplays. The big problem is mainly with some logical tasks, that have a clear solution, when you play them again. This is not a problem for skill situations.
However, the lock-in cards (ALIS) will also enter the match and allow the rivals to block the player prior to commencing his force to the task. Not only does the player fail to perform the task, he is also eliminated from the game, if his team does not pay a single crystal for his release. Almost like in Boyard Fortress.
The final is very dramatic. For all the time, players will collect crystals, but they only serve as a source of time for the final round. In this case, only some team representatives will go into the hunting of cards (so each team has the same amount of players) with the help of suction cups. At that, they need not only skill, but also luck, to find as many gold as possible.
Processing is solid. A lot of different components make joy for everyone who likes constant surprise. Instructions for the individual tasks are in a separate book for the riddle master and are described well.
And although the game is primarily designed as a multi-player team, it can also be played by two. They get more involved in the action, but occasionally monitoring others in troubleshooting is also good. Additionally, if somebody is bothered, that one of players should not hit the game, there is one more option: players can have two masters of puzzles, that alternate when watching the team and participate normally, when they are on turn.
But Crystal Maze is not a game you would come back to every day. Its especially suited to specific occasions. And if you open the box once a month, then you can enjoy the tasks you have already played again. That is why, in the end, the critique of replayability is not as big as it may seem. The Crystal Maze is finally a fun party game with unconventional contents.
Publisher
Rascals Products Limited
Year Published
2018
# of Players
2 - 0
User Suggested # of Players
Best with 0 players
Recommended with players
(3 voters)
Playing Time
0
Mfg Suggested Ages
10 and up
User Suggested Ages
10 and up
(2 voters)
Category
Movies / TV / Radio theme, Puzzle
Primary Name
The Crystal Maze
Infos courtesy of boardgamegeek.com. More Infos.
Review: The Crystal Maze – treasure at the end
Final word
The Crystal Maze is an original party game, that is full of variable tasks. The players are changing and fighting for their teams. They get crystals, that are eventually turned over and they get their chance to collect coins for them. In the end, they will eventually decide on the winner. We do not recommend repeating matches too often, because the tasks are not so variable that you can enjoy them during frequent play. The teams often wait for turn of the other, but most time is needed to prepare the discipline. Just waiting is a major problém, that can be solved by playing the game slowly as whole evening entertainment. The Crystal Maze is a little different team game.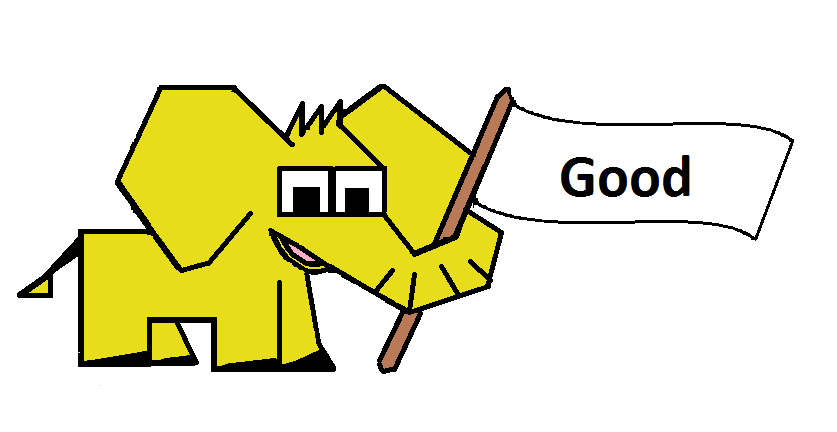 Pros
original tasks
different types of disciplines
great party game
can be played repeatedly
the final round of collecting coins
Cons
replayability lags if you should play often
long preparation of individual disciplines
one player is not playing, just watching