Once, we were barbarians. Thieves, rapists and murderers. But then everything turned around. We have received grace and we could wave a dark, damp dungeon goodbye. A chance to start a new life does not come to you every day. It does not matter, that we are sent to uncharted and dangerous waters, full of monsters and savages we once were. We have one mission: to build a city there and tame its surroundings..
With this interesting story begins your campaign for victory and freedom in The Convicted board game by Polish author Mateusz Albricht, who released it on his own, without any outer support of distribution company. Well, this is not quite complete information, because game has at the beginning of 2014 gained great support of 819 people on Kickstarter. The box, however, does not contain (and this should be noted as very unique) any company name. Under the graphics are signed two more people: Marek Puchniewicz and Pawel Sanecki.
Game can intrigue you alone with its box, whose lid is completely black and without a single logo. Its ruled only by great symbol representing all enemies, grudgingly looking out from the treeline. Along with interest, you get also interesting content, which is this time again started by big game board. In its center, you can find city divided into six parts (chapel, barracks, workshop, library, mage tower and fort), around him then dedicated zones for fortification and moat. There is also space for decks of cards and different scales (time, action, morale).
Leadership in volume of this central board is very efficiently threatened by enormous amount of other thin tiles. They allow players to better fortify their city, not only in their imagination, but also visually and in several types. There is of course a pile of cards, whether they represent building (with levels and price), heroes with picture and text, technology or raiders. List closes with big pile of cubes and tokens, which are used to mark position of the attackers, planning spells, but also as a resource, hero´s abilities or endurance.
Each of the participants in the game firstly selects one of the six heroes, into whose skin will he reincarnate for the entire upcoming campaign. Characters have their own capabilities, but there comes no miniature for them. They are so strong, that they can appear anywhere on the battlefield and help in the game, when their time comes.
In the middle of the table, players put together a game board and place shuffled decks of research and marauders in its upper left corner. They also mark first box on turn counter. At the beginning, survivors will have two buildings – barracks and fortress of level one, whose cards are visibly put next to the board. Depending on the number of players, towers are equipped with defenders and certain number of wood is cut. All other components begin game aside and will enter game later on.
The entire game is divided into twenty rounds. They each have their own preparation, action, and siege. At the beginning of each of these rounds, players get action points, they will be able to spend in a while. All cubes of enemies, morality and spells tokens are removed after the previous battle from the board. Everyone then selects, which part of the fortification will he defend.
Then it´s finally all ready and players can prepare for a siege by taking actions. They can train defensive units, but also build and modernize their city. But there are not only buildings, but also fortifications and trenches to choose from. Finally, they can also acquire raw materials needed to research and study new technologies in the library. They urgently need them to get to better levels of accessibility of buildings and defensive walls.
Only with better buildings, for example, players can recruit archers and heavy infantry. Each building has its purpose, whether its chapel blessing or spells coming from magical tower, that can be used in combat. Each unit and building has its own clearly given price and endurance, in the case of soldiers or war machines then also attack power.
Once players have taken all their twelve actions (every player gets his part, with all activities for selection worth 1 point) , siege is prepared. At that moment, defenders will become attackers for a second. Different attacking units are spread across the land (drawn from bag) and instructions decide about their deployment. Based on this information, players can deploy their defending troops, but they must always comply with the limits of individual buildings.
Then both sides take turns (starting with defenders) in ranged combat. Outcome is decided always by simply adding units power to remove units with the same sum of endurance from other side of battle. Also siege machines get their chance to act. Only after that, surviving raiders can advance towards the city, but must overcome any obstacles, that defenders have built there. Then it comes to melee. In the event, that any of the spoilers will survive this phase, he damages two buildings in the city.
When all attackers are destroyed, round ends. Players plunder their camp and gain some resources from there. Then comes a unique opportunity to save your progress and discontinue play for now. The reason is, that whole battle for the city takes longer, than usual board game. Game ends with the victory of the players, if they can withstand full number of rounds. Otherwise (destruction of all buildings in the city) deportees mission has failed.
The Convicted is totally unique game, that follows in the footsteps of excellent Stronghold (review), but goes much further. It allows players to play together and defend the town, which stands agains hordes of enemies from all sides. All this in a very intensive campaign, which takes eight to ten hours to complete!
Game time, however, corresponds to complexity of the rules. The actual game play is not difficult to learn with a little experience (if you have played some board games before), but there are plenty of specialties for each type of units, buildings and situations (for example crossing ditches or selection of places to attack). And this has inflated handbook of rules to thirty pages full of text. Everything is explained with examples (although not completely transparently), so that some situations should be solved even during the game (because of the final game time, it´s not much of a problem to do this). But we will get to rulebook later.
But what is absolutely unique is option to store positions! We did not see this coming in a board game! And in that moment, it does not matter, that the total time gets close to almost two-digit number of hours. A single round lasts a little over half an hour, so it is not a problem to interrupt it any time and start again elsewhere (just the preparation needs time). For this purpose, a great system was devised.
The biggest plus and minus at the same time is just the previously mentioned complexity of the game. Because of it, only experienced players and those, who like a challenge, will be interested in this. It is not easy to be aware of all the rules and details, that accompany the siege of the city.
But this sophistication to last detail ensures, that the gaming experience is maximized. All the time you feel, like you really are defending a city. Atmosphere has a very high level, each match is unique and players will long remember specific moments from the game.
Moreover, actual campaign is not alone in the box, because the game offers even more scenarios and variants, especially when the joint efforts of the cooperative battle are set aside, allowing to take role even for the other side of the battle. Primary, rules are focused on cooperation and we should talk about this. Players have action points, but they can advise each other. So, if you have some stronger personality among players, that wants to keep everything and everyone in control, then there is no way to avoid it.
Regarding the game mechanics themselves, there is no staggering innovation. Everything works similarly, as in so many games before. Modernization of buildings, their linkage to resources. But above all, it is important, that everything works. With a basic focus on cooperation, there is also no difference between numbers of players, because game thinks about these differences and compensates for the chance to win. Yet, it is not easy to win in the whole campaign.
Each player´s choice has not only immediate consequences, but it shows in the long run. Here again manifests game time, because every mistake in the beginning will backfire later. Players have always something to do and they have to choose from a range of options. Overall, the game is not easy and it contains three difficulty levels. Believe us, it was initially a good sweat even with the first one and you will curse every wave, that will approach your direction.
Processing is only average. All components are solid, but not extraordinary, which due to their number is quite understandable. Illustrations however, are great together with coloring and atmosphere of the game is immediately conveyed to you. Cubes are a safe bet, though as one of the Kickstarter rewards, there were beautiful wood pieces. They would still moved experience to next level, but they are not sold in standard box.
Only significant complaint is directed towards the rules. You will not find them sufficient at all after the first game and you will need to head to the internet. In addition, there are even some errors, that will confuse during learning, which is annoying in conjunction with the complexity. The components to make the game running need one more important note – make sure you have a really big table, otherwise you will play on the floor. The game really takes up a lot of space.
The Convicted brings first and foremost a great feeling of building a city. During those ten hours, you become connected with your village, so that you will not even want to leave. To see something grow from the first stone to armored fortress is just a great feeling. And with that goes hand in hand atmosphere. To hell with a few minor flaws, Convicted is amazing experience from start to finish!
Designer
Mateusz Albricht
Publisher
(Self-Published)
Year Published
2014
# of Players
1 - 4
User Suggested # of Players
Best with 4 players
Recommended with 1, 2, 3, 4 players
(13 voters)
Playing Time
900
Mfg Suggested Ages
12 and up
User Suggested Ages
12 and up
(6 voters)
Language Dependence
Extensive use of text - massive conversion needed to be playable
(6 voters)
Category
City Building, Civilization, Fantasy, Fighting
Mechanic
Action Points, Cooperative Game, Point to Point Movement
Family
Category: Tower Defense, Crowdfunding: Kickstarter, Players: Games with Solitaire Rules
Primary Name
The Convicted
Infos courtesy of boardgamegeek.com. More Infos.
Review: The Convicted – city behind enemy lines
Final word
The Convicted is first and foremost an absolute experience. You build a city, that must be defensible, because it is located behind enemy lines. Each round, few actions are waiting for you, that you must use to prepare for enemy attack. They are not always stopped under weight of your arrows and swords, and if they get in, you get your constructed buildings damaged heavily. Players must work together to build, improve and train soldiers to survive. Its length reaches out to staggering ten hours, for which you almost can not breathe by tension. But do not be alarmed, it is not necessary to play it in one session. Your progress can be saved and restored at start of each of twenty rounds. For a long time, you will live and breathe in another world. Only one entry is quite unpleasant: rules contain errors and clarification have to be sought on the Internet. The Convicted offers a completely unique experience for all players looking for some real challenge.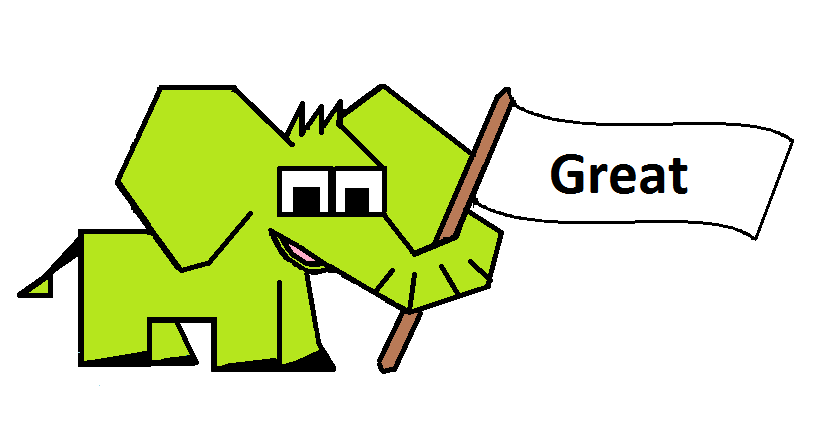 Pros
long game time guarantees you will have relationship to your city
excellent atmosphere
option to save game
cooperative and competitive version
tuned for different numbers of players
each option has its long-term consequences
balanced difficulty
Cons
rules are not well organized
game time can be intimidating at first sight