When Rajesh with Howard entered office of their friend, Sheldon was sleeping with his head resting on the table. That was weird. Sheldon was usually constantly active by the board, writing and rewriting his crazy equation. But last night of this genius physicist was really challenging.
Exactly at 11:47 PM, a cricket appeared at his window. First he was chirring quietly, but then, probably in an attempt to attract a female cricket, he decided to chirp to the fullest. And Sheldon, who is a light sleeper, woke up. Not only did not understand, how anyone could ever want a female, let alone in this hour, but mainly he could not understand, why this little creature chose his window.
He spent rest of the night spent inventing and testing ways to get rid of it. The first idea was to invite Leonard and ask him to draw cricket away. But then he realized that his roommate is afraid of all small insect with greater number of legs. He tapped at the window with help of his least favorite comic book Daredevil. The same window, he broke an hour later with Andúril, weapon from Lord of the Rings. But even the mighty sword did not intimidate the cricket and he continued chirring until dawn, when Sheldon started his regular program. The first place, where he could truly rest today was his office.
Now we return back to the present. And that includes getting to know new social game The Big Bang Theory: The Party Game, inspired by the eponymous series. This year it already ended its sixth season of twenty-minute parts and enjoys increasing popularity. Authors demonstrate tremendous reservoir of ideas in this show.
American company Cryptozoic Entertainment acquired rights to this series and produced a simple party game for all fans with this license. Author of this game is credited as Ben Stoll, although its kind of familiar to another very well known game, Apples to Apples. There is lots of english written on the cards inside, so you will need to know this language. But otherwise you would not be reading this article, right?
Yes, we said cards. These are main and most important things hidden inside square box with portraits of all the major characters. Those cards are really in a large group, namely there are 180 blue ones, called theoretical cards.
But do not worry, they do not really have anything in common with physics, instead various situations from original series with citations can be found on them. Certain theories, however, are written on them: namely, a figure, object or occupation mentioned in the series. You will also found four Bazinga cards among blue cards with specific betrayal feature, but players can only play it once per game.
Common blue cards will be assigned during play to next 75 red experiment cards according to your best judgment. Red cards are topics, you will try your best to comply with, using blue ones from your hand.
In addition to cards, you will find a pile of chips (after punching them out) with different numbers from one to five, each in exactly twelve pieces. The numbers are separated for ease of visibility also with a distinct color. Last thing, what is making them company are envelopes used in special experimental formulas.
How it all plays? You will learn that from small sheet of paper, which describes it in unnecessarily fine font. It would certainly be better, if rules (and that means also letters) had larger dimensions (for example, over the entire width of the box). Font would thus be larger and easier to read. But due to the fact, that game is targeted towards a younger audience, which is the main consumer of the series, it probably does not matter all that much.
Gameplay is not even close to complicated, and actually is a variation on very well known game Apples to Apples. You are simply just trying to assign cards to one, that was revealed. Other player then chosses, which of the selected ones it the best choice in his opinion. Of other well known games, it can compared to Dixit, but only very remotely.
Each player gets one envelope and above that also seven blue cards into his hand and he does not show them to others. All other blue cards create drawing deck. You must also shuffle red experiments, that will lie still all together in one pack for now.
The Big Bang Theory Party Game requires presence of at least three players, which has one important reason. Each round, one player is not playing and instead becomes a judge. This role is then swapped with each round and moves around the table, so everyone always misses only one round in row.
Such an arbitral first removes top card from the deck of red experiments and shows (reads) it to all players. Their job is to hit the theme and assign the most interesting (funniest) answer from available card in their handface down. Once all players have chosen one card, they are shuffled and evaluation occurs.
This is a task precisely for the judge, who must split points among players. He cannot bias for anyone, because he does not know, who played which card. Instead, simply select cards in the order he likes them as they seem most appropriate for that category. The best answers will bring their authors maximum value of five points, next in line gets four, and so on all the way down to one. If there is more players in the game, others get nothing. Players call, which card is theirs, split tokens and referee role moves around the table, so next round can begin.
Game has preset total number of rounds, based on players choice. This is the best way to ensure, that everyone has the same number of rounds played as a judge and therefore all players have same chance of gathering points. Who won most points is the winner.
If that was all, maybe you found it a little too easy. Therefore, creators have added also game card of experimental formulas, that need couple of cards for successfull answering. This is also consistent with themes on the card, so the game still makes sense and these special cards enrich your basic experience.
And then there are Bazinga cards. Deck includes only four of them, which is relatively small number for large amount of blue cards. But you will also find sixteen unprinted cards in the box, which can you use to make any action cards you want and refine the game! Already this alone is great because imagination has no limits. And we recommend using some of them to melt other Bazinga's. If one of the players plays such an event after cards are selected, referee must replace current theme for a new card. But the answers remain, which creates a very entertaining results.
By what is your winning or losing defined? Of course there is partly luck, because you need to have right cards in hand, which can be used for funny or interesting answer for that particular card. But more important is to know the player, who is judge that round. It was his taste, which you need to select your card accordinly to and you must correctly guess, what will make him laugh. Only this way can you accumulate lots of points.
This, however, requires the players knew each other. Therefore, The Big Bang Theory: Party Game is not suitable for random encounters with strangers. Instead, you enjoy it the best with friends, which are also watching this great series.
Despite its very simple and perhaps stupid game systém, the game is fun and full of laughter mainly as a result of card combinations and situations arising from it. But you need to have the right group of people. It is not actually necessary, that they are fans of the series. Themes of cards and photos are crazy enough to keep you entertained by themselves.
Actually, we can not say, that the game was anything inherently tied to the popular series, under whose licence its created. The principle is separated from the subject and theoretically anything could have been selected as a theme. Fortunately, it was Big Bang.
The game is not a mere copy of your original Apples to Apples, but instead adds a lot with new action cards and response options. In addition, due to blank cards, there remains room for your imagination and creative abilities, through which you can make your game unique.
High number of cards guarantees, that each game will be sufficiently different from each other. Especially considering the fact that, in combination with the already known theme, you most certainly have other response cards in your hand. What we need to point, however, is certain ticklish topics on some cards, that caused game to be recommended from fifteen years up. But its not that serious and we believe its playable with younger ones.
The Big Bang Theory: Party Game is a game, that will not appeal to all, but it can definitely find its audience without any problems. And it does not necessarily be only among fans of the series, who appreciate the quotes and photos from the show. Everything stems from a simple systém, that everyone will understand in a minute. But the winner still not sure, because you have to hit cards to other tastes. Quick and simple game, that's what it takes to make fun game and here its all this. And sometimes it is not easy to guess, what your friends would prefer, as Sheldon and Leonard duo has repeatedly demonstrated in our TV.
Infos courtesy of boardgamegeek.com. More Infos.
Review: The Big Bang Theory – The Party Game – Bazinga with us! Bazinga on you!
Final word
The Big Bang Theory: Party Game opens a door of an apartment to you. Its a place, where Leonard and Sheldon live in a strange relationship. Their life are comprised not only of their science work, but also of neverending visits of their strange friends. And someone is laughing to their words. Laughter can be heard from a distance. Its you, viewers of this popular television series. But this time, you will switch TV screen for cards and photos. Yet you will be bigger part of the whole story, because this party game would like to answer its questions with the funniest cards you have in hand. A simple principle perfectly suits this non-demanding fun and light comedial theme. Creators have enriched it with more thoughts of connecting two cards into a sentence or Bazinga cards, which can change the whole topic. That is all part of fight for victory, which is not the main subject here. Much more important is fun and this is place, where The Big Bang Theory: Party Game succeeds not only with fans of TV show, but also everyone, who likes to laugh..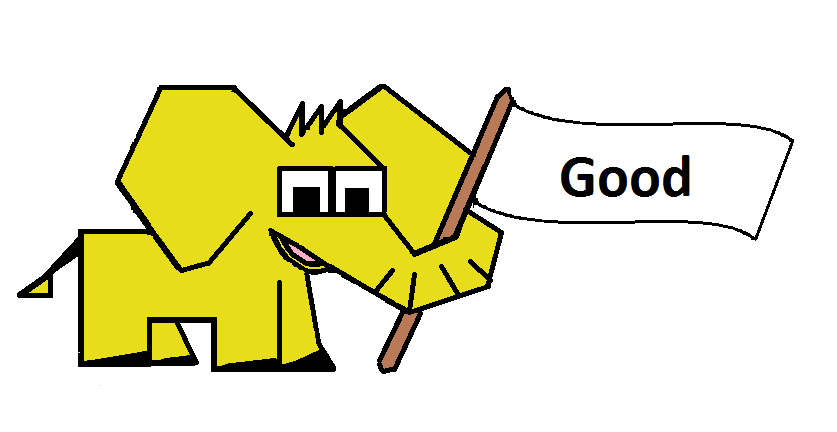 Pros
hugely popular series theme
pictures and quotations
catchy party principle
two different ways to play cards
Bazinga cards
empty cards to alter yourself
a large number of cards together
Cons
not entirely original
theme is not connected with mechanics
suggestive cards and language leads to recommendation since 14 years of age