We alone invited them to our city. Monsters. Crowds went to look at them in the zoo, because four new pavilions opened with them. Each as big as a building. Huge monsters behave in an orderly fashion, so it was foolish to believe, that they will really let us imprison them forever. And then they probably grew impatient or simply got fed up of clowning with tiny folks. Maybe it was all part of one hellish plan, how to get as much food as possible. Such an unprecedented camouflage. Now, the city is burning and everything is upside down. A monster are finally doing, what they are expected to.
City was visited by monsters in board game Rampage by the end of 2013, when company Repos Production and their representation – Asmodée – brought it to market. Authors of the game are famous Antoine Bauza (Takenoko, Hanabi) and Ludovic Maublanc (Noé, Cyclades). Illustration for the game were created Piero. In 2014, because of problems with the trademark (Rampage is also a videogame with a similar theme) was name changed to Terror in Meeple City as well as new graphics on the box. So do not be surprised, therefore, when you are unable to find game in stores based on our packaging photo.
Box size corresponds to idea, that there are a giant monsters located inside. Large square packaging is also pretty tall, so primarily a game board can fit there. It consists of two halves and they are made of thick cardboard by themselves. All that will be even improved, because building foundation will be stuck to designated areas of the plan. Central tile has a lock on its bottom, which will make connecting the two halves of the city into a solid and compact unit easy. Inside, there are besides these adhesive boards hidden also sheets of other tiles of various sizes, which represent floors and roofs of city buildings.
So far, so we have a city, that is suspiciously abandoned. This is easily fixed by army of ninety wooden figures, sixteen from each of the five colors. Stickers contained in the box will make us even happier, and you can use them to decorate your heroes. Same then waits for a large wooden monster figurines (these pictures are included in every box) and round tokens representing their feet.
Players will still find one auxiliary double-sided card representing a single path to safety for monster victims. Box also includes four screens, that from the front look like monsters with places for teeth (made of cardboard), while on the back is help information for players. Rest of the components are cards – sixteen different identities for players and same number of secret superskills and abilities.
At the beginning of the game, players jointly spread out the city. All this just to make a place, which can monsters tear down in a while. But first, they must carefully construct each building made of several floors. Each new level is placed on head of randomly drawn pawns (placed in each corner) and only few brave souls will stand directly on the roof, so they have a proper view on terrible city visitors. Therefore, they are easy to eat. On designated areas are also cars placed.
Each participant then randomly selects one character and his abilities. Two of three cards are public and only super secret ability remains hidden from eyes of others. Players take on selected monster together with his screen (do not forget to put four teeth in) and a round piece to represent paws and move around the city. Everyone then stands his monster in a corner, which is closest to him and where the monster will begin its destructive campaign.
On his turn, each player has two action points, that can be arbitrarily divided between a selection of four activities. Most basic is to move around town. Body is put aside for a moment, so player can flick (or poke) his paws in an effort to get as close to a building full of juicy people.
When the monster itself has some buildings near (token must be touching the pavement, which orbits every building), he may start its demolition. Legs remain standing on the spot and the player engages not only body of his monster, but also his own. Monster figure them must be dropped from the height on the building. The aim is to gain access to the greatest number of folks, that are hidden inside.
Before they are able to enjoy taste of their victims, each player must consider two other actions, that are here to choose from. They can be made from any place, at least in the case of breath. The player simply places his chin on a monster piece and blows in an attempt to destroy buildings near him. If a vehicle is in the vicinity of a monster, then comes chance for last possible action – to flick it on building from head of monster. When destruction is happening, other monsters may easily get to harm, so player can lose a tooth.
In reality, it always is about the same. Once the monster calms down and stops spreading doom around it (at least for that moment), it sits down and begins to calmly munch its catches. In one round, players can gobble up to five innocent folks, and an unlimited number of concrete floors, where nobody stands anymore. For the players, particularly important is type of people, because at the end of the game, sets are valued the most. But monsters can eat only those, who are not lying on ruins – they must therefore be openly on the street or on one of the floors.
In the course of destruction, victims will try to escape their fate. Each of the creatures, which manages to hop by its own from the board to the table, counts as a successful fugitive. This piece is moved to an auxiliary board, that measures time for the game, but also creates penalties for players, who let these people escape. The game ends by escape of a given number of people or by eating entire city. Players add up points collected for eaten floors, multicolored set of people, remaining teeth and bonus for meeting his own goals. Winner is, whoever has most points.
Terror in Meeple City is a dream come true for all small and big boys. To destroy a city in the skin monsters with impunity and even has great fun, when trying to beat everyone else, certainly does not happen to you every day. And this carries fun on the game table with the right passion and atmosphere. Everything is down to the last element, that works in favor of theme and exactly as it was supposed to.
Great weapon of the game is credibility. People are trying to escape, but have practically no chance. Many of them end up in the stomach (behind the screen), or (if they are lucky) in the ruins of demolished buildings, where monsters can´t get to them). Cars are flying through the air and monsters swing their tails furiously. Simply a bedlam.. and it corresponds to gameplay.
Terror in Meeple City is not some game of strategy. Tactics and planning play here only a marginal role, when players choose their next target. Everyone can also affect timing of playing special skills. Everything else depends on skills, which are the foundation of success. Proper throwing, flicking and blowing is simply a must, if the monster wants to be the deadliest in the newly discovered Meeple City.
Emphasis on physical skills alone will deter some players. Above all, it has the effect, that the players themselves will feel a little bit crazy, when playing the game. Blowing with your chin on figurine is simply not like anything you have done and only the right group can appreciate such gameplay. Fortunately, our experience speaks for the fact, that it is not so difficult, and seven out of ten geeks like to add to this. The moment you find a teammate, you will have really monstrous fun.
Influence players have on the board ensures, that every match will evolve differently. But there is additionally a really high number of character cards and abilities, that enrich the game with other options. And even special goals, that will bring points. Flicking is not pointless, but players really have to carefully consider, which buildings they want to visit.
The game does end up surprisingly quickly and can be completed in thirty to forty-five minutes. In contrast, there is somewhat lengthier preparation, since construction of buildings takes a minute here and minute there. You can imagine. Entertainment surprisingly does not depend highly on number of players. Higher numbers only increase the possibility of attacking each other with monsters and therefore the chances of tooth loss.
Terror in Meeple City is a beautifully crazy game, that deserves a wide audience. It is perfect for families with children, but also for those, who just like to have fun simple fun. Dexterity comes here with mix of little planning and ensures, that terrorizing City Meeple is something to repeat anytime.
Designer
Antoine Bauza, Ludovic Maublanc
Artist
Pierô
Publisher
Repos Production
Year Published
2013
# of Players
2 - 4
User Suggested # of Players
Best with 4+ players
Recommended with 2, 3, 4 players
(61 voters)
Playing Time
45
Mfg Suggested Ages
8 and up
User Suggested Ages
6 and up
(28 voters)
Language Dependence
No necessary in-game text
(25 voters)
Category
Action / Dexterity, Horror
Mechanic
Area Movement, Flicking, Set Collection, Stacking and Balancing, Variable Player Powers
Expansion
Terror in Meeple City: The Space Cowboys
Family
Components: 3-Dimensional (3D), Creatures: Monsters, Mechanism: Finger Flicking Games, Theme: City, Theme: Kaiju, Theme: Villainy
Primary Name
Terror in Meeple City
Alternate Names
Rampage
Infos courtesy of boardgamegeek.com. More Infos.
Review: Terror in Meeple City is Rampage – raging monsters everywhere
Final word
Terror in Meeple City is a board game, in which you may gain a few tons and go to the nearest town for dinner. But you will not be sitting in an orderly fashion in some dull restaurant. Instead, you make your dining table from nearest skyscraper. But if such a monster starts to eat, it is not easy to stop. Players navigate board using flicking and only then can demolish houses, eat people and concrete, that is within reach. Entertainment is crazy and not for everyone. But it is pleasantly fast, easy and ensures excellent atmosphere throughout. Terror in Meeple City is undoubtedly an excellent game with great theme, if you have right group for it.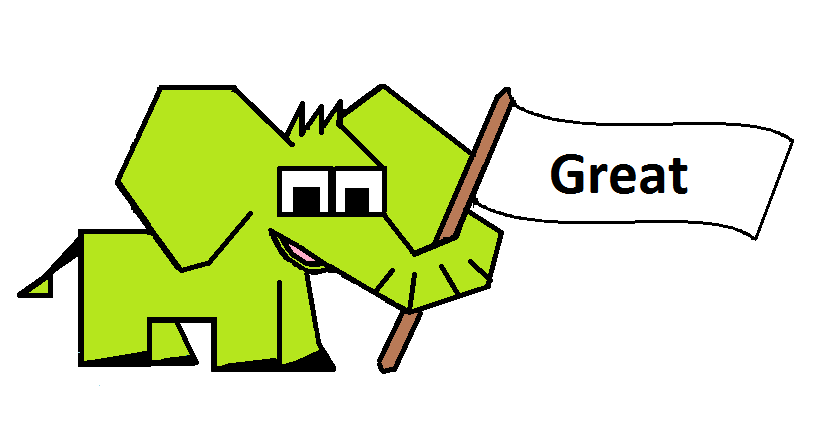 Pros
lightweight entertainment
great for both children and adults
crazy action
great processing
reasonable game time
atmosphere works
variability of character cards and abilities
characters fleeing the city
Cons
some players simply do not like to make fools out of them
largely decided by skill
higher price (matched by quality and quantity of components)