Swamps are a place, where you do not go just voluntarily. Damp is everywhere, it smells like rotting and no step forward is safe. Can anything live there? And if so, how can such a creature look like? To find answers for these questions, you volunteered to enter the marshes. But you do not do it for some good thing and for others. You do it for yourself, because this monster should bring unimaginable power to whoever finds it first!
In the swamp there is a monster. Designer Shun invites us to dive into marshes in Terrible Monster game with Isabel Bollmann's illustrations. Their joint work was then released under flag of Sweet Lemon Publishing in 2016.
Small box matches concept of the whole game. In addition to the total of sixteen cards (thirteen spells and three monster cards), it also contains two punchboards with fourteen tokens in it. All cards are shuffled together by the players and each pair of opponents gets five random cards in their hand. The rest creates a common deck. Both rivals also get four life and two retaliation tokens.
Both opponents alternate on turn. First, they draw one card from common deck (except for the first turn) and then play one or two cards from their hand. Other player can use one of his retaliation tokens to say no to this action. This can be done reverted again by the current player by using two retaliation tokens to force card into play, which can no longer be answered (there are not enough tokens to do so).
If a player tries to play a monster, then he plays it in front of him on the table. At the beginning or the end of turn, both Cute Beast and Terrible Monster can deal wounds to opponent or react to attack from enemy side (Ghostly Guardian creature). But monsters do not prevent their owner beside attacks. For every hit that a player receives, he must discard the prescribed number of life tokens.
But there are only three monsters in the battle, fought by both opponents. And thanks to this, spells that make up the remaining deck of cards, play a very important role. Each card is unique and allows a player to manipulate cards, steam them from opponent, destroy monsters or take advantage of better chances in turn. The spells are disposable and immediately after they are played for their effect, they are discarded on the stack.
At the end of his turn, player must ensure that he has a maximum of five cards in his hand. Any card above this limit must be discarded. The game continues as the players go turn by turn and attack each other until the moment, when one of them loses his last heart. The other participant in the duel will immediately become the winner.
Terrible Monster is a duel game, that builds its success mainly on speed. This micro game is full of twists and turns. Although monsters are the final way to win, many spells can make a lot of stirring up the situation and change the development of the whole match.
The gameplay is mainly about luck. Players do not have the ability to influence, what cards they get from a shared deck. These is only few cards to choose from, so you need to have a really good dose of luck. On the other hand, conflicts in this game are more complicated and they keep everything sensible and interesting.
Theme is really well chosen and chosen type of illustration suits well. For a good game experience, you need to know all the cards, so you are aware of what to expect from your opponent. The further in the match you are, the more certain you can be about remaining cards in deck (and in rival's hand). And then it's just about luck and right order of the cards.
Players have retaliation tokens from the start to defend against some attacks. It's all about making timely use of options. Game has a surprising amount of play options for its size, because the individual cards are unique and all give space to attack the opponent. However, bluffing also plays an important role, including the use of the mentioned retaliation.
Once one of the players gets into the defensive, he usually stays in it. Not because he does not have a chance to retaliate, but because the game is so fast. The whole match takes up to ten (and sometimes less) minutes.
Terrible Monster is ultimately a pretty good surprise, which is great for the genre mini games. Because of its size and the prevailing randomness, game is very fun and exciting even in upcoming matches. Of course, there are only a few cards to choose from, but the battle gives both opponents enough freedom. Terrible Monster likes us and we like it.
Infos courtesy of boardgamegeek.com. More Infos.
Review: Terrible Monster – Creature from the Dark Lagoon
Final word
Terrible Monster is a fine micro card game for two opponents. It offers conflicting experiences where players use spells and the ability to respond to opponent's attack. All this in space of ten minutes and with a great theme. Terrible Monster is a random card game for all who are looking for a quick-paced pocket fun.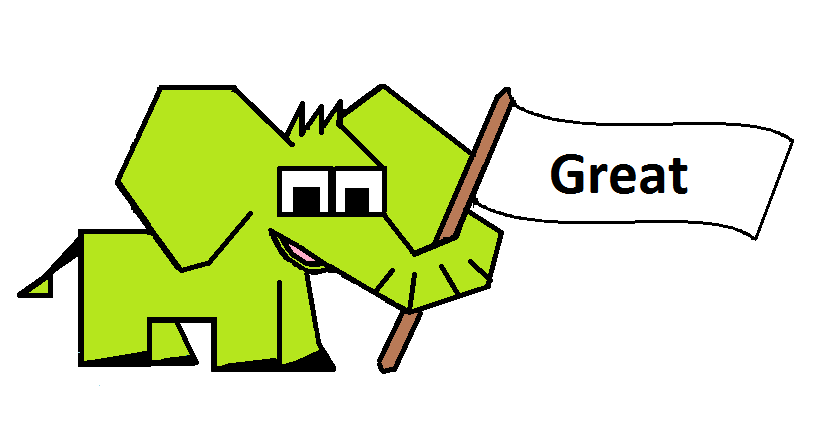 Pros
twists and turns
great graphics and theme
solid options
opportunities to avert attack
ten minute game time
simplicity
Cons
unilateral matches (the attacker usually does not change from first action)
coincidence in picking cards