I always dreamt, I will build my own pyramid. From its tip, I can then touch the sky, clouds and stars. All my visions seemed crazy, until I became pharaoh. I inherited the throne after unexpected deaths of my three brothers, who wanted just sit back and enjoy the power. Well those deaths were not so much mysterious to me. But my bigger vision was worth it. I will build one and true stairway to the heavens and I will speak with the gods face to face.
I have gathered thousands of workers and got to work. Our first building was not very successful. It was full of stairs, rickety bridges and structures. But we tried again year after year and we became better and better.
Luckily, we players do not need so many laborers ourselves. All the proper positions of the pyramid is hidden in a box called Talo. Its authors are Uta Krüger, Bernd Poloczek and Jens-Peter Schliemann, who hid their ideas under ears of three rabbits, company Drei Hasen in der Abendsonne. Talo is still quite hot a novelty introduced in the first quarter of 2014.
Orange box is quite common at first glance. On the cover, we can find some pawns standing on tops of crazy hovering buildings. But box itself will certainly not float on these, because its mass is really impressive.
Inside of the box will not reveal reason for this heavy weight at first glance, because it hides deep inside the box. Trio of square boards is located upstairs and they together serve as a gaming area. Only under them will players find a pile of wooden pieces. There is a total 55 of these, which would seem not as much, if length of these sticks would not be such long (ten perfect squares).
Along with them, there are still six colored wooden figures in the box, which are here mainly for better choice, because only up to four opponents can participate in the game. These pawns represent individual builders. But there is also a ten-sided dice and two cardboard liners. Players combine them together to form one cross scale, that can easily stand tall.
At the beginning of the game, each player selects one piece and puts it on the main board. Plan consists of four squares subdivided into twenty-five pieces each. Everything is neatly symmetrical and because of that, each of up to four selected pieces will begin its journey in the middle of one of four large squares.
Next to main board, other two plans are spread, which are used only as a storage for building pieces. There are two different sides of these boards, which only differ in the layout of wooden tiles – red side is all about standing sticks, while blue side holds smaller ones in front of larger, creating a very interesting staircase and feel of an arena. But final choice is left up to players.
Players then will take turns to move their pawn, which will always be preceded by a roll of the dice. Resulting value determines, what can player perform. He may take either one piece sized exactly according to rolled number or two pieces, whose length create this value together.
This wooden piece must be immediately placed on the game board, either standing or lying. Sticks can be placed on each other and in a few turns, that's exactly, what everyone will do. The only obligation is in staying true to original square pattern printed on the base board. Before completing current construction and also after placement, players can move their builder pawn in any way they like. But it can only overcome height differences of one floor.
Placing pieces on top of each other is the only way, how players can gradually climb up to the tenth floor. And that is also goal of the game. First player, whose pawn's dream is achieved, is winner of the game and can enjoy views of the whole wooden world.
Talo is an original combination placement and puzzle game. Its quite unforgiving, because each piece can not only help player himself, but also hurt his opponents. There is no ownership of any kind, all the building blocks are of the same color, and once they're lying on the board, any of the builder pieces can use it for walking or placement of new sticks.
Therefore, perfect placement is very critical. Players often initially each have their own buildings, but this does not mean, that they will not merge into one as time progresses. Thus, although in the introduction of each match, gamers seems to enjoy the fun alone and playing solitarily, there is in fact quite a lot of contact, once the match is getting closer to the end. Players must use only their pieces, but also try to prevent opponent to reach the tenth floor first. And this is easily done, as you can place new wood anywhere you like.
It is at the same time clear, that because a dice roll determines division for players, luck will play an important role in the game. But it is not as clear-cut as it can usually be, as dividing into two smaller pieces is allowed and players can still get building blocks, they need. The only problem may occur near end of the game, when players need a value, which is not available. However, stones can be placed on one another, thereby creating a great heights even from smaller pieces.
Talo offers foremost a great experience from the building. This is, what we value most about this game. Feel of the climbing, together with the building up to the clouds, is really great. The game actually does not need a story line or theme to make it exude a great atmosphere all over the place.
It has very simple rules, that are clearly described and explained using several illustrative pictures. The only confusing thing is eventually to figure, that movement distance is not limited in any way. Rules, however, do not clearly emphasize this, so players may be unsure. Processing is solid wood and scale height serves perfectly, which is good – you will use it really often.
But overall placing principles mean, that game is suitable for families and children, that will have tremendous fun with it. The game is also fast and ends long before thirtieth minute runs to its end and this number stands even with a higher number of players. Yet, simple duel is weaker in experience, because both players can build more freely on their part of the board and they even might finish without meeting each other. Game is much more tactical fight, because placement is still possible anywhere.
Talo would actually not be an exceptional building game, if dice roll did not have the possibility of division into two parts. These pieces can then be taken by the players to make their figure climb up the stairs. Game is about building in the first place, but it provides a really great experience and is really special and fast. Talo amused us very well and has large amount of entertainment to offer to you as well.
Designer
Uta Krueger, Bernd Poloczek, Jens-Peter Schliemann
Artist
Johann Rüttinger
Publisher
Drei Hasen in der Abendsonne, Kanga Games
Year Published
2014
# of Players
2 - 4
User Suggested # of Players
Best with 4 players
Recommended with 3, 4 players
(4 voters)
Playing Time
20
Mfg Suggested Ages
6 and up
User Suggested Ages
4 and up
(1 voters)
Language Dependence
No necessary in-game text
(1 voters)
Category
Dice, Educational, Math, Racing
Mechanic
Dice Rolling, Grid Movement, Pattern Building, Take That, Three Dimensional Movement
Family
Admin: Better Description Needed!
Primary Name
Talo
Infos courtesy of boardgamegeek.com. More Infos.
Review: Talo – stairway to heaven
Final word
Talo is a abstract game, there really is not much to criticize about. Players roll a dice, take one or two construction blocks and complete staircase. They can then use these with their figures to climb up. Everything works perfectly and game is fun, yet remains very favorable in time required to complete it. At the beginning of each turn, while roll of the dice could identify a piece, which has to be picked up, rules give participants a degree of control by using division. With more players, game is a bit better, offering more contact and better chance to block each other. A puzzle game full of crazy different and almost impossible buildings is a true hit for us. Talo is fun to play with any player (children are best!), with honest treatment. Its designed for families, but surprisingly offers tactical possibilities for all logically oriented players.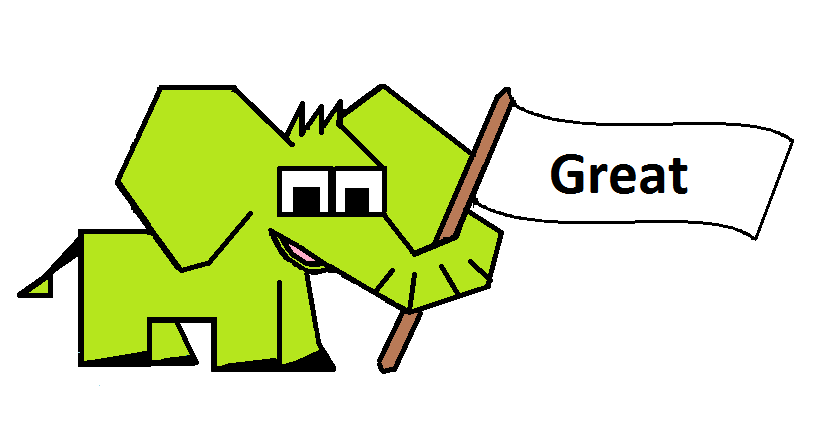 Pros
excellent wooden processing
atmosphere of building and climbing to the heights
dice result can be divided
simple rules with illustrative pictures
fast game
a measurement tool simplifies game
Cons
dice may have power to decide whole match