Panda Fu Long awoke into a beautiful morning. She looked, over towards the transparent thing, which would never let them go out. The corridor was empty and peopleless. Panda happily sighed and followed its smell sense. It smelled a fresh bamboo somewhere close and it was reeeeeally hungry. Fu Long's parents were already there, sitting one on each side of the tray, munching fresh bamboo.
You too can be the panda and happily chew on bamboo, if you buy a new board game called Takenoko. Its author is a very popular designer Antoine Bauza, who earned respect of a lot of players with his card game 7 Wonders (review available only in Czech), but he succeeded also with an excellent Dojo (review only in Czech). And just like in the Dojo or in Ghost Stories (Antoine's cooperative game), also Takenoko will take us on a trip to China to see one of their greatest natural wonders – the giant panda.
Takenoko board game was originally published by Matagot and it was presented first at the game exhibition Spiel at Essen in 2011 and is therefore still a new game. Illustrations are a work of Nicolas Fructus and others.
On the cover, you could see a giant panda, walking along through the jungle with a gamp over its shoulder. Happy, funny and attractive image. And you are only ready to open the box and discover the wonders hidden under the lid. There are four very cheerfully colored player boards from thick paper and sheets waiting to be punched out. The largest of pieces hidden inside the sheets are hex tiles with jungle on them. Their size will remind you of the dimensions of the tiles in Settlers of Catan (review available only in Czech). This jungle on them is divided into three parrot-like colors.
Besides these large pieces, a lot of other surprises are waiting for you and they are made of plastic. Specifically the pieces of bamboo are there in three colors again, corresponding to the three shades of the jungle. It is clear, that you will grow these bamboo there on the tiles, always on the corresponding color.
The rest of the game components is represented by three stacks of cards with tasks for the gardener, for the panda and for the jungle environment. So just those two miniatures are together with a classical six-sided dice basically the last components, we have not mentioned. But believe, that their appearance is not definitely the last in line. They are totally cute. The giant panda figure is an absolutely beautiful piece, but ale the gardener looks interesting. Both pieces are painted and you do not have to be afraid of gray shades common in other games. The set of the game is then completed with the wooden sticks for canals, wooden tokens for events selection and rules booklet.
The game of Takenoko begins with sorting. First, prepare three piles of bamboo pieces and shuffle the hex tiles. But before that, you should take out pond tile, which will create center of your jungle. It will also water for bamboo to grow. This is also the place, where panda and gardener miniatures will start the game. Shuffle well the three piles with tasks and put them next to three piles of tiny tokens with abilities. These are the only tokens, which we have not mentioned in the description of the package.
Players get one card for each of the three task decks to start with. These are their initial goals. Players also get a board, which has several places for obtaining tokens or channels. But you will soon find out, that it is also elegantly designed to help you during the game with the action choices. You can put two wooden tokens with drop symbols on it. They will be used to select actions by placing them on precise position on the board in your turn. Nothing else is needed for the beginning, all other stuff you have to deserve and acquire.
Players build together a game board step by step out of hex tiles. And while they do that, they also try to carry out the tasks, for which they earn points. Start of each turn is always the same – you have to always throw the dice to see, what weather is waiting for you in erratic China. It can be any of the five kinds and it depends only on luck and the will of the dice. You could experience sunshine, rain, blowing wind, thunder lightning, or just clouds. The last sixth option is the joker, which allows you to choose any weather from the offer to your liking.
You must conform to weather conditions in a second part of your turn, which is the selection and execution of events. Sometimes though a weather brings only a one-off situation like, that you can have a piece of bamboo grown in any part of the board or that you can choose, where the panda will hide, when it escapes from the sound of thunder. Where it end its run, it will eat a piece of bamboo to calm itself.
In the second stage, you usually can carry out only two actions out of a total of six. So you have to choose carefully. It offers you to add hex tiles to the jungle, grow the bamboo with a gardener, feed the panda on the bamboo, build irrigation canal or take a new task from any stack (gardener, panda or environment).
Completing tasks is your most important activity, because each task has a specified number in victory point. That brings you closer to the end of the game and towards winning. There are three types of tasks, each is evaluated differently, and also differently difficult to meet.
Bamboo can grow (with the gardeners help) only on tiles, which are watered. This means, that they have to be adjacent to a pond in the middle, or they have to be connected to a water channel. Then the gardener could run there, work hard and then all the neighbouring tiles in the circle around him, bearing the same color as the one on which it stands, will have one bamboo piece more – it grew! Wow! These pieces fit together neatly. You will find two types of them in the box – base and the regular ones.
And what will you do with bamboo rods, which can be even four pieces high? Their usage is a double – you can feed them to a panda. Each piece, which panda eats, goes to your player board. With these colorful pieces collected from panda's stomach, you can fulfill tasks. Tasks with panda symbol on it have usually drawn a group of colorful pieces, which you need to collect and throw to a bank to fulfill the task.
However, you can get points directly for growing bamboo and you do not have to eat it with panda. But this is more difficult and also worth more points. What you have to do, is build a right bamboo type (color) in a particular height – each card determines the color and height. Sometimes the task is not only one tall bamboo, but several of them. And that's, when your opponent usually see through your plans and tries to spoil them.
The third and final task is much easier to perform, but you need a little luck. There is a set of colorful pieces drawn on the task card. It is this assembly – such as cross -, you have to build on game board for yourself. If you select building as your action, you get the top three hex pieces of drawing stack into your hand. It's up to you, which of those three you pick and build. You must return the other two back on the pile. Another player will get them into his hand, when he selects this action.
The game ends as soon as one player reaches a predetermined number of fulfilled tasks (for every player number different). Now players add up the point values of their task cards and the one with the highest total wins. This means, that the player who ended the game is not a certain winner, because the task cards have significantly different values ranging from two to eight points.
Takenoko is an elegant family game with a little more advanced rules and principles, than usual family games have. If you put it in front of complete beginners or younger children, you have to hedge a little patience in explaining some rules. But you will be rewarded for it with a great and simple game.
One reason behind the success of Ticket to Ride (review available only in Czech) in our opinion, are the tasks, which you have to fulfill and which are always different. You have to plan accordingly, and adjust your winning strategy every time. And this can be found also in Takenoko. Those goal cards function as a driving force and the ending depends on them the most. But equally important are the ways, which you have to také to get there.
Range of actions for the players is just what beginners can be startled of at start. There is much, that you have to watch, so you know, what you can and cannot do. The most important and least visible at first glance during the whole match, is watering of tiles. It can be done in several ways (neighbouring with pond, water cannals or water tile) and this could be confusing. Without it, nothing grows in the jungle. But initially you often happen to forget, which tiles are watered and try to make action, which is not possible – for example send a gardener on a tile, which is still dry. Irrigation is also required for the completion of environmental tasks. Only watered hexes count.
Takenoko counts on the weather, as a first and random part of your turn. This actually gives you the impulse with which you have to cope. Most weather conditions will help you or hurt your rivals (panda).
In the description of the rules, we have forgotten to mention, that the players must not choose the same two events during one turn. There is only one exception and that is effect of climate. On the contrary, if you roll a wind symbol on the dice, you can make a bonus third action. But again, each of those three must be different. We had a problem explaining this rule to younger players, so we recommend, that you give enough time to clear up this rule to them.
The game is hiding a lot of strategic options and the ways, which can lead all the way through to victory. It is up to you, which task types you draw in your hand. Additionally, you can change the qualities of some jungle hexes with the help of additional chips. They can provide immediate irrigation or improve the growth of bamboo.
In addition, if you think you know, which task hold your rivals, you can go wrong and send them a panda to eat their bamboo. They always eat a piece and sometimes it just enough to delay the opposing player. The growth of bamboo takes work and time. At least here in the game, while in reality it's a little different.
The one thin, with which the game has completely won our attention, is processing. The authors did not skimp on anything – two miniatures are nice looking. And not to mention the beautifully styled bamboo parts, that do not fall, when stacked. In addition, they perfectly decorate the game board, when they grow more on the table. The perfection of the whole game, when it comes to workmanship, is concluded with beautiful illustrations. The game is simply a joy to watch and you even do not have to be part of the game.
But when you are in the middle of the action in Takenoko, you will enjoy tactical fights. Often can be the tip of the scales shifted a bit by coincidence, but you can get away with it and catch up really fast. A victory eventually goes to the most capable player, who found a good strategy suitable for this particular match. Although the game could be a little difficult for beginners during the first turns, but the more will the players and their family with children enjoy the game later. We would be not afraid to put on the box a label "Families have to buy this". Yes, that is Takenoko.
Designer
Antoine Bauza
Artist
Nicolas Fructus, Picksel, Yuio
Publisher
Bombyx, Matagot, Asmodee, Asterion Press, Bergsala Enigma (Enigma), Bureau de Juegos, Filosofia Éditions, FoxMind Israel, Fractal Juegos, Galápagos Jogos, Geekach Games, Gém Klub Kft., Hobby Japan, Hobby World, Kaissa Chess & Games, Lex Games, Mostafil Games, Pegasus Spiele, Rebel Sp. z o.o., REXhry, Salta da Caixa, Surfin' Meeple
Year Published
2011
# of Players
2 - 4
User Suggested # of Players
Best with 4 players
Recommended with 2, 3, 4 players
(394 voters)
Playing Time
45
Mfg Suggested Ages
8 and up
User Suggested Ages
8 and up
(186 voters)
Language Dependence
No necessary in-game text
(88 voters)
Category
Animals, Environmental, Farming, Territory Building
Mechanic
Action Points, Contracts, Dice Rolling, End Game Bonuses, Grid Movement, Hexagon Grid, Modular Board, Network and Route Building, Pattern Building, Set Collection, Tile Placement
Expansion
Takenoko: Chibis
Family
Animals: Pandas, Components: 3-Dimensional (3D), Components: Miniatures, Country: Japan, Digital Implementations: Board Game Arena, Theme: Gardening, Theme: Nature, Theme: Trees and Forests, Theme: Weather
Primary Name
Takenoko
Alternate Names
Такеноко, טקנוקו, تاکنوکو, タケノコ, 御竹園
Infos courtesy of boardgamegeek.com. More Infos.
Review: Takenoko – having fun with giant panda
Final word
Takenoko is a game for everybody. Really. For experienced players, beginners, children, parents and even grandparents. They will all love it. But the main hero od this board game is interested especially in bamboo trees. And you are a gardener, trying to feed your panda friend and trying to make sure, that is has all the bamboo it can eat. No, just kidding. You are kings gardener and you grow bamboo for him. And panda is eating it. You hate panda! But here, you will love it and feed it. You can spread its space and water the areas to be more fertile for bamboo. And when its really really tall, you could send panda there, to chew on it a little. Panda does not like the weather from time to time and is afraid of the storm from and runs from it. Panda likes the rain, because it makes bamboo grow faster. Players complete tasks not only for panda and its tummy, but also for gardener role and for extension of pandas pen. Takenoko may seem a little complicated at first sight, but its really a simle game with hard choice. But more than anything else, the game is addictable. This is underlined with a beautiful processing of all components. If we can choose one game from our reviews this year, which can be recommended literally to everyone, then it is just Takenoko.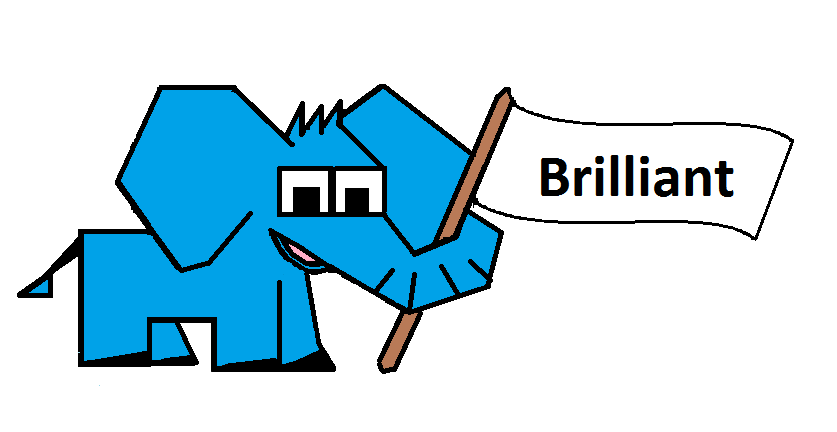 Pros
simply beautiful processing
can be played with 8 years old children
weather
strategic options
pieces of bamboo
completing of hidden tasks
suitable for every player out there
Cons
looks more complicated, than really is