I still remember it. The only luck is, that I do not have to close my eyes anymore. Every time I do, I see a feathered arrow flying towards me. It takes only a fraction of a second and then I suddenly feel its sharp peak in my chest. I look at it for a while and then I fall to the ground. No one will help me. At least not right now. Then there was only emptiness. Dark and unforgiving. And yet I'm back on the ground now. But game of fate has brought me back and given me duty to save the whole world!
That's exactly, how we are greeted in Sword & Sorcery board game, which was created for us by Simone Romano and Nunzio Surace. Their production was released by Ares Games in 2017. And at the beginning, they are telling us ambitious plans to turn the world of MMORPG, online adventure games, to our tables.
Player will be getting a massive box with a combat scene on the lid and, of course, in the center of its attention are immortal reborn heroes themselves. In the beginning, players take a number of different game boards and build a map of their chosen scenarios according to book of stories. They get also instructions to place some items on these locations – not only cards, but also story events. These are references to so-called Book of Secrets, which players should not open without previous instructions.
Of course, players also place doors, chests, shrines, and shadow tokens on the board. According to the instructions, they will prepare other packages, which will be placed next to the map and will take note of all possible rule changes. In addition to the board, they will stock up all kinds of cards (enemies, meetings, traps, treasures), tokens and of course miniatures. Each player then picks up one character, gets his board and figure. He will also use soul gem to find out his baseline maximum value for life, as well as other statistics (which will change with hero's level during story). Everyone also has his own set of abilities and hero team can buy equipment in Emporium for some money.
Length of the game varies according to the specific scenarios, but it is always divided into rounds and all the heroes will get their action, but their enemies will also do their stuff in the meantime. At the beginning of each round, permanent conditions will be applied and some amount of cards will be restored. This is the moment, when players are also able to revive their hero or improve him by spending souls.
Player can move around the map with his hero. Big boards are divided by different elements into smaller spaces. The number of points of movement to use has hero specified on his soul gem. But he can also perform various card and object actions, smash chests, rearrange inventory or search in his current location. Lifting items or opening unlocked doors is a free event.
Once a player arrives in a room, where there are enemies, he has no choice: he's locked up and has to fight. This requires ten-sided dice. Attacks can be a hindrance or a complete failure, but there are also a number of options in the middle. At the same time, however, attacker will also be given the chance to defend himself and to lower damage by a number of hits. Majority of one side (heroes, monsters) in location plays an important role in calculating attacks. Dice sides can activate various abilities from skills, weapons or companions. Everything depends on the rolled icon. The skill cards used are exhausted and must pass through refreshing, by rotating 360 degrees one right angle at a time.
As scenario progresses, heroes perform their tasks and, of course, also kills enemies and their soul level increases. These are the elements, that interlink the entire campaign. Players need to pay for improvements with soul points.
Enemies appear on the map through shadow tokens. They are replaced by always drawing a card from the enemy deck. But there are also gates on the plan, which can also spit out more and more opponents. At the end of the round, new creations are born, which then move as prescribed by the enemy scroll card. They usually move to the nearest (or hurt) enemy. And, of course, the monsters will also attack, if they can.
Sword & Sorcery is a sophisticated and detailed game. But its rules are very long, though it does not make the game much deeper, than we used to from other boxes. But learning it can take a while. Besides, the comparison with the recently reviewed Massive Darkness really is in place. And these two games are really very close to each other.
What distinguishes this new game is narration of the story, which happens even during the individual scenarios. There are seven of them, they are interesting and, above all, filled with events. And decisions can influence other stories, which is absolutely cool.
Dice make wrinkles in the battle. However, there is also a lack of capabilities, that will make it possible to change their results. Thanks to this, even bad luck is still playable. And yet dice are exactly what give main charge to this game.
Great advantage of S&S is game time. Each game can be around an incredible one hour, making it perhaps the shortest RPG board game out there. At the same time, however, it also brings one important lesson – overall, campaign will not last for so long.
Problem is, after all, a lengthy setup. It's not setting up the map, but about preparing all the decks. You will choose heroes only before first adventure or if you decide for a one-off game without a story. Sword & Sorcery also offers this option. In addition, individual scenarios are not an overridingly difficult challenge and it is not easy to fail. In terms of time, it is also necessary to mention continuous interventions in content, that make a bit of fluency glitches.
Game is great in all counts. Because it is purely cooperative entertainment without any rivalry, the experience is truly up to the maximum. Players enjoy everything that is associated with typical RPG games and course has a great atmosphere.
There are lots of items in the match, whether they are weapons or armor, but also potions and more. A great bonus for the overall experience are companions. The number of components increases the variability, but, of course, its all influenced by the already mentioned seven adventures. After playing, you either have to wait for the expansion or play it again.
Sword & Sorcery is an exciting adventure game with a fantasy theme, that builds on the great success of Galaxy Defenders. It continues with its mechanisms, deepens some, improves others and overall it is a great fun connected to one big story narrated even inside the gameplay. Swords & Sorcery is an adventurous and cooperative game, that has lost with Massive Darkness in our private ladder by a tiny bit, but it does not diminish its qualities.
Designer
Simone Romano, Nunzio Surace
Artist
Mario Barbati, Fabrizio Fiorentino, Phroilan Gardner, Fausto Gutierrez
Publisher
Ares Games, Gremlin Project, Devir, GaGa Games, Galakta, Heidelberger Spieleverlag, Intrafin Games, Planplay
Year Published
2017
# of Players
1 - 5
User Suggested # of Players
Best with 5 players
Recommended with 1, 2, 3, 4 players
(131 voters)
Playing Time
90
Mfg Suggested Ages
12 and up
User Suggested Ages
12 and up
(29 voters)
Language Dependence
Moderate in-game text - needs crib sheet or paste ups
(8 voters)
Category
Adventure, Fantasy, Fighting, Miniatures
Mechanic
Action Points, Area Movement, Cooperative Game, Dice Rolling, Modular Board, Role Playing, Solo / Solitaire Game, Variable Player Powers
Expansion
Sword & Sorcery: Ancient Chronicles – Genryu/Shakiko Hero Pack, Sword & Sorcery: Ancient Chronicles – Shakiko White/Black Monk Hero Pack, Sword & Sorcery: Ancient Chronicles – Sigrid/Sigurd Hero Pack, Sword & Sorcery: Arcane Portal, Sword & Sorcery: Darkness Falls, Sword & Sorcery: Galaxy Defenders Aliens Miniature Set, Sword & Sorcery: Ghost Soul Form Heroes, Sword & Sorcery: Hero Pack – Kroghan the Barbarian/Dreadlord, Sword & Sorcery: Hero Pack – Morrigan Demon Huntress / Witch Huntress, Sword & Sorcery: Hero Pack – Onamor the Necromancer/Summoner, Sword & Sorcery: Hero Pack – Ryld Chaotic Bard / Lawful Blademaster, Sword & Sorcery: Hero Pack – Samyria the Druid/Shaman, Sword & Sorcery: Hero Pack – Sigrid Thane/Skald, Sword & Sorcery: Hero Pack – Sigurd Thane/Skald, Sword & Sorcery: Hero Pack – Skeld Slayer/Berserker, Sword & Sorcery: Hero Pack – Tristan Standard Bearer/Warlord, Sword & Sorcery: Hero Pack – Victoria the Captain/Pirate, Sword & Sorcery: Hero Pack – Volkor Dragonheart/Dragonflame, Sword & Sorcery: Myths of the Arena, Sword & Sorcery: Onamor and Volkor, Sword & Sorcery: Vastaryous' Lair
Family
Category: Dungeon Crawler, Components: Miniatures, Creatures: Monsters, Crowdfunding: Kickstarter, Digital Implementations: Tabletopia, Game: Sword & Sorcery, Mechanism: Campaign Games, Players: Games with Solitaire Rules
Primary Name
Sword & Sorcery
Alternate Names
Sword & Sorcery: Espíritos Imortais, Sword & Sorcery: Immortal Souls, Sword & Sorcery: Les âmes immortelles, Sword & Sorcery: Nieśmiertelne dusze, Sword & Sorcery: Unsterbliche Seelen, Клинок и Колдовство
Infos courtesy of boardgamegeek.com. More Infos.
Review: Sword & Sorcery Immortal Souls
Final word
Sword & Sorcery is a spectacular adventure game. They fight for the same team, and although they are immortal, they still have to face a great flood of enemies. The whole story is divided into seven chapters, which players are gradually passing through and discovering their story in the Book of Secrets. The game is rich in lots of special rules and components, matches are exciting and fun. And yet the whole campaign is relatively simpler and especially shorter. Swords & Sorcery, however, can not stop any of these minor whistles on its way to one of top positions of our RPG dungeon-crawler ladder.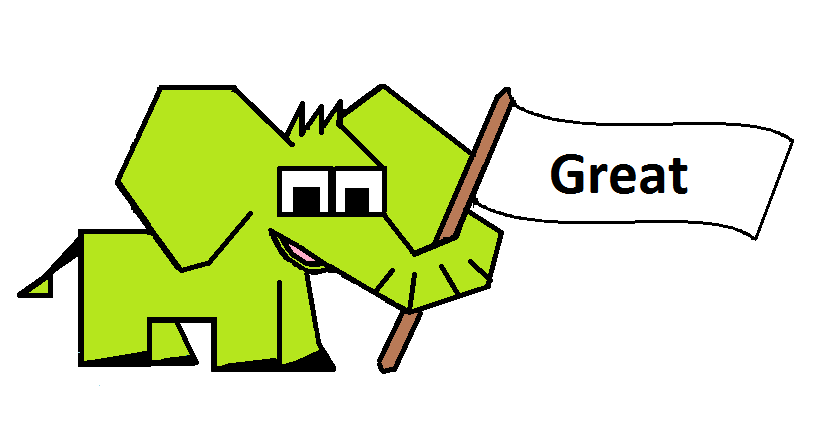 Pros
a well-narrated story
game time
dice are really there due to the atmosphere
fun from start to finish
movement of monsters
lots of items
quality campaign
Cons
only seven scenarios
longer setup