Japanese masters have a secret training camp, that remains firmly locked shut. Its inhabitants are known by their strength of mind, able to bend an iron rod. Some secret exercise is behind this all and they are not allow to tell anyone about it.
But that was before Takeshi got out of this procedure in the middle of the whole training. He showed everyone, what is the basis of a balanced and calm approach of his monastery. Exercise is called Sutakku and consists of the construction of the highest pyramid of dice possible.
Among the audience of Takeshi lectures was Curt Covert, and ne created on the basis information a game called Sutakku and offered it to all buyers in 2011. This was allowed for him by his own publishing house Smirk and Dagger, which focuses on games containing high level of conflict. And Sutakku suits this idea too, although its based on completely solitaire play.
White box packaging is decorated with name written in Japanese calligraphy, that invites you to go inside. Box itself has already really good design work on its own with black rims circling it around. But even more fun is provided with components, that are hidden inside.
First, there are rules and paper notebook for recording results in individual rounds. And below is an black bag with rumbling things inside. It contains the most important thing you need for training – a dozen of dice. Their dimensions are larger, than normal, and each contains Japanese symbols for numbers from one to six.
And then there's game board composed of two smaller tiles. Its no giant even, when you put it together, because in fact its only mission is to support your tower of dice. On its body, you find explanation and description of individual digits with symbols representing them on the dice.
After one game, you will remember them easily as first three values are easily identified by the number of commas. But you learn to know apart easily even four, five and six in no time at all. In upper part, over these symbols, there is a big black round circle. This is place, where you will build your tower. Here is, where your success or failure will be decided.
Last piece of the puzzle called Sutakku is a tiny deck of cards called Smirk's Challenge. On each card, there is an English description of task, players will fulfill. According to their result, they obtain a reward or must face punishment.
Game starts simply by putting game board into the center of the table and laying all twelve dice beside it. Players may or may not draw random cards, which they will be able to use during the game. Its only up to their choice as they are not necessary for the gameplay.
Once its your turn, you simply throw a trio of dice and try to find lowest number possible in your results. Each turn you must put aside two new dice and transfer them into tower blocks. But these new parts must have a value higher (or equal) than dice on the top. They form some sort of a straight. As soon as you do not succeed or you decide that it's too big risk to roll again, round ends.
In case you took needless risk and failed to attach two dice after your last roll, then you get no points and must give up your round in favor of opponent to your left. If you were succesfull and quit out of your will, then you get as many points as is number of the dice present in the tower multiplied by value of dice at the top.
Dice can be stacked, whenever they have same or higher value, than that on top of your building. So you can not want nothing better, than to throw two ones at the beginning of your turn. It makes for a great start. As the number at the top of the tower increases, your chances of success in a roll are reducing. But every time you roll dice at least two must be placed or you fail.
And this is basically everything. Construction of the tower is repeated several times, until you reach specified number of rounds and therefore also end of the game. Now you need only to add up noted point values and find out, who was the best Japanese tower builder..
Sutakku stands up to the task of altering gaming mechanic, which is recently very popular. This is the principle of "push your luck". We meet with it very often nowadays, mostly with new games from Piatnik and mind of Reiner Knizia in his games for children.
Fortunately, this game brings new ideas, that make it into a different experience. First, there is much higher tension in each round, because you always need two of the three numbers higher, than those already used. Moreover, there is much room for tactics and decisions, which influence the course of your move. Your result is still highly dependent on luck with dice, but you are marginally in better control.
More rounds also ensure, that even if you roll only four's and five's during one attempt, you can do better next time. But even that not-as-good result can help you move towards victory and it is better to keep ten points for two fives, than to risk zero points gain. These ten points can be a difference between you and victory in the end, really!
But then there is motivation, where Curt Covert encourages you to play on. If you continue, when you have a five on top of the pyramid and you succes (roll at least two cubes with five or six with remaining dice), then you get payed with fifty points! And if you put a cube on a six, you can have a whole hundred! Most points can be obtained for successful standing of a tower from all twelve dice. This will usually win a game for you with 200 points profit.
Well, and then you see, its not as easy to decide, when to quit! Such incentives are an amazing motivation for the players, but at the same time also a way for Sutakku apart from the competition with the same mechanic of gameplay.
Moreover, there are already mentioned task cards inside the box. If you decide to give them to players at the start, you can use it on opponent or yourself, if the card allows it. In such a situation, target player must try to meet its conditions, which will reward him in points. Otherwise he gets punished by negative points from current round. This brings into otherwise solitaire gameplay great and unprecedented element of competition.
Processing can be summed up in one word: awesome. It's especially those beautiful dice, that will instantly become part of collection of every fan of these hexahedral fidgets. Game board consists only of two puzzle pieces, while keeping nice clean desing. Perhaps worse is quality of task cards, which are very thin and without any surface treatment.
Sutakku, in spite of its simplicity, got us with our pants down. It brougt new ideas to deepen an already well known principle. All that risk-taking is suddenly even more exciting and although we approach each "push-your-luck" game with reservation (as there is too many similar ones), this one did it. It got our attention. It brings thornier way victory, than any other game of this kind. Now you should also experience pleasure of a successful roll..
Infos courtesy of boardgamegeek.com. More Infos.
Review: Sutakku – tower of dice
Final word
Sutakku builds on famous and popular mechanic, where you push your luck by rolling dice and have to set aside some of theme after each roll. Resulting cubes are stacked into dice tower, which needs to have ascending tendency. Motivation for you is bulit by raising profit with more and more height. You can be stopped not only by luck, but also by malicious opponents, which use cards to add you some more tasks to fulfill. Players collect points throughout several rounds and therefore have more chances to risk. If you do not mind inclusion of already really notoriously known mechanic, then Sutakku serves as real fun!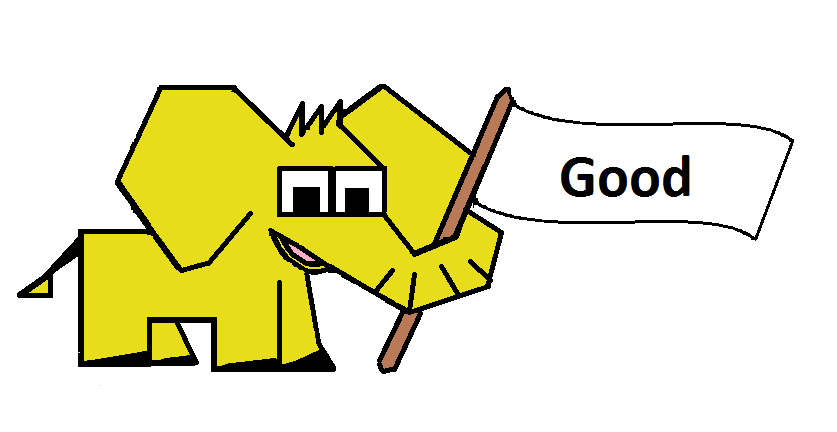 Pros
new approach to "push your luck" games
interesteing caligraphy graphics
challenge cards
bonuses for taking risks
large dice
tense and quick game
more rounds lower luck dependency
Cons
very well known and often used mechanic