They just put us in the ring and said "Fight". They gave us no reason, excuse or motivation. The winner gets nothing, but the pure feeling of defeating others. Meanwhile, we just stand by, look at each other, and wait for someone to attack first. Its not easy to fight for nothing..
And there is really no story waiting for players in the Super Punch Fighter game. Yet unknown name Robert Klotz is signed as designer of this game. But it means something, that his creation was chosen for release by Plaid Hat Games. This is a novelty in 2018 and is imported to Europe by the distribution company Esdevium Games.
Box starts to impress already with its hexagonal illustration, in their windows peek at the players portraits of individual warriors. In preparation for the game, it all begins with a board divided into a lot of squares – large gray hexagons, but among them are a few yellow and two red in the middle. Next to the board, players spread offer of four achievements cards, five button cards, and a stack of thumb tokens.
Each player chooses one character, gets his board with two round pointers, a figure and tokens. The heroes also include a set of combat cards, that players shuffle and draw two of them. However, each participant also receives cards with attack, draw, block and raid buttons.
At the beginning of the first turn (and each time a character is pushed out of the plan or gets KO'd), it is necessary to put the hero on the space adjacent to the spawn point. For a correctly occupied position (yellow or red on the battlefield), the player can then receive bonus of up to two new cards from the deck or offer of his choice.
Then, he has three options to choose from, but he can only perform one of them. He can move his character, draw a card or use one of the cards in his hand to trigger a combo. Each special blow requires the pressing of several prescribed buttons. He must have these cards available in front of him and place a token on them to indicate, that they have used in the round. Every such card has not only the power, but also the range to be fulfilled.
The player does not take the drawn button cards, but plays them directly in front of him. He may have a maximum of ten such cards at any one time. At the end of the turn, he gets a chance to remove thumb tokens from four cards. All buttons, that remain pressed after this, are discarded.
With the exception of traditional actions, there are several free actions available, among which the chances of pressing a button and using its own ability (which is not activated in the case of a combos) stand out. Players also have the option to discard a button, if it no longer fits into his tactical plans.
It is then possible to build on one combo by playing another card and using the chaining capability. Even the following cards still needs button press, but only those, that have not been used (not wearing a thumb). The fights themselves are without luck. The result of the attack is predetermined and can only be changed by playing a defense card, that the player can hold in his hand.
Throughout the game, players lose points of life and vice versa earn star points. These can be accumulated for pushing the opponent out of the map and injuring him (but only those wounds, that change the level of the health indicator – so there is not reward for every point of life taken). In addition, there are other ways to get a star – to meet the conditions of some of the success cards, which were laid out at the beginning of the game. The first player to score nine points becomes the winner.
Super Punch Fighter is a little atypical skirmish, based entirely on computer games. All participants have buttons in front of them as if they had a remote control in their hands. They must press the correct letters to trigger different combos, but should also not forget to maneuver around the game board.
Fights are really interesting and despite the fact, that they are not decided in any way by chance. Players don't know exactly, what their opponent has for cards, but thanks to the open offer, they often suspect it. And the buttons are, of course, completely public information. But where there is no coincidence in combat, they have an effect on all cards, that are drawn.
The game competes in the category, where our favorite Adrenaline from Czech publisher CGE also stands out. But this innovation is significantly less strategic and complex. On the contrary, it works very well in bringing the theme of fighting games, which will certainly appreciate many fans of Mortal Kombat or Tekken games.
An interesting part of the box is also a variant for one and two players, who by default do not have the opportunity to enjoy the basic version all against everyone. It lacks sense in this situation. Instead, enemies appear on the map (according to the drawn cards), which players have to deal with and, depending on how successful they are, will receive a final score. Unfortunately, it is obvious, that the game was not designed with this mode in mind and some cards simply do not work with it. The variant gives the impression, that it was added at the last minute.
The game time would be competitive, if everything works and you can see the winner within one hour. But while most moves are quite fast as soon as the combos hit the game, suddenly they become too long and the pace of the fast fighter is deteriorating.
The game looks very nice and keeps its acknowledged inspiration with digital games. Rotating health indicators and cardboard portraits in plastic stands are nice. The game remains very easy to set up and the rules are pretty clear.
Super Punch Fighter is a game, that you should approach with moderate expectations. It is really light entertainment without any strategic ambitions. Unfortunately, this attack on undemanding players is spoiled above all by slowing down the course in more difficult moves. There would certainly be room for improvement and it's a shame. Without these criticisms, Super Punch Fighter could have been a really interesting battle against everyone looking for a lightweight performance.
Infos courtesy of boardgamegeek.com. More Infos.
Review: Super Punch Fighter – inside the ring
Final word
Super Punch Fighter is a game, in which is all about player versus player combat. And not just so, but it happens on the common battlefield. Players use combat moves by pushing controller buttons. They are represented by cards on the table and it is here, that you can see the perfectly chosen theme and the atmosphere. Unfortunately, in the case of more complex combos, turns start to unnecessarily stretch and waiting spoils the impression of a game, that is not extra long and should be dynamic. In the game, fighting is not decided by chance. Super Punch Fighter is still a solid playing experience, that will be appreciated by less demanding players.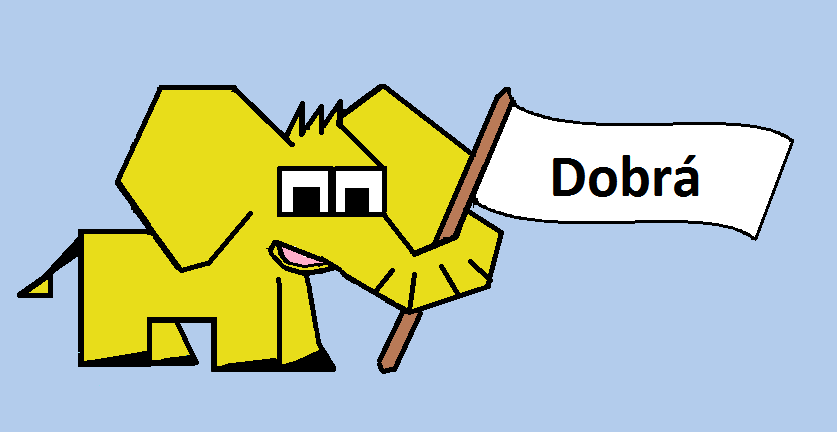 Pros
theme and atmosphere
maneuvering on the board
processing
simplicity is for beginners
Cons
chance
in lesser number of players does not work well
slower turns with combos