Adventure was a distant wind, that was shattered by dense forest. But then came people and all trees were cut down. Suddenly, our silent cave revealed its insights to hungry bounty hunters. Heroes. They retreated here from the area and camped at the entrance. They laughed, drank and peered inside. They knew well, that we are inside. They felt us. They have it in their bones. And we felt them, crouching in the darknes..
They laughed at us and waited. We did not waste a minute of time and fortify all of our rooms. Gold and other treasures were hidden deep underground, valuables locked into chests and many remaining (not so precious stuff) buried in large barrels. Our cave is now a maze full of rooms and sleeping monsters, that are waiting for the smell of human flesh. Visitors looking for gold will find something else. Teeth and claws.
Damn adventurers. Monsters hate them and we still dress up in their skin again and again. Similarly, this is done by new board game Super Fantasy: Ugly Snouts Assault, where creatures are defending their home. But we as intruders won't stop, until we drive all the monsters out. It is not important, how intelligent they look. These are monsters, so we must get rid of them!
Game came as new revelation to market in autumn 2013 under the flag of Red Glove Edizioni. We received review sample at the fair Spiel 2013 in Essen, where game was also introduced. Its author is Marco Valtriani, graphics was transferred from fantasy to reality on cards and boards by Federico Dumas.
Box will bring an adventurous mood to you by itself, because lid contains a cartoon group of intrepid heroes. Everyone is different, from the crazy dwarf with cannon on his shoulder to a little witch. But do not be fooled by their appearance, all of them are experienced fighters, who will not hesitate for a moment to make a strike in the face of a goblin.
After opening the box, a flood of cardboard components awaits, starting with large rooms, corridors and small rooms (divided into squares), or representing various gateways. These are caves, that will host your presence. But there is also a huge number of cards with monsters (27), bosses (three) and sixty-six enhancements (items and abilities).
A much larger pile is made of smaller tokens, that represent lives, injuries, shields, and classical poisoning, stunning or freezing states. Altogether, there is one hundred of them. But that is not all, because there are small numbers of specimens – other pieces like buttons, locks, levers, etc. The game also comes with dice, wooden barrels, chests and columns.
In such dungeon crawler, there also have to be at least some stands for cardboard creatures, that add a third dimension to the game area. We've not mentioned only six board of heroes, showing their portrait, but also skills (both strenght and speed, with defense and ???????). At the top of the card, there is counter of experience. Each hero then has his own set of abilities. Box also has to contain a rulebook. It is indeed long, but full of playful text, images and graphics, which is sometimes even at the expense of clarity. Much more important is the second booklet, which represents the individual adventures waiting for your characters.
At the beginning of the game, you choose from a menu of six adventure missions and two arenas – one for deathmatch and second for a killing spree. In addition, players must also choose one character, he will go with through the whole match. You get the corresponding large hero board, six cards with higher levels of skills, tokens of lives and also four indicators. Three of these will be showing charging of your abilities, while last one shows accumulated experience. Last piece player slides into the rack and prepares his cardboard miniature on game board.
But first players must prepare mission according to instructions. Each represents a different layout of rooms, but also spread of chests and barrels (randomly), monsters and other specialties. The scenarios differ from each other by certain rules, victory conditions, and of course monsters, that are standing in your way. Each monsters has its speed, hit points, attack and defense, but also magic.
The basic game of Super Fantasy is built on cooperation of heroes, but again they will alternate in turns. And after actions of all heroes are finished, phase is followed by a moment, when all enemies awaken, move and attack . But first, players will get their turns. And for it, they need six dice, that can be divided and used for any selection of actions.
Dice can be divided arbitrarily between activities and thus players themself determine the number of activities, that they are able to perform. These correspond to either number of rolled swords, in case of a star, players can count with basic number printed on card of their character. Actions on the selection include not only movement, but also opening doors, chests or smashing barrels. For example, you can open door either by force or skill, it depends on your decision. You should still not hide lock pick, because you will need it for traps disposal.
But, what it was for an adventure game, if there were no items, you can equip to your character. And of course, experience received for monsters injuries or even for opening chests. By gaining these points, you open a new, more advanced skills over time.
These skills has in some form each character and throughout the game, they are always gradually charging. Every time, when a player rolls a star on his dice, he can move the marker on any of the skills scale one space up. When it is fully charged (the fourth field), he can activate it once, which again brings it to discharged state.
Basis of such game is naturally hidden in a fight, that is divided into attack and defense phase. When it's player's turn, he will usually want to attack either at close, from a distance and by magic. According to abilities of currently acting character. But success depends not only on proper roll of the dice, but also on the distance from the target. When shooting from a distance, hero has to be in distance exactly corresponding to range of the weapon.
Some of the dice can be set aside and exchanged for shield token, which can be used at the moment of enemy attack. And heroes will need it, because enemies in the room wake up at the slightest movement. In addition, new enemeies come through the gates, who now move towards characters and attack according to same rules.
We already know, how can heroes win. They kill the final boss. But what if they lose? In the description of the components, we have not mentioned one board, where clock is ticking for joint efforts of all the players. Each scenario has its allotted time. And if they fail to defeat cave guardian until then, everybody lose.
Super Fantasy is a classic dungeon-crawl game (ie heroic on epic conquest of the cave), which brings several unique innovations to the genre. And these new ideas work so well, that they make for a really great experience in this game. There is no reason to wait for the verdict on. The game is very well thought out, balanced and until the last moments exceedingly fun.
During rule description, we have not talked about it, but way to determine your distance from the target is very interesting. It includes not only the ordinary square counting. Instead, you draw imaginary circles around your character and you can cross each of them only once. In reality, it works surprisingly well and determining line of sight is simple and requires no crouching over the board, like in other games, where you need to see vision of your character.
Charging of abilities makes you think and consider, when should you really use skills of your character. Especially at later stages, when you have access to better skills, it is a difficult decision, that can get you closer to the goal, when used well.
The game's greatest asset is its elegance, with which capture your heart. The mechanisms fit exactly together, everything works and game forces you to think tactically. Significant luck is present in the game, but you can influence it and decide, how much risk you are willing to take, when rolling dice. Super Fantasy becomes real experience with this conscious risk-taking play. Dice make this game even more tactical, paradoxically.
The scenarios have all cleverly differentiated levels of difficulty according to the number of players. Thanks to this, game always feels well and poses a similar challenge, no matter how many heroes dives into the darkness. But you can also easily adjust the intensity, if the basic sounds too low or you have overgrown it.
The only strange decision in the mechanics of the game (but one, that can be easily modified, in the case of interest), is range weapons hit only for one specified distance. This means, that ranged weapons can not shoot closer or farther, than their one permitted value.
The rules are written in a readable and witty way, but their length suggests, that not all is well. Super Fantasy is essentially a simple game, but it contains a number of special rules, that make it a little harder nut to crack, preventing from rapid learning. In addition, rules often do not respond to specific questions and situations, that arise during a game. But here, learning by doing works better, especially because it is a cooperative game.
Each scenario lasts quite a long time, so the game can chase more casual gamers away. End is often determined by the players, when they dare to go after the final boss, which is usually put off until the moment, you have no other choice or until you are certain. Overall, game time always transcends an hour and is usually around ninety minutes.
Super Fantasy: Ugly Snouts Attack is definitely one of the best games of this genre. It brings several new ideas, that work great. There are not only missions, but also opportunity for solo games and even a team play or deathmatch. Variability is at home in here. All in all this is a clear guarantee, that even experienced fans of the genre will find lots of interesting stuff in this game. It offers fun to those, who do not mind a bit more complex rules and would like to try a little bit of proper fantasy adventure.
Designer
Marco Valtriani
Artist
Guido Favaro
Publisher
Asylum Games (Board Games), Golden Egg Games, Nordlandsippe, Red Glove
Year Published
2013
# of Players
1 - 6
User Suggested # of Players
Best with 5 players
Recommended with 1, 2, 3, 4, 5, 6 players
(12 voters)
Playing Time
90
Mfg Suggested Ages
8 and up
User Suggested Ages
6 and up
(9 voters)
Language Dependence
Moderate in-game text - needs crib sheet or paste ups
(9 voters)
Category
Exploration, Fantasy, Fighting, Humor
Mechanic
Cooperative Game, Dice Rolling, Grid Movement, Modular Board, Role Playing, Team-Based Game, Variable Player Powers
Family
Category: Dungeon Crawler
Primary Name
Super Fantasy: Ugly Snouts Assault
Alternate Names
Super Fantasy: Angriff der hässlichen Schnauzen, Super Fantasy: Assalto dei Brutti Musi, Super Fantasy: El Ataque de los Morrofeos
Infos courtesy of boardgamegeek.com. More Infos.
Review: Super Fantasy Ugly Snouts Assault
Final word
In Super Fantasy: Ugly Snouts Attack, heroes are stand again in front of seemingly insurmountable darkness of a cave full of monsters. Light is reflected from their teeth, but you will not get chasen away and go inside. With this game, you will enjoy fight for your life, because cooperation is based on luck and ability to take on a reasonable risk. Dice represent action points and can be split into small groups to have better chance in individual actions, which are activated by them. Game has a great atmosphere, that is not ruined even by quite a long gameplay time. Charging gives you from time to time the possibility of using some special ability, but most of the time, you will move against monsters just with ordinary weapons. Beware of imperfect rules, which bring few questions, that can be resolved with a little effort. Super Fantasy: Ugly Snouts Attack is truly worth it, because it offers a great experience for discerning player.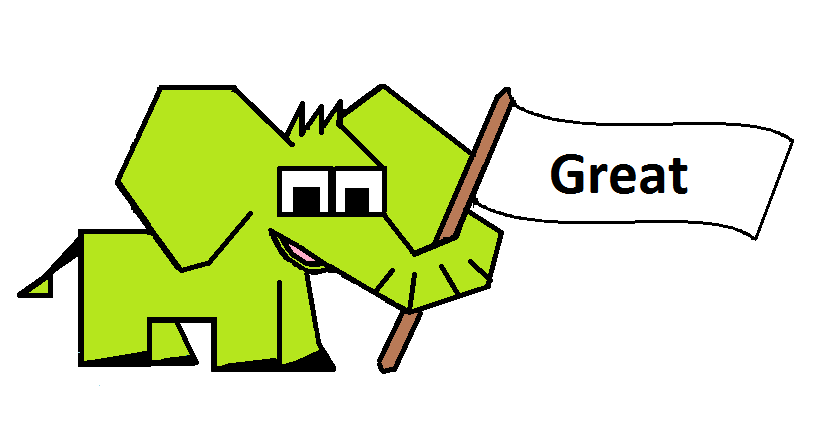 Pros
excellent usage of dice as action points
charging of skills
team and solo play
nice and original illustrations
interesting design of visibility
excellent pace of play
limited time to complete the adventure
balanced for different numbers of heroes
Cons
complex rules, that do not solve some questions
shooting target at a distance must be at the exact distance