Tactics have always been my forte. With that in mind, I stand on the hill and my true intentions are buried deep in my mind. My opponent is overzealous. I know it and will use his weaknesses to the last drop. My opponent is definitely also confident and believes in his own plan. This is war. None of us finally has the certainty, that he will see it to the end.
You can pit two armies against each other also in boardgame Sun Tzu, which is the work of Alan M. Newman. He first published it in 2005 in production of company Jolly Roger Games under name Dynasties. Five years later came first edition from French company Matagot with new illustrations by Rolland Barthélémy. A last year, in 2014, game reached us again in new coat, still under Matagot flag. The game was as a polished diamond presented at the Essen Spiel 2014.
Sun Tzu as such is rather small game coming rectangular box. We find one of the generals on the cover, whose commands are just passed over to commander of his army. Down inside, everything is getting ready for battle. Whole content is covered by game board divided into five provinces. Each has a different color and place for scoring stand in the place, where area touches edge of the board. There are also two scales on the board – one to measure time (turns) and other one, that does not contain any numbers and instead works as prevailing scales.
For gamers themselves are waiting two armies – one red and one blue. Each belongs to one side of the conflict and will answer to one of two players, who can become generals Sun Tzu and Chu King. Worth mentioning is also a deck of cards, which contains 55 cards within.
Almost all (except the five special action ones) belong to one or the other side. They represent combat cards, coming in denominations of one to ten, but also special action cards and five commanders with special abilities. Everything you need to play the game is finished with scoring tiles. You will punch them out of cardboard sheet and create stands out of them, each folded into triangle.
It is these scoring stands, that players randomly attach to individual provinces as soon as they put game board on the table. On each of its three sides are three digits, but only one of them is colored. In the first round, all the pieces should be rotated to show orange side towards the board. Each player takes an army of selected color and set of cards belonging to it. He immediately takes basic action cards with numbers one through six into his hand, and four other random cards will join them from a shuffled pile of remaining commands. Each rival also secretly elects a leader for his army, who can help him with its special abilities once per game.
The game itself revolves very easily. At the beginning of each round, players will plan their military action for each of the five provinces. Longer side of the game board serves this purpose (having all province colors in line) and both rivals should sit in front of one. Each location is scheduled by one card from general´s hand. This is done secretly, face down.
Once all ten cards (five from each player) are ready, they begin to uncover them one at the time. Their order (except the first round) is determined always by the one, who has fewer soldiers on the map. Players gradually compare their dealt cards in all provinces. Their values represent change, that occurs in the domination of the area. Players according to planned number add or remove soldiers. Each site can house only one site at the end of turn, so one side prevails. Player either strengthens his presence or loses control of that territory.
After each round, players moves time counter, take back their basic action cards (1-6) and rest is discarded. Rivals then draw two new cards, but can pick only one. At the end of the third and sixth rounds, turn is followed by evaluation. Players get points according to controlled provinces. Scoring scale is designed as a tug-of-war. Indicator will shift only by difference between the results of both parties in favor of more successful general.
The game can end after one of these scoring moments. But this can only happen in the event, that any of players managed to achieve maximum points. Balanced battle ends after ninth round, when a player with better point gain wins, possibly with fewer soldiers on the map (in case of a tie).
Sun Tzu is a tactical delight, in which players plans can be disrupted by two elements. First and foremost, it is a random drawing of cards from the deck. You gets all of them into your hand in time, but the player must always work with what he actually has. This luck is balanced by basic set of six cards, that allow you to always make interesting maneuvers, no matter what other cards you have.
More fundamental obstacle on the road to success is ability to anticipate intentions of the enemy. Without it, its simply not possible to succeed, because you will constantly run into dogfights with inappropriate card and path to victory will be virtually impossible.
The better players know each other (and therefore best, when playing game more times with each other), the more is the game balanced and interesting. This game is not just some savory, which could indicate a half-hour time needed to complete. It is an honest tactical entertainment, that will please couples, who play against each other often. There, you appreciate excellent balance and asymmetric mechanisms (leaders), which give game another delicious level.
Most pleasing element of the game is a reward for a successful fight. Players actions are immediately reflected to development on board and therefore may rejoice on each partial success. Maps of the provinces are constantly changing and dragging system for points is fair. Fights are always only differential, so jump results are infrequent and power usually changes only slowly and gradually.
If you want to add a little more unpredictability, you just use five event cards. These are randomly turned over one by one and always exposed until the moment, when its condition is met. Only then can players discover, what awaits them on the next event card in the sequence. But it leaders, that players choose at the beginning of the game, that are sufficient guarantee of uncertainty. Their proper usage can be the fairest way to victory, if their identity is kept secret long enough.
The game looks correspond to fact, that this is already third edition. Processing is thus perfected. The game board is great and helps players with orientation. Soldiers are pleasant surprise in such small game and graphics clearly supports military theme set in China.
Sun Tzu is an excellent game for two. Setting in Chinese environment is well chosen. Without any remorse, we can recommend this game to anyone looking for an interesting and exciting game for two. Sun Tzu offers excellent replayability, with each match becoming better and better. And it certainly is not a quality, that could be mentioned regarding to many board games.
Designer
Al Newman
Artist
Rolland Barthélémy, Tomasz Larek, Stéphane Poinsot, Jacob Walker
Publisher
FoxGames, Jolly Roger Games, Matagot, Swan Panasia Co., Ltd.
Year Published
2005
# of Players
2 - 2
User Suggested # of Players
Best with 2 players
Recommended with 2 players
(24 voters)
Playing Time
30
Mfg Suggested Ages
10 and up
User Suggested Ages
10 and up
(10 voters)
Language Dependence
Some necessary text - easily memorized or small crib sheet
(7 voters)
Category
Ancient
Mechanic
Area Majority / Influence, Area Movement, Card Play Conflict Resolution, Force Commitment, Simultaneous Action Selection, Tug of War, Variable Set-up
Family
Components: Map (Continental / National scale), Country: China, History: Warring States Period of China, Players: Two Player Only Games, Series: Duo Collection (Matagot)
Primary Name
Sun Tzu
Alternate Names
Dynasties, Sztuka wojny, 孫子兵法
Infos courtesy of boardgamegeek.com. More Infos.
Review: Sun Tzu – two commanders are enough
Final word
Sun Tzu offers clean and unobstructed duel for gamers. Players have development of the whole region under their control and selection of ten cards is sufficient. Biggest enemy for them remains in hidden plans of the enemy, because each province gets associated one card from each player´s hand. Its value then decides, who will control it with his troops. The forces are spreading and game can also be turned by using special action cards. Game has a great atmosphere and is an excellent choice for repeated duels of the same players. Sun Tzu is great board game designed for only two adversaries. And it ranks among the very best in this category.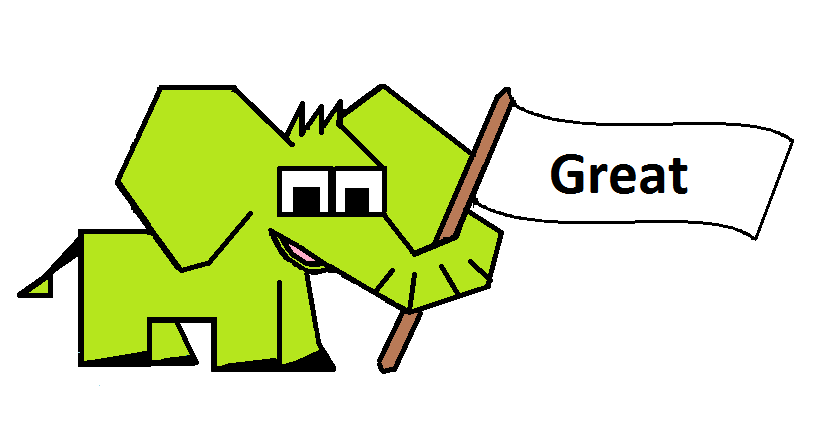 Pros
better with each match
some cards are same for each turn
generals
purely for two rivals
thrilling game
you must anticipate opponent moves
immediate reward in the form of moving troops
excellent scoring
Cons
mind
reading is not for everyone