It's exactly seven years since we fought off the last hordes of enemies. Groups of orcs, goblins and trolls have withdrawn and it has seemed they are really gone. A few days ago, suspicion began to sprout, when our patrols captured a pair of seemingly stray orcs. Several days of interrogation, but we received nothing more, than disdainful smirks. And while we were looking inside our castle walls, army appeared outside of it, quietly gathering in the woods. How could we be so stupid and not see it coming?
But even though the scouts have estimated strength of the human garrison and everything seems hopeless, there is still a chance. In the board game Stronghold, two rivals will take over the roles of the warring parties. This is second edition of this game, that is really tuned. It came out in 2016, seven years after the first box was released. Ignacy Trzewiczek remains the main designer and game was released under the auspices of the Polish company Portal in collaboration with Stronghold Games. Illustrations were taken care of by five illustrators, including Tomasz Jedruszek and Mariusz Gandzel.
Graphics on the box looks distinctly different, its bigger, has a classic square shape and is covered in flames. That is specifically city we find on the lid. At the beginning, players pull out a big game board from inside of the box and decide, who will become attacker and who will be a defender. According to this, they also sit down to the table to have their side of the map in front of themselves. Board shows a castle surrounded by a wall and meadow space around it for an attacker, with positions for units, machines, ladders or hot oil boilers. All this belongs to image of medieval siege of the castle.
Both opponents have their own setup. Defender equips castle walls with wooden figures according to the printed color symbols and adds a set of his heroes on them. Buildings will get their initial staff (one shooter in the guard tower, the other soldiers to the barracks), but most of the units of the defender begin the game off the board in stock. Player receives two defense plan cards (selected from three at random) in his hand, a defensive card, and four hourglass tokens.
Raider puts all monsters into a canvas bag. Then, by sequentially mixing and pulling the cards, the set of strategy cards will be available for the current match and player will line them down according to their phase numbers (but not all are available at the beginning). He then takes two more cards in his hand (again out of three), which will give him some advantage. In the distant corners of the plan, he prepares the first units as a hint of a big upcoming attack and takes a starting stock of wood.
In the game, players alternate in actions. Counters of actions are the hourglass tokens, that travel between opponents and they represent the time to prepare for the attack. Attacker passes some for every action he chooses to do. His actions are selected according to card line from left to right, but none of them is mandatory and player feely chooses, which one to do. Each is only available once in a turn. With their help, player can get resources or units, spend them on building machines, equip some parts of the map with equipment or training, and use powerful rituals.
Above all, however, he has the chance to move and issue orders to his troops to hurry them along one of the indicated lines from their current position to another, closer to the castle. At the same time, they also issue orders with the help of the placed tokens. Their secrecy depends only on how much time attacker is willing to spend. These commands may change classical strength of attackers, or let them explode, but those tokens can also be used to bluff.
Defender must immediately take advantage of the time spent and use it wisely in his castle. Thanks to them, they can activate buildings in the courtyard, shooting through a cannon, throw hot oil on attacker's back, place traps and, of course, recruiting or upgrade units. Most of these actions, however, require more than one hourglass to complete, so the player must know, what he wants to do and plan ahead, even across several turns. In addition to the locations themselves, it is also possible to move units along the castle. In addition to time activities, its still possible to activate the heroes, for whose actions the defender does not have to spend any hourglasses.
As soon as the sixth phase of the round is completed and defender spends his newly acquired time tokens, it is time for the raid. This will show, how well both sides have prepared. Ranged attacks are being carried first and then its time for melee. After attacking and defending machines deal their damage, its time to compare forces on individual walls of the castle. Units have different strengths and their sum determines the resulting advantage.
If this advantage is doubled in favor of attacker (= resulting advantage number is still greater, than defenders' strength), then the section of the wall is broken through and match ends immediately with victory of the invaders. Otherwise, end of the round occurs, turn counter is moved and battle continues. The defender will succeed only if he survives all seven attacks growing in challenge and strength. Only like this can defender celebrate victory and keep his home safe.
It's been a long time since we last tried roles of castle attacker and defender in the first edition in our office, and it was a great and unforgettable game. Well, and this is exactly the same for the second edition of Stronghold. We were delighted to remember the flood of tension, exciting situations and experience, that make this game one of the absolute best games for two.
Differences between the first and second editions are not significant in gameplay and progress. It is only a small evolutionary improvement, where effectiveness of the attacks or price of some actions has changed. There is no need to go into complete detail, list of changes can be found elsewhere on the Internet. They do not have a significant effect on the gameplay, it only improves the already excellent balance. Due to the age of the original edition, it seems more appropriate to repeat the overall impression of the game and the reasons, why every true player of board games should have it at his home.
Stronghold is a simulator of siege with everything you can imagine. It contains all the tools of attackers and defenders, that could create some more challenge. Each side has its own fixed place, so there will always be people behind the walls, and there will be crowds on the meadow below. And yet the individual matches are different due to action cards and situations, that both players must respond to.
Game is strictly tactical, full of serious decisions. There is always a lot of choices and playing as defender is a bit harder. Just one mistake and you might have troubles to recover. In the game, luck is only in pulling the pieces out of the bag and its up to the attacker, how he deals with them and spreads them with his tactical skills. It is possible to lead the raid from many sides, so it is also necessary to find weaknesses in the defense.
Playing Stronghold is hard. It is definitely not a task for beginners, because there is a huge array of possibilities and paths that both parties can take. And there's also a lot of rules, that players have to keep in mind without any enclosed overview card, that would help them to follow little rules.
There is a live discussion between two rivals, comments that adds to the already dense atmosphere of the siege. And thanks to the constant rotation of both sides, the conflict is very good despite longer game time. Duel for ninety minutes is just that. The hourglass handler ensures a perfectly balanced grid and works greatly as a balance of power.
When we talked about the changes in the new edition, we have only mentioned the gameplay differences so far. But much more striking is the processing adjustments. The map itself has some graphic edits, it is now clearer and more enjoyable. But Stronghold has made the biggest move in terms of overall impression due to new beautiful wooden figures. This is a significant shift from the original cubes and thanks new figures, the game looks a hundred percent better. Initial impressions are also improved by a new learning video, that allows newcomers to learn the game without the textbook.
If you think it seriously with board games, then you should at least try Stronghold. This is a famous duel game, that is packed with tactical possibilities and theme. Players experience a real siege or find themselves in the vice of endless waves of attackers. Both sides are fun and are able to win. The second edition of Stronghold moves the game a little closer to the absolute perfection.
Designer
Ignacy Trzewiczek
Artist
Mariusz Gandzel, Tomasz Jedruszek, Roman Kucharski, Rafał Szyma, Barbara Trela-Szyma
Publisher
Portal Games, Stronghold Games
Year Published
2015
# of Players
2 - 2
User Suggested # of Players
Best with 2 players
Recommended with players
(24 voters)
Playing Time
90
Mfg Suggested Ages
10 and up
User Suggested Ages
14 and up
(14 voters)
Language Dependence
Some necessary text - easily memorized or small crib sheet
(8 voters)
Category
Fantasy, Fighting, Medieval
Mechanic
Action Points, Area Majority / Influence, Point to Point Movement, Variable Player Powers
Expansion
Stronghold (2nd edition): The Great Shaman
Family
Components: Wooden pieces & boards, Players: Two Player Only Games, Theme: Siege
Primary Name
Stronghold: 2nd edition
Alternate Names
Stronghold: 2. edycja
Infos courtesy of boardgamegeek.com. More Infos.
Review: Stronghold 2nd Edition – conquering the castle for the second time
Final word
Stronghold 2nd Edition is new edition of great game and brings the same fun, which is a little bit better balanced and even more interesting. All the tactics and experiences, that we have once had the opportunity to praise, therefore, remain once again in here. You will be completely absorbed by the atmosphere, that works great and players are really enemies at that moment. Stronghold 2nd Edition is a delicacy for any duelist.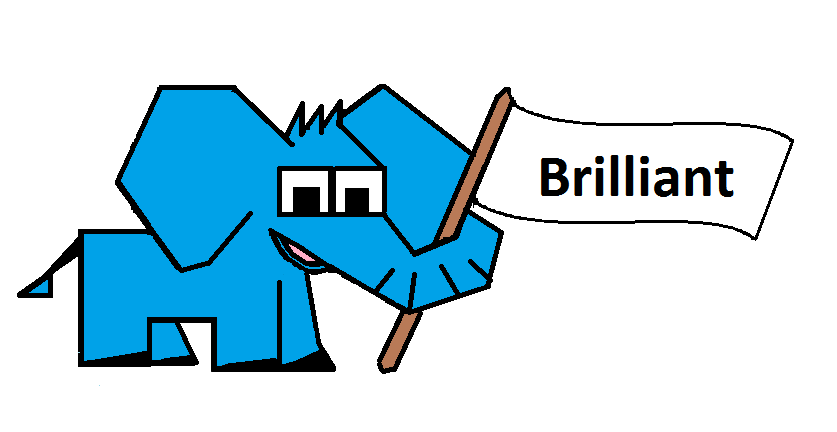 Pros
pile of options
atmosphere of a siege
wooden figures
game for demanding players
variability
minimal effect of luck
video guide