Do you know how the universe came to be? It was necessary to arrange the stars in the most glamorous shapes and positions, so you hold your breath just looking at them. Only such a placement is right and the one, who wanted their creation, will be satisfied with it. Who was that? You should know it the best!
We will listen to his words in the board game Stellium. Designed by Rémi Saunier has entrusted his work to the experienced French publishing house Ankama. The illustration were made by Aurélie Guarino and all this happened in 2018. Esdevium Games is European distribution for this stellar fun.
On the lid of a square box of smaller height, we see an etheric being juggling with planets and constellations. Believe it or not, but you are looking in the mirror. At least for the purpose of this game, you become such being. At the beginning of the game, players pick various twisted pieces from the box and use them to create space made up of an outer belt, six galaxies disks and three connecting triangles with black holes in it.
There are several holes in each of the galaxy circles. Those are now randomly filled with beads representing cosmic bodies – planets, comets, stars and supernovae. Each galaxy must contain precisely one specimen of each, all that in a random placement, waiting to be rearranged. The rest of the beauty stones of the universe are poured into a canvas bag. Next to it, players prepare and reveal goal cards (according to the number of participants). The players themselves then get one help card and a set of influence tokens – one from each of the four colors.
The opening round of the game is a bit easier. Players only choose one of the available goal card and then proceed to a new round. Only now will be the players doing a regular turn, in which they always have the chance to draw one ball out of the bag quickly (within a few seconds as the time limit is guarded by the opponents). It's necessary to feel them, because the planets differ not only in color, but also in surface. Whether player is successful in a quick search for specific celestial object or not, he must draw one stone out and advance to the second phase, which is placing the body into space.
The position can be selected arbitrarily on the whole surface of the universe, but while the comet has to collide and be placed instead of another stone (and thereby push it to its adjacent position), all other new sky objects require a free position. Not only the comet, but also the other stars have their abilities. They allow players to swap two other planets, rotate the entire galaxy or attract other bodies into a black hole. There is ten of those on the board and they create space between the galaxies. But the effects can be changed, because once per game, players can also use their influence tokens and change the result of the addition to another effect (of different stone). Such a token is discarded and player no longer has the chance to get it back. This means, that it is possible to make this change only four times per game (once per every token).
At the end of handling stars, player now has the ability to complete one of his goals. Initially, he has only one, but at the end of each turn, he gets another one up to a maximum of three. Later, he can only change unwanted goals and throw one of them away. A completed goal is revealed by the player in front of him and he gets the price in form of points corresponding to the value on the card at the end of the match.
The end of the Battle of the Universe occurs at the moment, when either goal card deck is empty or one of the players gathers a sufficient number of points (which varies by number of participants). Points can be earned not only for the cards themselves, but also for unused tokens and bonuses for the different colors of accomplished goals. The winner is always the one, who has the most points.
Stellium is an interesting abstract game, in which players move stars and try to put them in their desired formations. When a goal card is acquired, player must show it to his opponents, so players know each other's intentions, although they are not constantly on their eyes (cards are then held by the player in their hand and are not revealed again until completion).
With lots of placement options, players have a lot of control over their situation. Only they are makers of their success. They must see their colorful formations in the map of space bodies and transform them into their image. As a result, a bit of the theme is transferred to the game, although it would otherwise appear to be purely abstract.
And lovers of these thoughtful and largely logical games will get theirs apetite satisfied. Capabilities of the individual planets are sufficiently different to allow players to create a variety of flavored pie together. Every turn must be thoughtful from the start. But there is a sneaky hunt of balls from a sack, which can ruin your plans from time to time. Players must rely on speed and touch, putting at least a handful of pressure on them. At the same time, it requires some training, because even so the balls on the first feeling are quite similar.
The range of goals is quite diverse and allows you to find some formations available on the board. Once one of the goals is finished, stones of this constellation are removed except one and its selection remains on the active player. Thanks to this, the colors on the plan are overflowing and new gaming positions are constantly being offered. And while it's mostly just about spinning or swapping, comets are on the other hand offensive and a little different.
Although players tend to try to find the best possible position in their turn, the whole game does not last unnecessarily long and you will learn the winner within half an hour. Moreover, this is not fun for just two, although the more participants, the more the situation changes between your turns. So players have to work with what's available in their current turn and do not count much, what might be on offer next time.
In addition, the game gets its fans with its tremendously successful processing. The choice of glass beads with different surfaces is great and their layout on the rounded parts of the game board looks great. Everything is beautifully colorful and the game is simply amazing to look at. Everything is precise.
Stellium is an abstract game, you'll truly enjoy playing. This stems not only from the fact, that it looks very well on the table, but also from the players view, when he wants to prove some of the skills. Without good judgment, awareness and precise placement, you will not get points. However, there is a lot option to choose from, so no one feels, he is robbed of his chances. Stellium is a game about stars and the gameplay shines really brightly as well.
Designer
Rémi Saunier
Artist
Aurélie Guarino
Publisher
Ankama, Board Game Box, Cube Factory of Ideas, Fabrika Igr, One Moment Games
Year Published
2017
# of Players
2 - 4
User Suggested # of Players
Best with 4 players
Recommended with 2, 3, 4 players
(9 voters)
Playing Time
60
Mfg Suggested Ages
10 and up
User Suggested Ages
10 and up
(2 voters)
Language Dependence
No necessary in-game text
(1 voters)
Category
Abstract Strategy, Memory, Space Exploration
Mechanic
Modular Board, Pattern Building
Primary Name
Stellium
Alternate Names
Стеллиум, 群星
Infos courtesy of boardgamegeek.com. More Infos.
Review: Stellium – star struggle
Final word
Stellium tells of the origin of the universe and the formation of the cosmic bodies, that give it heavenly beauty. Players have a chance to participate in it, spreading stars with planets and fighting for points. The game is beautifully simple, fun, but without any luck. Instead, the players themselves draw balls of space objects out of a pouch, which then offer different abilities after placement. Stellium is a great game of great scale.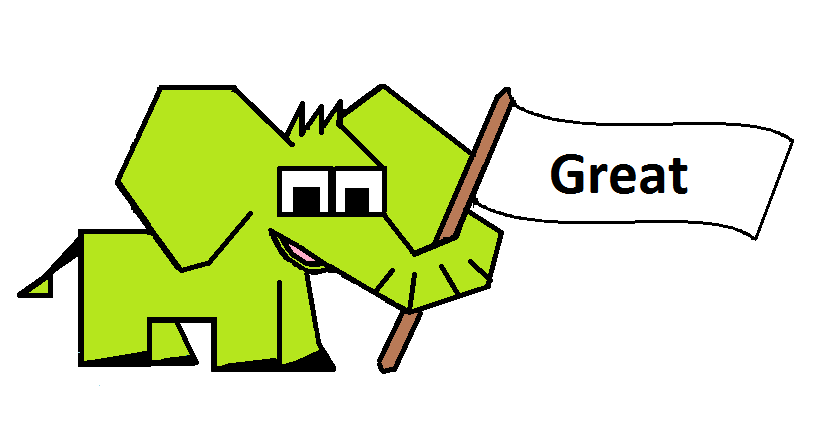 Pros
beautiful processing
reasonable playing time
players have to think
tactile search for beads
formation of formations
Cons
planning is not very real