Only lasers and modern weapons are in the universe. That's exactly, what our predecessors thought, but when you're fast and able to swing your swords quickly, all the firearms are short for you. Between the projectiles and surprised targets, you cut through spacesuits or iron cloaks of the ships. All the vessels in the vacuum are surprisingly delicate and what happens, when you make a hole in your hard cloak, I probably do not have to emphasize too much. Samurai will govern the universe!
This unique combination of Japanese fighters in space was chosen by Isaac Vega (creator of Dead of Winter) as a theme for his board game. Its name is, of course, the Starship Samurai and was released by Plaid Hat Games within the year 2017. From America to Europe, the game has successfully embarked on its pilgrimage thanks to the distributor Esdevium Games.
Of course, the box can not be small for playing game of such format. Surprisingly, however, we do not find a real board in here. Instead there are tiles of locations with different habitable planets. Players will fight for these worlds as they choose their color, and thus their spaceships (yes, even the samurai need them), command tokens, put their own gaming board in front of them and equip it with their ship statistics. In particular, everyone uses his score pointer to mark zero value on the scale of honor. They also get one general and strategy change card.
In addition to a common board with scales, on which there are is point counter for the players (and there are also alliance marker), they must reveal large planets. There is as many as the participants and each one of them is equipped with one random location card. In addition to the board, players will create piles of wealth, action card decks and locations. It is only at the end, when players split among themselves the mech cards, with the help of a draft – getting giant iron fighters and their related magnificent miniatures.
At the beginning of every round, players alternate in handing out orders to their units. They are available four each time and using them, players can move units, draw action cards or raise funds (wealth tokens). The last option is to increase influence of one of the clans (they belong to noone) on a common scale. Every command also comes with a number, that is very important. It determines the profit or the number of boxes, that the unit can move. In addition, at the beginning of each round, players will receive some rewards for planets, with their majority.
Ships can move not only through places in orbit, but also between planets. And as soon as all the commands are divided, there will be battles in all the orbits, where there are ships of various generals. Players can support power of their units with hand-held combat cards, which can always be up to five. The owner of the strongest army gets five honor points and rewards for the location, where the fight happened (a location card).
The alliance board also plays a big role, because the players move individual clans here and try to convince them to join their side – each participant has one column here. Thus, in the action phase, the pointers can be moved up and down and receive for it a reward in the form of more points of honor. The more clan is inclined to the general (higher on the scale), the more points it brings. After that, the game continues with another round until the moment, when inventory of the location cards is empty. Players receive location control bonuses and winner is then decided by amount of earned points of honor.
Starship Samurai is a game, that will attract you primarily with its theme. That's why most players will notice it and read something about it. Fortunately, this is not the only positive news, because the game is surprisingly unpretentious by its rules. In spite of all this content, it's only a few actions, battle and the resulting majority.
The most intriguing element of the entire play is the tattered clan favor. You can raise it not only through action, but also by other means. And if you drag one of them to your side, you can even get a good portion of honor points. However, your partnership with Samurai families will not raise enough, because other players will not let you and will be dragging you back down.
Players use ships to fight. But there are also unique mechs in the universe, who seem to came out of an anime. You will feel like in the series Neon Genesis Evangelion, you climb into your robot and go to war. In the vacuum, these two-legged fighters are surprisingly at home. Their best task is, of course, to fight for some particular planet.
Actions have no tricky rules. The only crucial tactical choice at this stage is therefore the division of the four commands (secretly), because the individual tokens have different strengths. And here it is, where the bread of success and disappointment is usually breaking.
The result of the battles is domination over the planets. Their rewards, however, are determined by randomly distributed cards, that are moved between the planets. The boards themselves do not have the same effect as you would expect. They offer only a different picture. These cards will change immediately, if no general shows interest in it during current the round. And thanks to this, it is guaranteed, that the game will still be moving forward and will not last indefinitely. It still, moreover, has a slightly more than one hour playing time. Because it is not actually an atmospheric game, but a thoughtful euro, it may seem somewhat over the line.
Thanks to the locations and action cards, matches differ, but they still start to repeat very quickly. Unfortunately, battles are not interesting. Even the action cards mentioned will not save it, just as the number of players does not significantly affect it. On the other hand, if there are more generals in the game, it means more battles and therefore a slower evaluation of this stage.
Samurai and the universe are an interesting idea. But their connection in Starship Samurai does not make a difference, because everything is not interesting enough and does not fill you with the feeling, that you have achieved something extraordinary. Processing is great and the game looks very good, but it does not save the fact, that the game has a number of shortcomings. Starship Samurai is an interesting game, that is pulled down by the lack of content and, above all, perhaps a too daring theme, that is unable to not hold atmosphere.
Infos courtesy of boardgamegeek.com. More Infos.
Review: Starship Samurai – catanas in space
Final word
Starship Samurai has an interesting gameplay that is, despite its appearance and simplicity, rather a dry euro. Players must cleverly choose the order tokens, which is the greatest fun of the entire game. Drawing on clan affection is the first moment, when the theme and atmosphere unfolds. Most obvious lack of appeal, however, is in the fights, that offer nothing surprising. The game does not offer a flood of components to guarantee re-play. Starship Samurai is so disappointing for us in the end.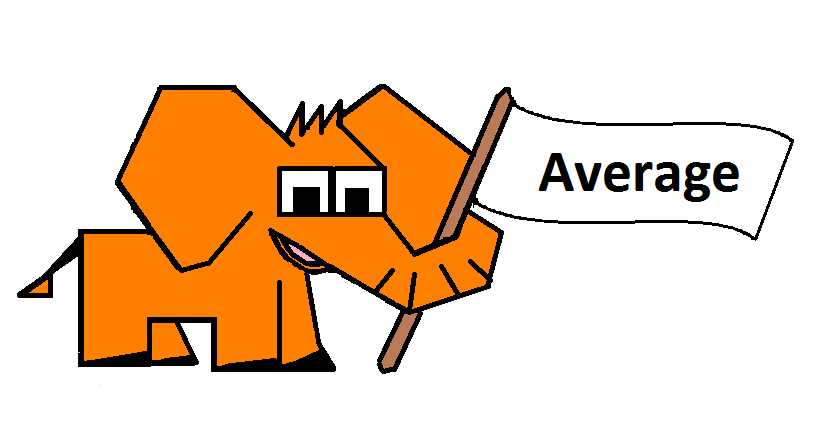 Pros
a daring theme
command choice
interesting clans
dragged by the clutter of clans
simplicity
Cons
missing atmosphere
uninteresting (and long) combat
weaker replayability
in multiplayer slow phase
longer game time