Even heroes need to train. Their muscles and quick reflexes don't just appear suddenly out of the blue. And so our airborne battleships also have a deck available, on which battles can take place under a controlled environment. But despite this virtual concept, the danger is still real, because lasers are still lasers and something unexpected can always happen.
Unseen opponents from all conceivable environments and time periods are waiting for players in the new expansion of the game Starcadia Quest, which was named Showdown. This is an extension, that was part of the Kickstarter campaign and is now coming under the CMON publisher logo. It was designed by a large group of authors Fred Perret, Eric M. Lang, Guilherme Goulart, Leo Almeida and Thiago Aranha. Andrea Cofrancesco, Giovanna Guimaraes and Nicolas Fructus took care of the illustrations. In Europe, the game is on store shelves thanks to Esdevium Games.
The box looks quite inconspicuous, because although the area is the same, the height is cut in half comparted to the basic box. But already on the lid, we see two groups of enemies pounce on each other behind closed security doors guarding the holodeck. None of the crew probably would have wanted, if any of the monsters decided to escape and set out to explore the corridors of the spaceship.
Starcadia Quest is an adventure game, in which teams of two heroes race around space stations and try to complete tasks and collect points awarded for defeating opponents. These are recruited not only from the ranks of monsters, which are waiting for their chance without movement, but also from other clans, for which other participants play. There are many elements of interest and upgrades separated on the map, but mostly it's mainly about combat. But the common tasks revealed also have their importance. The heroes' hearts are waning, mainly due to the phase of events, that occurs at the end of each round. Specific monsters are activated to attack, and in addition, the card effect is evaluated. The one, who has the most points on his account after playing the prescribed number of tasks, becomes the winner.
As the name might suggest, this expansion will be a little different. Teams will not fight with monsters, but with each other. Box is therefore focused on PvP (player vs player) battles, which you may miss in all the other members of this series. This time, each player puts together his own team of heroes and can really compete against each other.
There are new base cards for the teams inside the box, due to this concept. This is because these plans are two-sided and, on the other side, offer positions for three heroes, that can be recruited by participants in a game for two players.
There is a completely new set of equipment in the box (specifically 72 new tiles), which are drawn at random from a canvas bag. The starting set is always determined by luck and then put into the bag, so the individual games will be completely different and it is up to the players to find the right combinations and synergies between all those weapons. However, it is still possible to expand the selection and offer with any tiles from other games.
But it's not just a simple draw. Players pull out a set, choose one tile from it, and send the rest to opponents. Thus, with the help of this draft, a set of four equipment fields will be gradually filled (in addition to weapons, there can also be reactions, passive abilities or boosts). However, their distribution among the heroes is already up to the player and his tactics.
Showdown goes so far with its combat approach, that players don't even need to own a basic Starcadia Quest set. To enjoy direct battle, you simply need to own a base box from the original fantasy series Arcadia Quest. This is because there are new customized cards in the box for all heroes (sixty cards!), but also pets, and even mounts. These can all go to battle on one battlefield thanks to the Showdown expansion. Of course, the cards also serve a bit as an advertisement for other boxes, which may cause the collector to purchase another expansion due to a character.
This time the battlefield will be a single two-sided game board, where one side is used for two player games, while the other for skirmishes of three or four teams. One big board is a nice change compared to smaller boards, which you connect differently. The layout of the rooms is designed to work well in a competitive battle between players. Directly on it are marked (unlike the landing craft in the original Starcadia) starting positions for players.
But the biggest news is the four movement points, that the player gets for his entire team. And it's up to him how to divide it. Nevertheless, the game prescribes him to choose at least two heroes to move to the new position. That makes up for a nice tactical variety.
And that would be it. Battles between players are something completely new in the world of Arcadia and Starcadia, so that's great news. Players don't always want to go through the story together, although they always compete, you find the conflict a bit on the other side of the track compared to all the monsters, tasks and events, that are happening. In here, the heroes are in the center of the action and it's just a matter of fighting properly, which is great.
The fights are uncompromising and great, whether you play them in two or a maximum of four. This is because even in two, there are six heroes on the plan, and in addition they have their own side of the plan, which is specially adapted for this number. You will enjoy an intense duel for at least one hour, which is just right.
But there is another feature. Because each character from Arcadia Quest has their corresponding card here, you can take your favorite fantasy heroes from their box and experience the sci-fi campaign adventure with them! And that's perhaps an even bigger reward for buying this box, than you could ever imagine!
Starcadia Quest: Showdown offers a new use for older boxes from the series. In addition, it provides a way for players to directly compare the strength of their teams. No monsters or obstacles will stand in their way, it will be just a fair duel between teams of heroes. Starcadia Quest: Showdown is a slightly different expansion, but it's even richer in the result, although it doesn't even need to bring any new miniatures.
| | | |
| --- | --- | --- |
| | Designer | Leo Almeida, Thiago Aranha, Guilherme Goulart, Eric M. Lang, Fred Perret |
| | Publisher | CMON Global Limited, Spaghetti Western Games |
| | Year Published | 2020 |
| | # of Players | 2 - 4 |
| | Playing Time | 60 |
| | Mfg Suggested Ages | 14 and up |
| | Category | Adventure, Expansion for Base-game, Fighting, Miniatures, Science Fiction |
| | Mechanic | Dice Rolling, Grid Movement, Variable Player Powers |
| | Expansion | Arcadia Quest, Arcadia Quest: Beyond the Grave, Arcadia Quest: Inferno, Arcadia Quest: Pets, Starcadia Quest |
| | Family | Game: Arcadia Quest, Theme: Chibis |
| | Primary Name | Starcadia Quest: Showdown |
Infos courtesy of boardgamegeek.com. More Infos.
Review: Starcadia Quest Showdown – it's time to show off
Final word
Starcadia Quest: Showdown is a bit of a weird expansion. Don't run, even if we tell you now, that you won't find a single new miniature in the box. Instead, there are a lot of cards, that correspond to the fantasy characters from original Arcadia. They are now on board ship with you and can take part not only in the core fashion of this boxing - team vs team fights - but also in the classic campaign. And that's, why Starcadia Quest: Showdown is a great expansion, that offers something a little different (and that's actually good).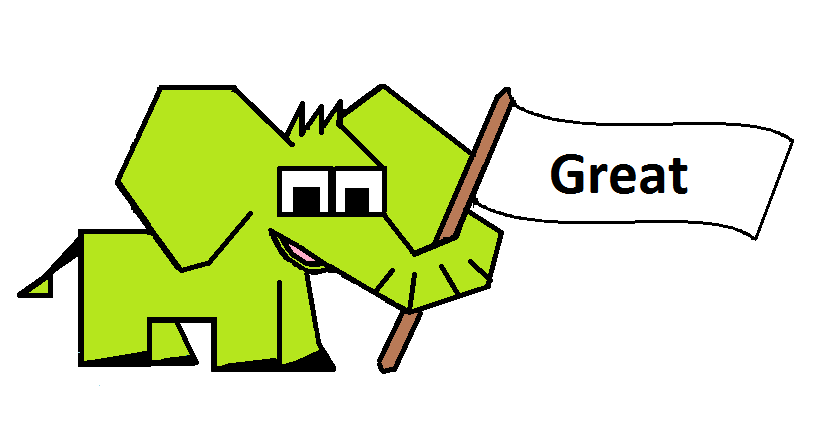 Pros
cards for all fantasy characters from Arcadia
the whole thing is actually player vs player mode
possibility to involve pets and animals
drafting new, specially tuned abilities and weapons
ability to play with fantasy heroes and sci-fi campaign