When a man is aboard a spaceship and his laser pistol is sealed in the armory, he begins to look for various components. And he discreetly builds a combat robot from them, bit by bit. There is nothing better than having someone by your side when it comes to breaking bread and the rays fly all around. Someone you can count on. This means that he must not be a person who will trip you up without hesitation at the first chance for an advantage.
And so the robots come aboard Starcadia Quest in a new Build-a-robot extension created by four authors Fred Perret, Eric M. Lange, Guilherme Goulart and Thiago Aranha. The novelty was again part of the campaign on Kickstarter and now under the banner of CMON and Spaghetti Western Games. However, Esdevium Games is in charge of distribution on our old continent.
Starcadia Quest is an adventure game in which teams of two heroes race around space stations and try to complete tasks and collect points for defeated opponents. These are recruited not only from the ranks of monsters, which are waiting for their chance without movement, but also from other clans, for which other participants play. There are many elements of interest and improvement on the map, but mostly it's mainly about combat. But the common tasks revealed also have their importance. The heroes' hearts are waning, mainly due to the phase of events that occurs at the end of each round. Specific monsters are activated to attack, and in addition, the card effect is activated. The one who has the most points on the account after playing the prescribed number of tasks becomes the winner.
The lower box has small robots of various shapes on the lid, and players would expect exactly the same thing inside the expansion box. But first, they get new cards, which are currently used to fold the top and bottom of the robot, monitor its level and display statistics. This is where each player places two randomly drawn small cards of robot pieces. The player thus gets a new ability to his team, but above all a new piece. It consists of two parts that snap together, and then they still need to be placed in a colored stand so that it is clear at first glance who is checking them.
This is a key news, because the robots will then run around the map in the player's colors, with four action points available. In addition to moving, each robot can also open doors or move using a portal.
Interestingly, the monsters do not respond to robots because they are too small and fast for them. This can be used for new tactical elements. In order to benefit their team, it is good that they have as many lives as possible and the best possible defense. Both improve with the possible improvement of the robot up to the maximum fourth level. In doing so, the improvements can be taken from the map, but above all, it can be obtained with the help of the hero himself, who gets the robot part as a reward for defeating one of the monsters. Only three pieces can be exchanged for one step up.
In addition, one robot part card does not equal one ability. It represents only half of it and only two parts of the sentence (from the top and bottom cards) put together a real condition and effect that the player can use.
But the basis of the whole box is a new campaign, the aim of which is to defeat the evil Bulldozer. There are six scenarios, but only four of them will be tested by players in one pass of games. Unfortunately, everything is again controlled by scenario cards instead of a larger manual. We have already complained about this in previous expansions, because there is not enough level of atmosphere and action in the game. You only go from one assignment to another.
To make everything work well, there are also new enhancement plates on offer that further support the creation of combos and synergies with robots and their abilities. Players will again appreciate the variability, although the upgrade pieces are dealt randomly at the beginning of the game. There must also be specially adapted task cards. These again offer a lot of different rewards in fulfillment.
The last novelty is the turrets, which bring the mentioned task cards into the game. They appear on the map and are connected to computer terminals, through which it is possible to control them and attack opponents from a backup with them. This is because the player and his hero can control the turret at any position on the map if he gives up his offensive action. The attack is then made with five dice on the target, which must be within range.
In the new box you will also find other square map boards, which will be used for the construction of new scenarios and the overall campaign. Again, it has no major story except for the introduction, but all this is overwhelmed by two-piece robot figures. But there are also new enemies and heroes, who will again make you happy in terms of variability.
Starcadia Quest continues to grow, and even new robots are reusable in older stories. The game offers a lot of new ideas, which in turn change the experience and tactical options. But most of all, it looks fantastic again and it remains a classic conflict gameplay. This makes Build-a-robot a great extension of a great game.
Designer
Leo Almeida, Thiago Aranha, Guilherme Goulart, Eric M. Lang, Fred Perret
Publisher
CMON Global Limited, Spaghetti Western Games
Year Published
2020
# of Players
2 - 4
User Suggested # of Players
Best with 4 players
Recommended with 3 players
(1 voters)
Playing Time
60
Mfg Suggested Ages
14 and up
User Suggested Ages
14 and up
(1 voters)
Category
Adventure, Expansion for Base-game, Fighting, Miniatures, Science Fiction, Space Exploration
Mechanic
Dice Rolling, Grid Movement, Modular Board, Variable Phase Order, Variable Player Powers
Expansion
Starcadia Quest: Build-a-Robot – Companion Pack, Starcadia Quest: Build-a-Robot – Extras, Starcadia Quest
Family
Crowdfunding: Kickstarter, Game: Arcadia Quest, Theme: Anime / Manga, Theme: Chibis, Theme: Robots
Primary Name
Starcadia Quest: Build-a-Robot
Infos courtesy of boardgamegeek.com. More Infos.
Review: Starcadia Quest Build-a-robot – a friend in trouble
Final word
Starcadia Quest: Build-a-robot is another luxurious extension that adds robots to the whole mix. Players consist of two pieces of these pieces, but it is not only a visual delicacy, but also affects the gameplay, because each part has a share in the final abilities of the robot. With new friends, players will enjoy more tactics, but also a new campaign and a pinch of other new additions. In general, Build-a-robot is a bit different and Starcadia Quest is a bit better.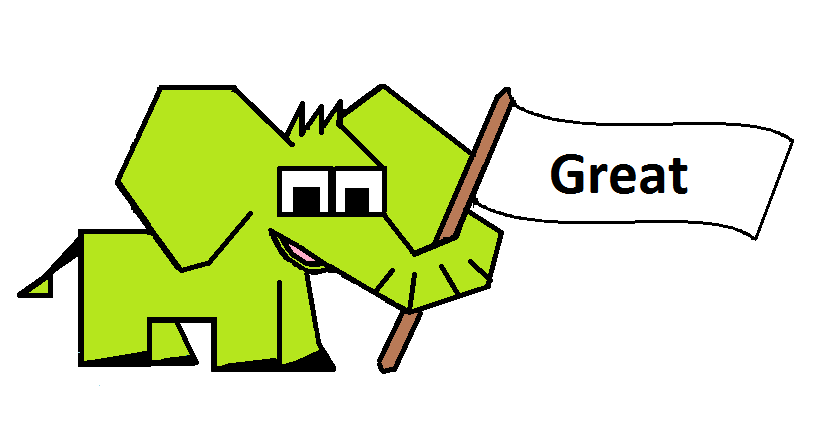 Pros
+ robot figures from two parts
+ New campaign
+ help and tactical possibilities of robots
+ turrets
+ extension of variability
+ reusability
Cons
= campaign without a story