I have joined them as a nineteen-year-old, landless man. I dreamed of exploring the universe and becoming rich. But I made promises, that could not be further from reality. I'm only collecting space scrap for others and the only wealth I see is a lot of rubbish. Human scrap put into orbit over the past hundreds of years. And between them all my naive dreams have long since been lost. Hopefully I found wealth deep in the stars, we are about to mine.
Battle of the mercenaries is brought to our attention in Star Scrappers: Cave-In board game designed by designer Filip Milunski and Jan Zalewski. Their work was then released under the head of Hexy Studio and with illustrations of another couple Mateusz Stanislawski and Lukasz Witusinski. The result of their joint effort came out in 2018 and its distribution outside of home Poland is done thanks to Esdevium Games.
Box looks smaller and has a square dimension, under the captain's image and several of his minions, we find a lot of cards. These are the main building block of the whole experience, at the beginning of which each player has to choose his home faction.
Then players put a single board in the centre, that forms basis for the caves in four rows. Their difficulty will be going up as you go down – the deeper they are, the more energy players need to dig them up. At the same time, they create an inverted pyramid and their numbere gets lower with every line until only one remains in row four. And their membera are chosen at random, always from separate piles for every row.
The random drawing of four of the six cards then determines race, that will be for rent from the start and enter the struggle for mineral wealth. Their cards are randomly spaced from four piles sorted by levels (1-4), each one shuffled separately. They create a counterbalance to diging part of the common board: four, three, two and one card will build a pyramid with a rising cost to buy. Each of the participants will also get a total of three random mercenaries to start with to create their starting hand. Then the opponents randomly draw one of the factions, get their totem and card of commands, that are revealed publicly. Inventory of other tiles and tokens are set aside for now, as well as a deck of artifacts. Pointer is placed to zero and the game starts.
In the game, players alternate on their turn. Before a pair of main events takes place, the player can activate his leader at the start of his turn (top mercenary card of his currently played deck) and eventually even ability of the artifact gained in previous turns. Only then can an active player choose two of four actions to complete. He can go to upper pyramid and hire one of the available workers, but only those, who are in the first row, are free of charge. To gain somebody from upper levels, he needs to have and play mercenary card from lower level.
It is their power, that can then be used to go underground. There, sum of levels must be at least equal to the demand for crystal mining. At the same time, however, used mercenaries have to be the same color as mined gems, because only those are trained to dig it out. But at the same time, players can take one artifact as his action. In addition to all these options, there is also the last fourth action, which is playing a card from hand for its ability. All played cards are placed in front of player into a pile, so that the last one is visible.
But that's not all. The player can give up both of his actions and attack the base of another opponent or even his own instead. Attacked player must return the card of his leader (the upper mercenary) back into his hand. Its color determines the totem, that the attacker will receive as a reward, no matter who currently holds it. Together with it, he receives a bounty in form of several other cards from base of defender, until his card number reaches seven.
It is only at the end of the turn, that mercenary cards played in this round are moved up to the base bundle, which makes the lap around the wheel bigger and bigger. But only until one of the opponents attacks. But there can never be more than seven mercenaries at a time, otherwise they are just removed from underneath.
Then another player gets his turn and so everything changes until the mine collapses. The number of rounds needed is determined by number of players in the game, but the token is not moved every time. All participants then turn their winnings into victory points – they get them for artifacts, crystals or stolen totems. The one, who has the most victory points, becomes the winner.
Star Scrappers: Cave-In can look mysteriously and intricately, but in the end, you will not have anything other, than collecting sets and cards. Still, it is an interesting way to combine two multilayered bids.
Players must recruit mercenaries to get to precious metals underground. Individual cards are one-timers, but after played, they join their base. And such cards can be retrieved back or viewed and stolen by one of their opponents. It is therefore worthwhile to watch the moves of others and eventually attack in good time. It costs you the whole turn and two possible actions, but it can pay off.
The theme, however, ultimately gets through despite the mere cards. Its also becaous of the overall graphics, that maintains the sci-fi atmosphere. And it is also supported by the game time, which can slightly exceed one hour. This is especially true in the higher number of players, when the game is played for nine cave-ins. Overall, end of the battle causes problems and uncertainty, because it is hard to plan. They can never know exactly, when the game will be over. This is often perceived as a prospect, but it is not true this time.
But paradoxically, in the highest number of participants, the game is better. This is because the central motif of the whole match is the attack on enemy bases. The player then gets new mercenaries but, above all, has a chance to collect valuable totems. Conflicts are an important element, but players can also easily avoid such attacking by going for their own base. By doing so, they get back their own mercenaries, which is a really interesting (albeit heavily non-atmospheric) moment.
Star Scrappers: Cave-In is a nice above-average card game, which is mainly about collecting sets and points. But players have intriguing features at their disposal, including a very important attack on the enemy base. Star Scrappers: Cave-In is fun, that will not surprise in any way, but on the other hand, you will not regret buying it.
Designer
Filip Miłuński, Jan Zalewski
Artist
Mateusz "Draegg" Stanisławski, Łukasz Witusiński
Publisher
FoxGames, Hexy Studio
Year Published
2018
# of Players
2 - 4
User Suggested # of Players
Best with 4+ players
Recommended with 2, 3 players
(5 voters)
Playing Time
75
Mfg Suggested Ages
12 and up
User Suggested Ages
10 and up
(3 voters)
Language Dependence
Extensive use of text - massive conversion needed to be playable
(1 voters)
Category
Card Game, Science Fiction
Mechanic
Deck, Bag, and Pool Building, Hand Management, Modular Board, Open Drafting, Set Collection, Take That
Expansion
Star Scrappers: Cave-in – Legendary Mercenaries
Family
Crowdfunding: Kickstarter
Primary Name
Star Scrappers: Cave-in
Alternate Names
Łowcy Kryształów
Infos courtesy of boardgamegeek.com. More Infos.
Review: Star Scrappers Cave-In – collectors of space junk
Final word
Star Scrappers: Cave-In is a game, that will get your attention, if you like science fiction and rivalry between players. Players have a chance to steal cards of mercenaries, who make up their base after playing. This can be a good tactic and there is also space for planning. The range of available valuable rocks is public and ultimately constitutes main way to get points. You need mercenaries to ge them. There is more ways to victory, though the game ultimately lasts only for sixty minutes. Star Scrappers: Cave-In is a fun card game.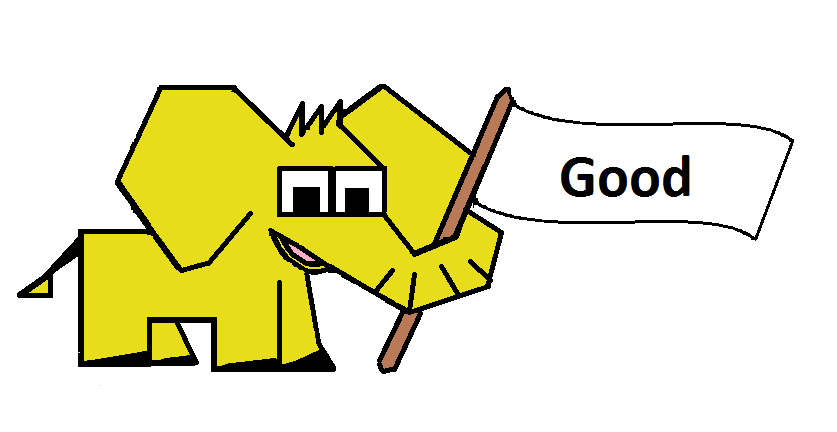 Pros
sci-fi theme
attacking opponent bases
multiple ways to collect points
reasonable playing time
tactical options
solid variability
Cons
occasional loss of atmosphere
undetectable end of the game