Stars want to go back to the sky. No one knows, how they fell on the ground. Maybe the wind blowing there was too strong, jealous Moon has pushed them off or they just wanted to go for a walk in the day and did not find their way back up. This is not important at all. All that matters is that they need your help getting on the sky.
This is exactly what Star Plus card game is about. It was created by Park Tae Woo and enriched by illustrations created by Vincent GB Kim. The game then was finished in production of Korea Boardgames in 2017.
Small box will show us the sky full of stars and its contents will take us on a pilgrimage with a dozen of constellations. Cards are numbered from nine down to minus three. Each value has multiple copies, including two Zeus cards. All these cards are shuffled by players together and each participant gets nine cards in his hand. The rest then creates a common deck in the center of the table.
In their turn, players must use a combination of cards from their hand to create a target total. Its set to the value of one at the beginning of the game. Player can either throw away a card with a one in the upper left corner or a set of cards, whose sum equals to that result (remember that there are cards less than zero). If a player is not able to reach this sum, then he must take new card from the drawing package.
However, once someone succeeds, target amount will be increase by one. As a result, players progressively perform numerical tasks one after another until their reach value of twelve. After completing it, everything gets lower back to number one and the whole effort is repeated.
There is no limit to the number of cards played to get to target. With higher digits as goal, this is often the only way player does not need to add a new card in his hand. However, if a player uses three or more cards to reach the sum, they create a black hole. And it starts sucking the cards of others in. All rivals must because of it use at least three cards to reach their current goal. This may not be easy at all (really a lot harder), so it quickly happens, that someone does not have the right combination to do it. There comes an unpleasant punishment for this player – he has to draw four new cards from the deck. From then on everything is back to the basic rules.
Task of the players is to get rid of all cards in their hand. Once someone has managed to win a round, its still not enough. Instead, everyone else adds cards still in his hand (regardless of their value) and this number marks on paper as penalty points. Game is played for three rounds, each until card stock is depleted. Winner is then the one with the least penalties.
Star Plus is a simple card game, in which you try to get rid of all the cards in your hand by combining them correctly. Players need a good eye and ability to count quickly. But the game catches your attention mainly because of its theme of stars. These are only for decoration, even if a black hole enters the game from time to time. Its still fun theme, nonetheless.
Basically everything is the same as we already know in other card games. Players simply create sets of cards in one way or another (this time focusing on their sum) and put them in front of each other. But while they can not influence the initial distribution, combinations and success can already be controlled. Sometimes it is better to give up the turn, draw a card and have the right stock of numbers to move on the next move. But remember – every draw gets you further from reaching your objective!
Players are trying to get rid of the cards as quickly as possible, so it's always better to use more cards and not just one with a specific number. However, when creating higher values, one must think of the possibility of a black hole. Such an element can stir the situation a lot. If a player has well-prepared cards in hand, he can very well force his opponents to draw four cards. This usually eliminates such a player from the fight for victory in the round.
Match is even more interesting thanks to special rules for some cards. Zeus players will be able to skip the move without any penalty. Effects also come with sevens, eights and nines, that allow you to steal cards from a scoring pile of player on your left or right! Nine then turns the playing order.
Thanks to this, choice of cards is quite important and players have a solid control over the development of the game. But they must be good with numbers. And here is the moment when the box is offered to children regarding to its suitability. They can play from seven years of age up, who can handle counting to number twelve. The more opponents, the more the situation varies with every move you get. The game is better in around five participants, although it can handle up to eight players at a time. And over three rounds, whole battle will fit within twenty minutes.
Star Plus is a smart card game that uses classic card-discarding mechanism in a very new way. It succeeded in surprising us. Even though it does not have a link to a theme or does not offer some real drama, everything works very well and forms a sodly, family and children play. If you come across Star Plus, you should definitely try it out as a pleasurable fun game.
Designer
Park Tae Woo
Artist
G B Kim, Vincent Kim
Publisher
Korea Boardgames Co., Ltd.
Year Published
2017
# of Players
2 - 6
User Suggested # of Players
Best with 3 players
Recommended with 2, 3, 4 players
(3 voters)
Playing Time
0
Mfg Suggested Ages
7 and up
User Suggested Ages
8 and up
(1 voters)
Language Dependence
No necessary in-game text
(2 voters)
Category
Card Game
Primary Name
Star Plus
Infos courtesy of boardgamegeek.com. More Infos.
Review: Star Plus – fallen shiny things
Final word
Star Plus is a great breakthrough in the category of fast card games. Players have each set of numbered cards of star signs and try to use them. To do this, they always need to add values and reach a result, that is predetermined and their target number is incrementally increasing. Game is random due to dealing (and drawing) cards, but part of it all has players under control because of their ability to choose cards. Star Plus is really good especially in lower numbers and with younger players.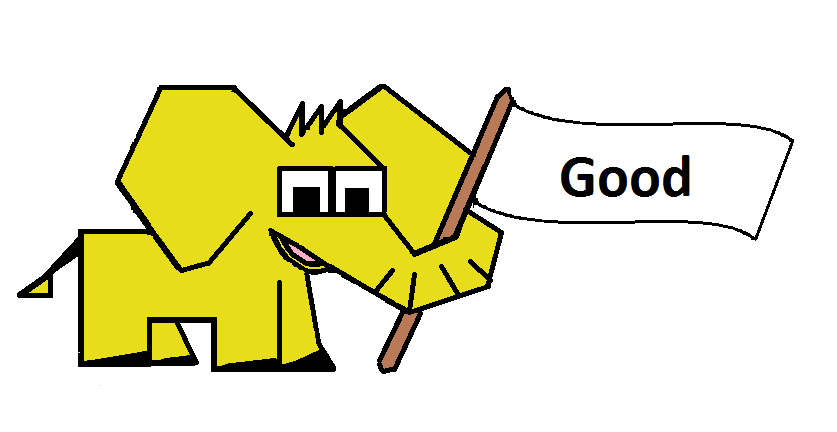 Pros
black hole rule
suitable for children (trains counts)
fast game time
more rounds equals at least a bit of coincidence
tactical playing cards and skipping turns
Cons
randomly drawing cards