I do not even bring a snack, a phone or a pocketbook to school anymore. Standa and his companions have always taken or broken everything. Those bullies. And when I happen to have nothing at all, he was there to at least throwing mud on me or trip my legs. But now I have a quiet week, because a hole appeared in the garden and a monster pops up every day. And because the tyrants always go for the biggest whiz, they always fight with each other.
All players who make the Squirmish card game new addition to their collection will also be struggling in the fight. The novel game was prepared by designer Steven Stwalley, who also created illustrations. The whole creation was introduced by Gamewright company and they safely managed to close all the creatures inside the box at the end of 2018.
Inside the green box, it's a true battle. In fact, this is already the case with a green box lid, where we can see strange creatures on a fighting pile. And inside it will continue as the player picks up a deck of cards and shuffles it. They must still tear apart the creatures, that keep jumping constantly. From the complete package, they deal out six cards to each participant and he also receives one dice. A heap of wound tokens with eyes is placed near.
At the beginning of the game, everyone will draw one card and put it down in front of him. Once all players have made their choice, all uncover their warrior and gradually placed them in order of number of lives (printed in the upper left corner) to the center of the table. Player rotates the card from his point of view, so that it can be easily be identified later, which creature belongs to whom. That's how the general battle will begin.
But then it's time for the first regular round, in which players will rotate gradually and get the chance to attack at the beginning of every round. Fighting strength comes in play, as is described in the table in the upper-right corner of each creature. The player chooses one of his fighters and attacks his neighbor in any direction. The fight itself will be carried out with the help of a dice, the result of which will determine the power of the hit. These points of injury are marked by the owner and wound tokens are placed on the affected card.
After a fight, the player can once again play another monster at any space in the neighborhood of at least one card to extend the battlefield. Instead, he can change the position of one of his creatures with his neighbor. In the end, player draws a new card, but he may never exceed the number of five cards in his hand.
Usually, two special abilities of each creature come hand in the battles, but sometimes the skills can also be used in other situations. One (the one on the left below the picture) is group skill and can be activated only if there are more cards in the game from the clan of this monster (no matter who owns them).
All players alternate like this, their monsters enter the game and are discarded from it, when the number of injuries equals a number of lives. The one who made the creature run away gets that card for himself as a trophy. And once one of the players gets his third trophy, the battle ends with his victory.
Squirmish is an elegant card game, in which everyone struggles with everyone else and can use a variety of crazy skills. It is the humor and lightness, that is the most striking, and brings the most points for this game, because it really succeeds.
Simplicity is also associated with the emphasis on the use of dice in combat. These determine the number of injuries (or healing). But in terms of tactics there are many other options, because some cards can defend themselves.
After a number of games, we can rightly say that this game is a huge surprise for us. From all sides, it's a gameplay that can not be explained by individual parts. It has been done so well that you simply enjoy the game. And it does not matter if the game is random or chaotic. This is mainly due to a number of capabilities.
All this is the most striking with a higher number of players, at least three, and preferably a maximum of four. Higher numbers tend to stretch the gameplay, because with maneuvers and constant attacks, it's not easy to get three scalps of competing monsters. But even if it takes an hour, you still will not regret having started it. On the other hand, its slightly weaker in two players.
The process is often surprisingly tactical when players try to play their cards at the right moment and combine them into possible groups. To do this, add fun names like Quazscotch or Excitopup. Only the one who shoots the last blow can be awarded the prize for defeating monster. To do this, be careful not to offer your opponent a free point.
Rules are simple at first glance, but a great deal of specific skills make your head a little tangled. In addition, they are completely in English, which can be a bigger problem for local players. Players always determine the enemies with which their monsters will compete. This is largely a positional fight, though monsters can move later, at the expense of unloading new cards.
Each card is unique, it has its own effects and assault capabilities, which means that the number of seventy monsters means high variability. You never know who will fight for you in this game. To improve this even further, you can add a second variation of gameplay in rules that takes a little planning and adds even more surprises.
From a viewpoint of clarity, everything is greatly solved by rotation of cards that works well. Players have no doubt which card belongs to whom. Definitely better than branding them or even remembering who played which card.
Other ingredients are definitely added to the experience mix. The first one is a completely crafted graphic processing that is as crazy as the game. And that's what some abilities or injury tokens do. But the author is not afraid to experiment, and the player gets the bonus point of injury, if they scream as their characters before the attack.
Squirmish is a wonderful crazy card game you will want to play all the time. This is because its full of action from start to finish and players are constantly involved in the battle. Add a great graphic design and you get a delicacy that will become a favorite of all. Squirmish reminds us of the extremely successful Munchkin. And we hope, that it will get similarly excellent attention of all the players.
Infos courtesy of boardgamegeek.com. More Infos.
Review: Squirmish – monsters vs. tyrants
Final word
Squirmish is a card game, that unfortunately has been successful in avoiding the spotlight. And it's really a great shame, because its gameplay is amazing and it confuses players with their crazy progress easily for three-quarters of an hour. No one is complaining about chance influence, because it comes as a direct expectation in here. The uniqueness of the monsters themselves, lots of their abilities and chances to attack every turn are moments, that made Squirmish an instant classic for us.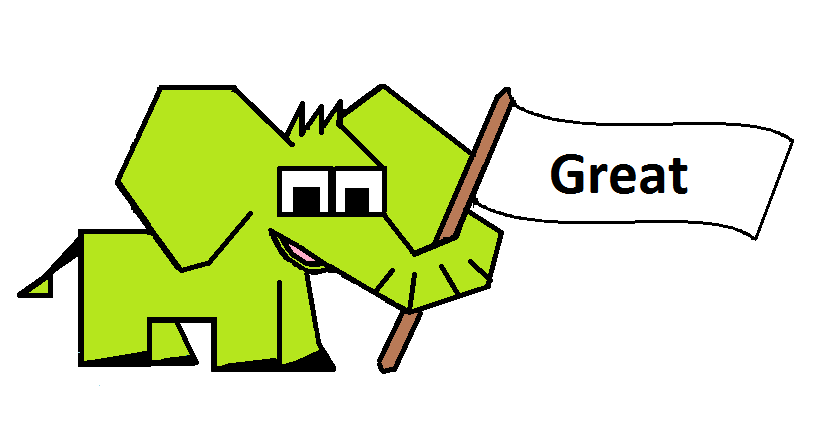 Pros
crazy graphics
crazy gameplay
crazy battles
monster variability
fight chants
unrestrained entertainment
Cons
this style of play may not be for everyone