Our piece of land was a paradise. We have guarded it for many centuries. We are the spirits of the world. We lived in harmony with inhabitants, they respected us, worshiped and occasionally brought some sacrifice. But it all changed as soon as first rowing boat landed on the shore. The inhabitants of the island welcomed them very kindly, but the strangers did not come to make friends. They began to take their wives and destroy the houses. They want the island for themselves! It's time to showcase our strength and strike back!
We are invited  to defend the world challenged by destructive colonizers by designer R. Eric Reuss in his Spirit Island game published under logo of Greater Than Games (team behind Sentinels of the Multiverse). A large group of authors took care of the illustration.
Square box is very colorful and many spirits are visible on its lid. Players will transfporm into their skin. Of course, they will need to create an island, on which the entire adventure will take place. Its size depends on the number of players and irregular pieces (divided by the terrain into areas) are joined by players into one shape. In every area, players will place tokens of raiders, locals and blight, that attacking people spread around the island.
Next to this, players need to place a place of raiders with a position for fear tokens, whose number depends on the number of defenders (four per player). Cards of fear, blight and horror also have their place on this board. On the table, there will still be decks of smaller and bigger decks of shuffled cards and prepared piles of other tokens and pieces. Individual participants get their game boards, choose color, get spirit presence chips, and take four cards of divine power into their hands. Each participant chooses one of the islands parts and fills it with his presence as instructed.
Before the players get to first activity in the game, raiders gain an advantage and can attack one of the areas for the first time. To do this, defenders have to reveal card from the attacker deck and follow its rules. In this game, players have the task of working together. Each round is divided into several phases, that start with players support. They get the chance to gain energy, increase their presence on the map and prepare cards in hand for playing (= by paying energy).
Then it's time to use actions available to players, whether on cards or abilities of their boards. The main effect is sowing fear into the hearts of the attackers with the help of the destruction of their buildings and characters themselves. When fear amount reaches a certain limit, players can reveal the Terror Card and use some help to scare raiders. But players can also move elements on the map into neighboring areas or prevent them from being attacked.
However, this goes only for effects, that are labeled as fast. Once they are evaluated, then raiders get a chance to act. Their new revealed card determines, which territory will be affected by their devastating appetite. All it takes is only for some figurines of enemies to be present there. They can destroy figures of the local Dahans, but also expand new blight tokens. But they also spread to neighboring fields, once there are two tokens, players must assign one to the next territory. At the same time, it all also reduces the influence of spirits in the given place. Then attackers spread and build new towns and villages, further deflecting the influence of spirits and preparing field of control for the next round.
Players are given the chance to answer to this with the help of slow actions again from their cards and boards. After that, the time passes, which is also final phase of each round. As the raiders are increasingly aware of unwilling forces on the island, the winning conditions change. Whenever players are able to meet those currently valid, they can celebrate victory. The same applies, if they ever get rid of all enemy figures on the islands. If, on the contrary, spirits lose their influence, there will be too many blights scattered on their homeland or the time will run out, everyone as a team can also lose the match.
Spirit Island is surprisingly complex and demanding game. This is a co-operative activity, in which there is always so much happening, that you can never have complete control over it. That's why you can love it or hate it.
The huge weapon of this game is replayability. The game offers several variants, including not only the free game described, but also scenarios. They move the experience even a bit further. In addition, there is a large variability of enemies and cards in the box, which is very important for the overall impression. There are a total of nine spirits (gods), that are completely different and you will use only small portion every game.
So where are the problems? You will encounter them mainly at the beginning, after opening the box. It's not easy to learn, how to play Spirit Island. The rules are unnaturally structured and the things you have to absorb are quite numerous. On the other hand, once you try everything and learn it, the game makes sense and there is no need to refer to the manual so often.
The game is really not easy, and if you do not like losing, then you will not find comfort in this box. You can increase the severity gradually. Planning is an essential element of the game, and it is not possible to make decisions at any given time based on known situations. You have to assume, expect and prepare for the worst. Because it's coming.
And here comes the golden nail of the box and that's the theme. The feeling, that you are defending the island from raiders and still take on the role of the invisible spirits, is simply amazing. Thanks to this, the atmosphere of the whole match is really working. Hand in hand with it comes also excellent colorful processing, that really does the job. Expect, of course, a longer game time, that reaches two hours.
In terms of the number of players, we must definitely point out, that this time the higher number does not mean a better experience. Ideal is a two player game, where they can talk, plan and do feel they are making influence on the game. This is missing completely, if you play Spirit Island in one. And even a solitary variant is possible and works really great, if you are in for these reclusive challenges. This game is intended for this type of play.
Spirit Island is not like other cooperative games you know. It offers an absolutely unique experience, that you will always talk about for a long time. Because of the difficulty and game time, it probably will not get to your table every day, but the more you'll be excited about getting to play it again. Spirit Island deserves the attention of all fans of collaborative games, because its simply stunning.
Designer
R. Eric Reuss
Artist
Jason Behnke, Loïc Berger, Loïc Billiau, Kat G Birmelin, Cari Corene, Lucas Durham, Rocky Hammer, Sydni Kruger, Nolan Nasser, Jorge Ramos, Adam Rebottaro, Moro Rogers, Graham Sternberg, Shane Tyree, Joshua Wright (I)
Publisher
Greater Than Games, LLC, Ace Studios, Arrakis Games, BoardM Factory, Engames, Fabled Nexus, Fox in the Box, Gém Klub Kft., Ghenos Games, Hobby World, Intrafin Games, Lacerta, One Moment Games, Pegasus Spiele, REXhry, Siam Board Games
Year Published
2017
# of Players
1 - 4
User Suggested # of Players
Best with 4+ players
Recommended with 1, 2, 3, 4 players
(1335 voters)
Playing Time
120
Mfg Suggested Ages
13 and up
User Suggested Ages
14 and up
(219 voters)
Language Dependence
Extensive use of text - massive conversion needed to be playable
(67 voters)
Category
Fantasy, Fighting, Mythology, Territory Building
Mechanic
Action Retrieval, Area Majority / Influence, Automatic Resource Growth, Campaign / Battle Card Driven, Cooperative Game, Hand Management, Modular Board, Set Collection, Simultaneous Action Selection, Solo / Solitaire Game, Variable Player Powers, Variable Set-up
Expansion
Spirit Island: Branch & Claw, Spirit Island: Champions of the Dahan Token Pack, Spirit Island: Expansion Playmat, Spirit Island: Feather & Flame, Spirit Island: Finder unsichtbarer Wege, Spirit Island: Jagged Earth, Spirit Island: Nature Incarnate, Spirit Island: Promo Pack 1, Spirit Island: Promo Pack 2, Spirit Island: Seele des Flächenbrands, Spirit Island: Sturzregen durchnässt die Welt, Spirit Island: Unter der Insel schlummernde Schlange
Family
Components: Control Boards, Components: Map (Continental / National scale), Components: Miniatures, Components: Wooden pieces & boards, Crowdfunding: Kickstarter, Game: Spirit Island, Players: Games with Solitaire Rules, Theme: Colonial
Primary Name
Spirit Island
Alternate Names
Duchové ostrova, Szellemek Szigete, Остров духов, เกาะภูติพิทักษ์, スピリット・アイランド, 灵迹岛, 정령섬
Infos courtesy of boardgamegeek.com. More Infos.
Review: Spirit Island – spirits against people
Final word
Spirit Island is a game, that has redefined the genre of cooperative stories for us. It offers an atmospheric, but totally strategic and planned view of the lost island somewhere in the sea. It welcomes us to a place, that lived in peace until "civilized" people got there. Now spirits fight for natives. Thanks to this, it is not a problem to have fun in this extremely variable and very difficult game. Players are also losing often, just as it belongs to this genre. The main winner will always be the participants, because they will take great experiences. In spite of more demanding rules, we must really recommend Spirit Island to anyone who likes to work together.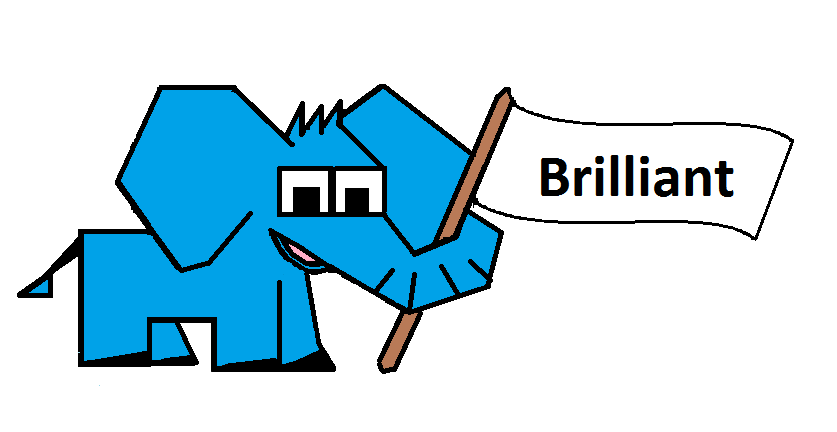 Pros
great theme
great variability
playable solo
great experience (even if you lose)
you can really plan
difficulty
Cons
rules are more difficult to learn