Whenever I go to sleep at night, it is still light out. In the morning, when I open my eyes, darkness has already disappeared. I heard about it only from a comet, that flew around. I know that my journey begins each day in the east, but I desire to look the other way. Peek over the edge of the western part and see how darkness looks like. The absence of light. My eyes accustomed to the billions of years of vibrant colors would finally be able to relax..
Fortunately, there are still things, that keep me here. I should not run away. Among them are three bunnies, who are sitting each morning in the exact same spot on Earth, waiting until I peek out at them from behind a nearby hill. Then they hop happily back towards their worries and let me dream of dark night once again.
The sun and the moon are two friends, who meet in the sky all the time, but usually we see only one of them. This is used in the card game creation by author Jacques Zeimet (GeistesBlitz) and created a relaxation called Sonne und Mond. It happened in 2012 under flag of the company Drei Hasen in der Abendsonne, who brought us already reviewed Ciao Ciao (review) and Pelican Bay (review). This time graphics is work of Johann Rüttinger.
Sonne und Mond is hiding in a square box of classic proportions, which is used for many card games. It provides a little more space inside, which is obviously not exploited, but it does look better, than a regular small card box. The whole package is submerged into orange and yellow colors, that are intertwined by black butterflies.
When it opens, we find inside only rulebook in four languages and interesting tall cards. Half of them is yellow and represents sunrise, while the second half is light blue and puts us before the show of a peeking moon. Somewhere in the middle between them, are eclipse cards, that are dark orange, but also dark blue. It's the only time, when you can see the moon and the sun in the sky together in a perfect union. Each set of cards (light and dark) is numbered from one to 29.
It is immediately clear, that these all these 68 cards will play important role. At the beginning of each game, you should find a comfortable place, where you can see the countryside. Then shuffle all the cards properly and put them as a pile in the center of the table. From there, each of the opponents takes five cards into his hand.
Players take turns and always play one card from their hand on the table or in front of one of the opponents. They can not give up and always have to play one card. Each rival has two sets of cards in front of him at the same time – one solar and one lunar. With the cards and their numbers, everybody is trying to create a gradually increasing series of numbers, which may not follow exactly (you can easily put a ten next to a five). But it's not possible to play new card between two already connected cards in the future rounds, so players have to be careful, which numbers they use to build their line.
The worst thing, that can happen in this game, is that you do not have a card in your hand, you could play. You always have to work with, what you have available and combine cards well. If you play a card, that has a picture of animal (bird or butterfly), you can immediately play next number from hand and attach it to the series. If the animal is last card you have in your hand, you can draw a further five cards and continue the game.
Sooner or later, you will probably in the course of the game get into a situation, that you have no suitable card for playing (but beware, you can also attach cards the opponent's formations!). Then your sun and moon rows become locked. You will lose not only cards in hand, but also both series on the table. You have to move them whole to discard pile.
Conversely, when you have managed to create a line of five or more cards side by side (not exactly a straight), you can instantly score them (by moving them to score pile). But sometimes, you can not score sunrise, because is is interrupted by eclipse card. This one serves as a temporary joker, but its not possible to complete series with the eclipse. Fortunately enough, when you have five uninterrupted cards in succession, you can move them to safety.
But back to eclipse cards, that can be played on top of any already placed card. This way, you can not only interrupt opponent's line, but also respond to the fact, that you got new, better, values into your hand. Eclipses have great importance and can both help or hurt opponents. They can also be covered with apropriate card later.
For success of players are very important symbols of animals on the cards. Their strength is not only in allowing you to play another card from your hand. Much more important is the fact, that they allow you to draw new five cards without losing your creation!
Game ends, when drawing deck runs out of cards. All finish playing last round and it's time to sum up gathered victory points. Each evaluated card rewards you with one point. But in the end, it is also important not to have too much cards played out in front of yourself, as they add negative points to your score. Winner is the player, who scored the most points in total.
Sonne und Mond almost transcends beauty of true dawn with its look. Beautiful illustrations and silhouettes of plants and animals give the game a truly unique look. But far more important is the actual gaming experience, which is also definitely worth it.
Essential is ability to play cards not only in front of yourself, but also to your rivals. Game is becoming very conflicting. You can play series of high number to your enemy, and thus prepare a lot of work for him. Any such move can be tricky to fix, but at least there are cards of eclipse. It just takes time, that you could otherwise devote to point collection elsewhere.
A simple game principle attracts players of all ages. It will delight children and parents, players and non-players. You explain everything easily in a few minutes. In addition, card connect to each other nicely, so make sure you bring a nice color picture to the table.
You always must know, how to work with cards you are dealt. You need correct timing to play each of them, so that you can draw new ones. In addition, animals will bring you extra turns. This way, you can get a head start on your opponent. Usage of these bonuses ultimately influences the game outcome, but you can also do much damage by using attacks on others.
Individual matches do not last too long, which is essential element of card games. If you play with two or rapidly-minded players, it can be a struggle to complete in twenty minutes. But even with more rivals, time is not very different and rarely exceeds half an hour.
Player numbers differ mainly in experience. With more contestants, you basically have no chance to block yourself to throw your cards away. There is always some place, where to attach your cards, because three opponents have a total of six lines in front of them. That is why at Sonne und Mond is definitely best game in two.
Rules also offer interesting team play, which each member of team composing only one row of a sun / moon pair. Playing cards for others is preserved, so the cooperation is very important here and players must communicate well with each other. This is definitely a fun and interesting variation, which returns gameplay to sophistication duel even with four.
Sonne und Mond proves, that looks are not everything, but is the basic building block of success. Nice looking thin card support experience for an otherwise simple card game. Its a light entertainment you would expect from it, yet it will also provide a great chance to have fun. Sonne und Mond could be just another card game, but it offers an experience, that certainly exceeds this designation.
Designer
Johann Rüttinger, Jacques Zeimet
Artist
Johann Rüttinger
Publisher
Drei Hasen in der Abendsonne, AURUM, Inc., Filosofia Éditions, Granna, Jolly Thinkers, Z-Man Games
Year Published
2012
# of Players
2 - 4
User Suggested # of Players
Best with 4 players
Recommended with 2, 3, 4 players
(18 voters)
Playing Time
20
Mfg Suggested Ages
8 and up
User Suggested Ages
5 and up
(3 voters)
Language Dependence
No necessary in-game text
(5 voters)
Category
Animals, Card Game
Mechanic
Hand Management, Set Collection, Team-Based Game
Family
Series: Deluxe card game (Z-Man / Filosofia)
Primary Name
Sky Tango
Alternate Names
Sonne und Mond, Słońce i księżyc, 日與夜, 솔라 앤 루나 이클립스
Infos courtesy of boardgamegeek.com. More Infos.
Review: Sonne und Mond – when the sun sets and the moon rises
Final word
Sonne und Mond is elegant and simple card game, that actually tells story about playing numerical series. But it managed to pack this simplicism into such a nice coat and added playing cards for your opponents, that the game eventually feels very good. It is pleasant entertainment, which is inexpensive and open to all players, regardless of their experience. Only with three, it does not offer such options, as with duel or four-player team game. Sonne und Mond finally wins player hearts especially with beautiful graphics, which looks gorgeous at each and every table.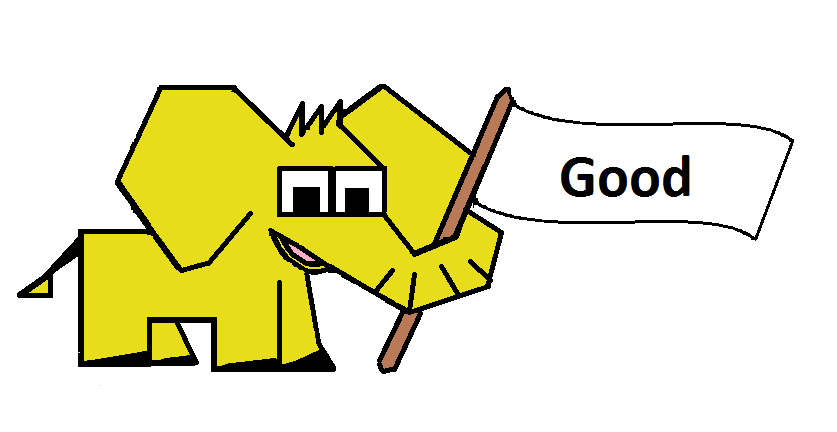 Pros
gorgeous graphics
option to play cards and rivals
eclipse cards
nice and simple mechanism
fun for players of all faiths
Cons
its not it with three