Sonic had always been a little pretentious. He was got used to being first and I mostly crossed the line second. But today, I will show him my red back! I've got it all planned! It's very simple: as soon as the race starts, I will go to the nearest acceleration space and I won't let go of the victory in my sight!
There are plenty of racing games out there. They tell stories of formula, horses, turtles and rabbits. But none have introduced us into the world of one of the most popular series of digital games. Today, Sonic the Hedgehog comes to our tables with subtitle Crash Course. And we get to join him on the start. Behind the game design stands Sean McDonald and Kris Aubin did graphics. The whole game was produced by IDW Games, licensed by SEGA and is in the European distribution of Esdevium Games.
There is complete set of four racing representatives on the lid and box comes with a window, which allows us to look into the world of beautiful miniatures. These are, of course, the first steps your path will lead, when you open the lid. The main thing is the square tiles of the race track, between which there are two starting ones. They can be identified by the asterisk symbol, which players use to connect them and place these two tiles on the table.
Everyone then chooses one character to race with. He gets not only a miniature, but also a portrait card with a place for two injuries and a list of special skills. The figures are then placed on the starting line of the first tile. Players will also prepare all the tokens (birds, bombs, springs, extra lives and more) and of course the route itself. They shuffle all racing tiles into two piles, so that two random parts of the curcuite are always visible to choose from and connect.
At the start of every turn, the players and their heroes must shake off any possible previous turn injuries. Therefore, if a character is wearing an injury token, he must sacrifice one of three action points to heal himself.
Only the remaining actions points – ideally three – can then be divided between movement and the draw of bonus items. In doing so, the figure can always only move forward or diagonally, but it must always move forward.
Current finish line is always located at the end of the currently discovered map. But in most cases, the race does not end there. As a result of the movement, runner might leave the visible route. But instead of raising his hands in victory, the player has to select one of the two visible tiles in the stack and attach it with any rotation. Like this, the track is constantly being extended.
Above all, competitors can push each other on the track, which can create a number of unexpected situations. And because there are different elements, traps, or jumps on many tiles, a lot of surprises can be seen even outside the player's turn. Two sprinters can never stand on one square. As a result of traps or items in the hands of the opponents, some damage can be expected, which will make their next move significantly more difficult.
As a result of some moments, players can gain a second life. This will allow them to avoid one future injury. More important, however, are the birds, that can be collected with some skills on the way. This is the only chance to finally find a true finish line. It will appear, when one of the players accumulates the prescribed number of birds. The goal of the player is then only to finish the goal on the currently exposed tiles to become winner. But this could be done by anyone, who has the target amount of birds, so the winner is not clear.
Sonic the Hedgehog is a racing game, that has the goal of transforming the speed and endlessness of race tracks into a desktop shape. This would not work with the classic circuit, so the author came up with a great idea of the ever-extending track. The constant revelation of the new parts simulates feeling of the constantly passing landscape wonderfully.
In such game, there also have to be some power-ups,  that belong to every crazy racing game. Enhancements and items offer interesting possibilities and twists as there are traps between them. And by using those, players interact with each other and try to gain some edge. But more important is the inconspicuous pushing, that you can plan well and lead your opponent into sharp spikes.
Injuries are done also well. It can be seen, that even here, the author kept in mind, how similar racing games work on consoles. Even here, the shooting of the rider will only result in him slowing down and the others will run away. At the same time, however, he will gain a favorable position for a backup attack. Every bad situation has always some positive effect.
There are a number of elements on the track, that can help players. There are jumpers to jump any number of obstacles in line or accelerators, that will fire racer two more squares forward. In addition, shortcuts are also included! And that's a thing you can use to connect tiles very smartly and avoid curves. By connecting the plates well, it is possible to cross the previouse track again.
Obviously, the game is very simple, so that even children, who are just making their first school attendance, are able to play it. And this is essential for such fairytale racing game. Two players can be involved in sprinting as well as four players. And it is clear, that the more runners there is on the track, the more fun it will be. But in two, a special variant is recommended here, where both players can compete with two racers. This is interesting as pushing now creates different layer. In doing so, running on a seemingly endless track will take place over half an hour, which is an ideal value.
From a processing point of view, it is a bit double-edged. At the same time, it also depends on the point of view. No one will doubt, that miniatures are just wonderful. Disputes will take place mainly in the graphics of tracks, which is purely green grass with several elements. But it also beautifully tunes the theme of Sonic.
Sonic the Hedgehog: Crash Course is perhaps the best racing game, we have played in the last year. This is mainly due to its dynamics and accessibility, and you will explain it to new players within minutes. And then everyone can focus on the race. Sonic the Hedgehog: Crash Course is pure racing fun!
Designer
Sean Dallas McDonald
Artist
Kris Aubin
Publisher
IDW Games
Year Published
2018
# of Players
2 - 4
User Suggested # of Players
Best with 4+ players
Recommended with 2, 3, 4 players
(6 voters)
Playing Time
45
Mfg Suggested Ages
8 and up
User Suggested Ages
8 and up
(2 voters)
Category
Animals, Miniatures, Racing, Video Game Theme
Mechanic
Action Points, Grid Movement, Modular Board, Network and Route Building, Take That, Tile Placement, Variable Player Powers
Family
Animals: Foxes, Animals: Hedgehogs / Porcupines, Video Game Theme: SEGA, Video Game Theme: Sonic the Hedgehog
Primary Name
Sonic the Hedgehog: Crash Course
Infos courtesy of boardgamegeek.com. More Infos.
Review: Sonic the Hedgehog Crash Course – blue express on your table
Final word
Sonic the Hedgehog: Crash Course is a lightweight racing game, that can't be easily criticized. Indeed, it does exactly, what it set out to do and what you would expect from the theme. There are also some interesting surprises for the players, including the constant revelation of new tiles and the seemingly infinite track. But there are lots of interesting elements in the game, that players can do, which is not so common in racing games. Sonic the Hedgehog: Crash Course is with these design choices great racing fun for less demanding players, who are not looking for tactics, but prefer lightness and dynamism.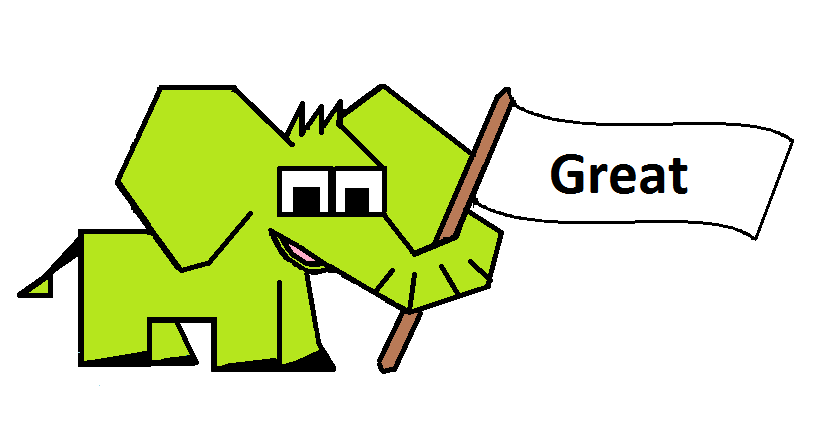 Pros
endless track
shortcuts
game speed
the ability to attack opponents
pushing between players
great slowdown mechanism (injury)
beautiful figurines
accessibility for all