It seems, that we will have one more corner kick before the end of the match. The defender got the ball, but he stopped it only to cross a goal line. Our team still has hope. Just one touch of football boot or one header and victory will be ours. Even a goalkeeper rushes towards the penalty area in this last moments of the match. There is nothing to lose. And here it comes, ball slowly falls into near the cage, Koller is the highest in the air and.. Its a GOAL! Yes, ladies and gentleman, we will be members of World Championships after all!
Its probably not the most suitable moment to mention name of this sport in our country. Czech team showed horrible performance in qualifying for the World Cup 2014. And yet, there are two football games, which showed on our table almost at the same time (the second one is To je fotbal / This is football). Almost a malicious move from publishers. And in a way, we were glad, they arrived. Maybe it's because we all want to have a chance to undo mistakes of coaches and players, and get at least a small victory with our name on it.
Today, we will be talking about a game coming from Finland, which is not common football ground, at least from our point of view. And yet Martti Ojalainen and Jarmo Kuitunen have chosen this sport as a source of inspiration for their game instead of hockey. With the release of the game a Gamina company under license of the company Soccero Ltd.
The game is hidden in a box, that will easily bring you to believe, its main focus is football. The box is not completely extra large, but you believe, you are looking from a goalie point of view. We are behind the goalkeeper in the picture on the lid, who just caught attacker's shot in a red jersey numbered ten.
Much more experience is waiting for us, after we first lift the lid. We find here rules made in unusual narrow and high format in the first place. Between languages, there is of course main English and Czech is missing. Beneath them, there is a solid green game board representing the lawn measuring thirteen times eighteen squares. All the important areas are marked here with white lines – center circle, penalty area and a goalie area.
Most important, however, are things lying on the floor below. There are twenty-two miniatures of footballers. At the moment, they have their eyes closed and are likely to be in an artificial sleep. Their true ability to wake up is delayed to the moment, when they are standing on the green playing surface. Two dozen of them are in exactly the same pose and appearance, just split in half by the color of jersey (red+white and black+white). Only goalkeepers have a little more hunched posture and gloves on their hands.
Next to them, you will find compartments with hourglass, six dice (two white and two red both with classical pips, but also special green with arrows) and what pleases us most – a plastic net. Green dice shows the three possible directions of flight of the ball – straight, with rotation and through the air. Overall, it is clear, that you get fairly rich sports equipment for the money.
It is not surprising, that at the beginning of the game, you must take both goals and put them into position on the field preparing a playground. Each player chooses a side (color) and together throw a coin or use other random way to find out, who will have kick-off in the first half of the match.
The winner of this shoot-off deploys his athletes first. Two of them must begin withing a center circle, everyone else (except the goalkeeper, who belongs to the penalty area) can stand anywhere you like. But there must always be a gap of at least one square between your players. Then another player can react to your distribution with his players also without limitations. Only he can not block the kick off from the middle. Otherwise, he has a free hand in the disposition of his players.
Right at the beginning of the turn, a coach must specify, if he wants to move with players or kick the ball. This decision is irreversible, because it determines the dice, which will be rolled. In the case of a simple movement (even with a ball on your boot), you roll only one die in your color (red or white) and the number of dots means one or more spaces you can move. Each dot on the dice represents one step and it can be done even diagonally, which makes the game really dynamic.
He must go around other players, who are standing. With the exception of situation, where he runs toward opposing player holding the ball. In such a situation, an attempt to obtain a football can be made, but only if you rolled the exact number corresponding to the distance between the two football players on your dice. It is also the only time, when footballers spend another minute in the same field together. Other coach (owner of the defending footballer) must move away with his player and can not immediately get the ball back.
With the ball in your possession, you can not on the board only for one round. Then its time to pass it somewhere else. For this purpose, you have a red dot on the twelvesided ball. After you dribble, you must turn the ball so the red dot is visible. This markes you already moved with it and makes it clear, that you have to pass it to another player or kick it away in the next turn.
When you decide to start to kick the ball, you roll one more dice – that green one. This will determine the style, how the ball can be kicked: straight ahead, with rotation or through the air. Only in the last case, the ball can fly through positions of other football players, without being caught. Common pass stops right away, when it reaches the first player in its trajectory.
But the most important thing will come only, when you get closer to the opponent's gate. To attempted to score a goal, you must still report shooting at the beginning of your turn. And only then roll the apropriate dice (two again), because otherwise you could decide on outcome of your roll, which would be unfair. Your shot is otherwise governed by standard rules for kicking, so again you have a choice of three types of attempts. Goalkeeper may stop ball in its path only, when it goes directly towrds him or passes through one of two adjacent squares. In this case, success of the the catch is decided by dice (only 5 or 6 means, that the ball is caught).
When the shot is strong enough and well placed, you can celebrate a goal. During the game, you can not leave your player behind enemy backs, because even in the base game, offside rule applies. We will not explain offside here, as it presents difficulties to many football virgins. Game is played in two halves of pre-arranged length. After that time passes by, it may be clear, who won. In case of a tie, you can continue with overtime and even with penalty kicks!
Soccero gives us goals on a silver platter. Surprisingly entertaining and at the same time simple game, which can be learned to handle even by eight years old footballers. And they will all enjoy it, even dads or complex strategy gamers. It is a relaxing and enjoyable fun, when you do not bother your head so much, but its simply great for sport fans.
Several prohibitions apply during the game. The most important is limit of number of players in the penalty area, where each team (both defending and attacking) can have a maximum of three football players. In a small rectangle before the goal itself is a no man zone. Nobody except the goalkeeper can stand there. And you must never build a wall of a player wider or higher than four men next to each other, as this might be unfair to other team, blocking its action in an unreal way.
The game obviously contains a great influence of luck on your success. In addition, also positional play is important, without which you simply can not succeed. When someone scores a goal, that unfavorable development of the match can be turned around, because the game usually contains from three to four goals. At least if you play for those recommended twenty-minute halves. This length has proven to be the best, because the game has speed and dynamics, which would be lost at 45 minutes halves. And at the same time, the game becomes goaling shootout in that longer version. Maybe you fear, that every round will take too long. Therefore, there are hourglass in the box, which measure up to thirty seconds for each turn.
In addition to the basic rules, we were talking until now, you can enrich Soccero further with advanced options. Extended guide is downloadable at http://www.soccero.net , which is also the official website of the game (you'll also find links to stores, that sell game there). What is offered to us by this PDF? There are options to make sure the game becomes even more action-packed. But that brings more luck.
More important additions are directed in the opposite direction. They try to make this a more realistic soccer simulation and enhance your football experience. Goalkeeper saves are divided into kicks on the ground and ball out of the air (they catch it only with a six). They can dash a shot into a corner kick. The game appears outs, throw-ins, corners, free kicks and even penalties, all with their own rules, that work and are well thought out.
You will even get to build walls for free kicks and even decide, if you shoot directly or not (announced in advance). Straight shot can be stopped by the wall, while every ball with rotation at that moment is perceived as the ball flying through the air. When you arrive to the ball from the center on the exact number of points, you can even try a header and score a goal like this! You can already start to see, what the game can be. A dynamic and variable experience.
A great extension for tactics is the ability to kick the ball even in turn, when you moved with your player. But it must be an abandoned ball and you need to arrive to it at the exact number on the dice. This significantly speeds up the game and gives it more momentum.
Advanced rules are simply something without which you really should not play Soccero. Exceptions is only the first game (and with younger players), when you first need to learn everything and remember well the possibilities, that the game offers. But otherwise are the expanding rules so fundamentally enriching experience, that they undoubtedly belong to every match.
Running towards the ball, offering free players for pass and all the possibilities for tampering with the ball give you a lot of options at the beginning of each turn. This is a reason, why game is not drawn to some crazy fumblings, because the coach has always a steady pull (one turn) to establish a new attack, before he can lose the ball again.
A few months ago, we had a game UEFA EURO 2012 from Trefl company, which was intended for children, but in fact managed to surprised us. But Soccero goes quite a bit further and transmits tension and possibilities of football to our table almost as we were there. The more we are now curious to compare it with the new Czech game To je fotbal (This is Football), which arrived a few weeks ago for testing from Sportable company and was even playable in Essen.
Out of the football games we were able to test until now (and these apply even to Goal! Game by Jiri Mikoláš), Soccero is the best. Unfortunately, there is not many options, how to purchase the game at this point. But still, we can not avoid in pronouncing the verdict: With the ability to dig twisted ball, create a spectacular passes and even add advanced options to simple gameplay, this game will make every football fan everywhere in the world happy.
Infos courtesy of boardgamegeek.com. More Infos.
Review: Soccero – football just as we all know it
Final word
Soccero will stand you in front of a football and lets you kick for yourself. Its an action game, which is driven mostly by dice and you need a little luck to it. But you have to combine well and offer them to other players. In each round, you roll dice according to your intention – pass, shot or movement. Only the outcome of dice roll for a kick will show you, whether you can give some rotation to the ball. Nobody can hold the ball for too long, and this is why after every sprint must follow pass into space. Balls are flying through the ari and ground. Yet the whole game remains really simple. But you can enrich the experience for many different advanced rules, which give the right juice and football feeling to it. Fortunately, the whole gametime can be adjusted to your needs and you do not have to follow the whole length of a real match. Soccero is thanks to all these qualities an excellent action simulation of this sport, which will please any football fan.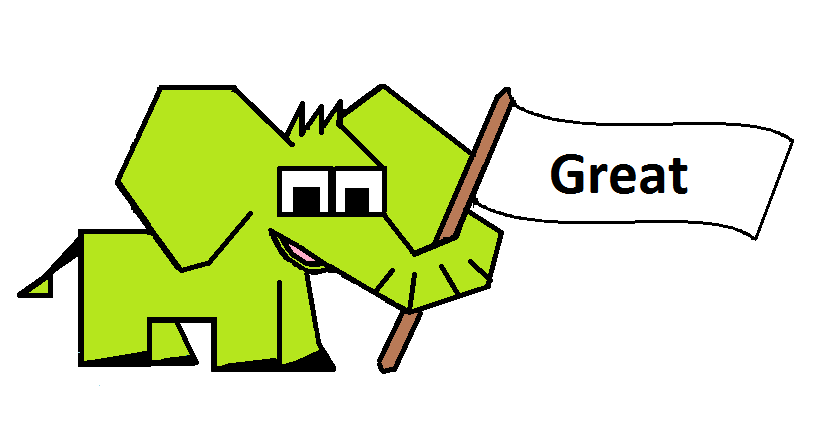 Pros
action game
nice processing
real ball is part of the match
after run with ball, you have to pass in your next turn
you can adjust gametime
simple rules
advanced rules add interesting options