They came and immediately started to destroy our houses, parks and roads. Whenever the two monsters hit each other, they only spread destruction and horror around. So we quickly built a city full of empty buildings in a remote corner of our country, bringing car wrecks and inviting all the monsters there. Here they can rest in peace and do no harm.
And that's exactly, where the players, who will buy new Smash City board game created by Stephen Avery, enter the story. His work was supported by Wizkids, company who published it all for you. The graphic design was taken care of by Matt Frank and Edgar Vega. Their joint creation was published in 2019.
The box, with its size and portrait of several jagged monsters, suggests, that content and gameplay will be wild. At the beginning, players will discover four plush cubes, that need to be decorated with a set of round stickers. Each cube has a different color and will belong to another monster. As they begin to play, participants also build nine buildings out of cardboard and place a square base for them into center of the table. They immediately fill it with skyscrapers, as well as car and army tiles.
Each player then selects his favorite monster and, in addition to the die, also receives a matching creature board. Individual participants will also receive one smash card as their basic equipment. Power up tokens are set aside for now. Once everything is ready, players can place their big dice (representing the monster) anywhere in the city, among the buildings.
The beginning of each turn is clear. Player takes his dice from the city (other monsters remain there, waiting for the attack), chooses any place around the table and throws the dice back between the buildings in an attempt to tear them down and hurt the opponent's creature. For any success, players receive reinforcement tokens, which are ultimately the most important source of the battle.
The cube will usually do some damage. In case players miss or die falls from the table, it is placed in the middle of the city and turn ends. But when it successfully lands in the city, it can be touching some building and infect it with his element. It can for example be ignited or covered in a toxic substance. As a sign, the player marks the building with his token, and the other monsters, that touch him in the following turns, lose one point of life. But the skyscraper can also fall directly on the opponent's being and the victim is injured – loses two points.
In addition, after landing in the city, monsters can attack troops and, above all, other players. Now this is the main way to get some of those victory points. In addition to direct attack, cars can also be thrown. Also, the range is important and to measure it, you get a scale included in the box.
But the city will not just watch silently as players destroy it. So if the monster is in range (touches the token of the army), then it loses point of life. Destruction cards, which can be obtained by knocking down buildings, will provide help to players again. At the end of his turn, player has a chance to place new army on the board, affecting his rivals.
But monsters do not care so much about their life state. Even if they lose the last heart, they still have enough strength to hide somewhere under the ground, lick their wounds, come back soon and make another mess. Still, when one of the monsters runs out of life points, the game ends. Ultimately, however, the number of reinforcement points decides about the winner. Even a lifeless monster can win!
The basis of the Smash City game impression is the desire for destruction and combat. This is clearly supported by the truly massive presence of the game, because it offers a really big board, but especially high cardboard buildings. Thanks to these good production decisions, the game already has plus points since the beginning. It wil make you feel really good at destruction.
The more time passes, the more chaos the city will be struggling with. Buildings will be infected, grabbed, and dice throwing will become much less predictable. And it all stays, where it is. Successful throw requires a little training, so that at least partial success of players dropping skyscrapers. In spite of the original impression, it is not at all easy to knock something down by dice. Buildings are quite stable. But as soon as something falls, it stays there. This means that the city is gradually becoming a jumble of rubble, between which players have to maneuver their dice.
The game is also interesting thanks to a lot of special skills. Not only does each monster have its special abilities attached to a die (those stickers, which it can use after a dice roll), but above all it is possible to use cards, that do not count towards a turn action. Players can play this card in their turn and surprise the opponent.
Game time depends on the skill of the participants. The faster they collect points and deal injuries to others, the sooner the finals occur. Usually you can count on it to be later, than thirty minutes, more around 45. A very good choice is the fact, that life points are not a condition of victory at the same time. Thus, players have a solid opportunity to be tactical and plan the battle on the right moment. When there are more dice in the city, the action is even more crazy.
Smash City is a game of kaiju battles and the game concept perfectly matches it. It's such a more actionful King of Tokyo, more dependent on the skill of players. It is also about that 3D element, that we have already mentioned. Spatial impression gives the game a great atmosphere. Smash City becomes great fun, if you like games built around skill.
Infos courtesy of boardgamegeek.com. More Infos.
Review: Smash City – a city made for monsters
Final word
Smash City really surprised the action (skill) games enthusiasts. Of course, it can be because of the processing - the game about monsters is really monstrous. And it suits her, because it is then linked to the experience of throwing dice and falling skyscrapers. But players must fight directly against enemy monsters to get the points they need. At the same time, they must fight off military threats in the hands of people. Smash City is an uncompromising entertainment and alternative to King of Tokyo, if it's too quiet and tactical for your taste.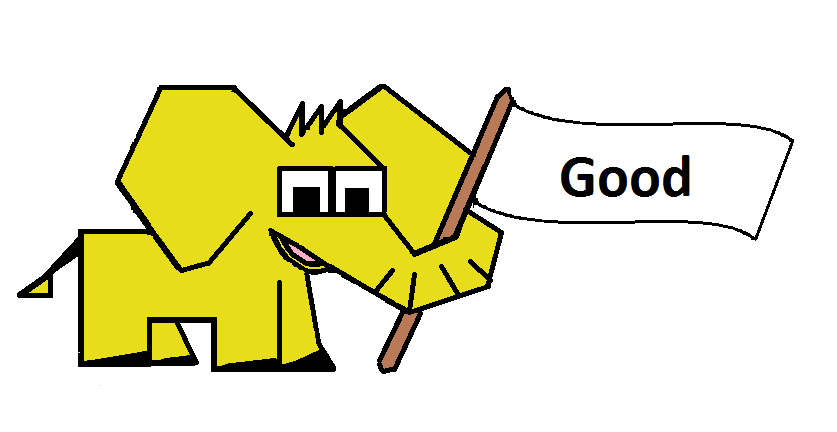 Pros
dice rolling to destroy city
special monster abilities
emphasis on dexterity
luxury 3D processing
monsters must fight with each other
Cons
dexterity is a major deciding factor