Cameras are everywhere. They thought, they would stop me. But I had escaped from five prison already. And this time, I managed to break through their systém as well. Camera system has one flaw – there are only some of the areas seen in one moment. I can just wait for my chance to make my run. Until then, I have time to plan everything in detail. No grates can stop me!
Become the real fugitive! In logical puzzly Alcatraz game from series SMART GAMES, players have this unique chance. Author of this new invention is Raf Peeters, who is responsible for most of the other puzzles, like Troy (review) or Bunny Boo (review). Fortunately, we had opportunity to try this game, thanks to generosity of the author.
In a square box, there is again a window through which we can see prison area. In black and yellow box, it flashes at us like an alarm at fleeing criminals, which are hiding under transparent cover. First, there is plastic game board, that is made up of twenty-five holes and everything around is fortified with large and wide gray walls. On the bottom side, there is also strange rotating apparatus, which is divided into thirds with colors: blue, red, and green.
These walls can be lifted and just under their broad shoulders, players find all the other components needed to make their escape. Main are other, smaller and thinner walls, that will fill hall inside the prison. Apart from these, there is prisoner figure itself, yellow ladder to indicate agreed place of escape and of course 48 cards with assignments. This means, that there are 48 prisons to escape from! Tasks are divided into four levels of difficulty and intensity is gradually increasing.
At the beginning of each puzzle, player puts assignment card in the middle of the prison. As shown, he then constructs all the necessary walls and protrusions, inserting them into holes in the board. There is also marked starting position for his pawn, which must be placed there, while the second marked place with arrow poiting outwards through the perimeter wall is showing, where ladder should be hanging. Rotating wheel should always be set to red on top.
Finding escape route may now begin. Every turn, player first moves his pawn by one to three steps to any neighbouring area. Then, it is time to turn roller (= watchguard monitor), that displays colors in given order. It coincides with areas on the jail map. Places of this color are now under supervision, and fugitive should have cleared them. Otherwise, alarm goes off and his effort to escape unnoticed is thwarted.
Character can move freely until he escapes or gets into guards view. As monitors goes from one color to another, prisoner can skillfully weave his way to freedom. That final moment of true freedom is a turn, when figure reaches point, where yellow ladder hangs over the wall .
While solving Alcatraz, you need to plan ahead. Color order is clearly defined, so player always knows, which zone will be fatal and which is safe. He must be most careful not to shut himself inside an area, from which is no escape (surrounded by some color). Just a little distraction and all his planning and effort is foiled.
Fortunately, in the case of the players, it is not as ultimate and they always have a chance to try escaping immediately again. To return the puzzle to its original starting form is very simple, which is highly appreciated. Finding a solution this time is not only about luck. You need correct perception and patience. Every step has to be very well planned, like you really were there, running for your life.
Alcatraz offers enough task, which are gradually getting more difficult. Colors are placed smarter and sneaking by requires more movements and actions, than at the beginning. It can seen as prison security is gradually improving as each run for life is becoming more and more sophisticated. Perhaps, that is the forty-ninth attempt, which is not there. This could be a moment, when fort finally becomes inpenetrable (or the other way around).
Players will enjoy solving these riddles. Game is fun, like most such thoughtful puzzles. But they can easily make a mistake and inadvertently help yourself. Its easy to miss something and you actually unwittingly cheat your way out of this mess. Unfortunately, that player will find out, when his solution is compared with the result in the rules. But its a little late. Such a mistake can not be corrected (you already know the correct solution) and this conundrum is for the players, at least for the moment, lost (but in a flood of tasks, you forget soon, how to solve it).
Highlights on this puzzle for any player is that rotating cylinder. Its chattering mechanism is actually only a reminder, what screens of prison security currently are showing. At the same time, however, it also makes whole riddling very clear and players can really concentrate on the actual search for the right path.
Alcatraz belongs among most difficult SMART GAMES. Its recommendation from ten years is entirely fitting, because demands on planning and good color vision are placed really high. Younger children are simply wandering through this labyrinth and will not have much fun with cameras. Alcatraz is thus very good choice for older children and adults, which it makes easily happy. They should prepare for many hot minute on the run from the law.
Review: SMART GAMES Alcatraz – escaping the prison
Final word
Alcatraz is an excellent puzzle game, in which everything is about escape from a secure prison. Players must carefully slip between fields of view of cameras, that are constantly changing. It is not easy to plan a safe route through all the corridors. That is, why this conundrum is designed especially for older puzzlers and adults will appreciate it as well. Exchange mechanism of colors is clever, but simultaneously comes with a risk, that player forgets to rotate roller or overlooked something and it can lead to cheating and wrong solutions. Alcatraz definitely is another quality addition to series of puzzle games we all love so much.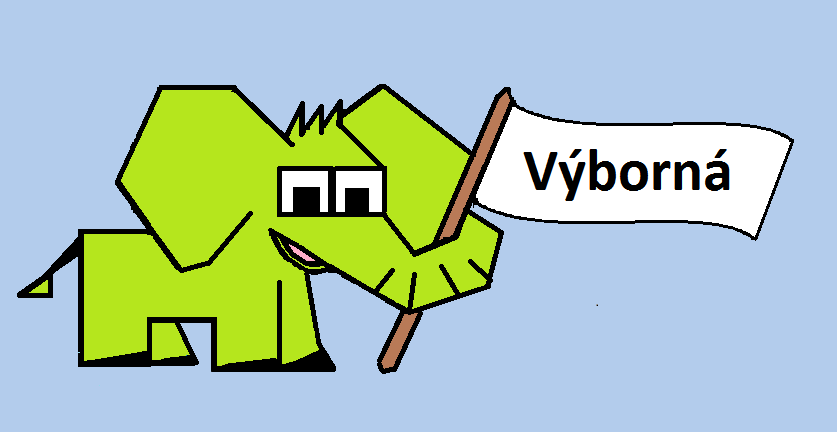 Pros
excellent processing
interesting alternating colors
entertaining mechanic of solving
excellent for adults
Cons
it is easy to forget to rotate colors