Something happened with our empire, with our beautiful empire. Perhaps some dark magic coming from the outside and knocking at the gate of our little world is responsible for it. When finally all nations have found common ground, huge cutter descended from heaven and split our world into new territories. And through these cracks new race began to flow in here, alliances were broken and war was born again. It's time we re-built our civilization on the remains of those, who did not survive..
Premise of Small World board game, which might sound "Build a better world" constantly returns to our table. In the original version of Small World (review), there was already a seemingly endless supply of nations, who fought for supremacy and survival. But the game system calls for number and nothing is final. This created a variety of small expansions, for example version Small World: Underground.
And in year 2012 author Philippe Keyaerts returned again to the scene. But this time, we can expect many surprises. But first a little recapitulation of the basic information. We already know the author's name, game was published by Days of Wonder, famous for games Shadows over Camelot (review) or Ticket to Ride. To bring us to the Small World land, Miguel Coimbra used once again his incredible imagination.
But although Small World: Realms seemingly keeps distance from their older brothers, it is still only an expansion and is not playable as stand-alone box. Therefore, you need to have Small World or its successor Small World: Underground, to start a trip to the new hexagonal world.
In the quite low and heavy box, there is a lot of things waiting for you. On the surface, you will find a color illustration of the world, but also its people hovering over him. They look down with delight and horror on his face, like "something has gone wrong". Everything is changing. The whole world is dominated by powerful river and nobody can resist its flowing power..
The box could not be any smaller, because if it was, water would start to pour out and cards would swam all over the apartment. Game assumes your ownership of Small World, because you will not find any race inside. Instead, there are two-sided pieces of the world, on the one hand to show classic, colorful and happy little world, while on the other, there is underground from second standalone game with Underground subtitle.
At first glance (after punching out pieces from a huge pile of sheets), you will notice shape pieces being quite odd, stumpy, hexagonal shape. There are also smaller pieces with just three parts containing mountains and abysses, which serve to overlap the basic pieces. This increases the variability of the terrain to virtually incalculable infinity.. On most pieces on the mainland an icon of tunnel leading away can be found.
Also move counter is in here, because it was originally integrated on the board, and then eighteen tokens with different purpose. Ten of them are victory point coins, while eight other contain unique images, which represented mill, yeti or rusty throne, and each of them is applicable in a particular scenario. The list is closed by six pieces of wood used as a river border.
Now we get to the game itself and innovations, that are added by scenarios. The most important is the actual preparation of the match. Game board is assembled of those strange pieces, each scenario entry is accompanied by beautiful and detailed picture. The letters are identical to those in the middle segments and facilitate the preparation, but it still does not mean, that you are able to build maps fast.
Now here is the biggest problem and setback, that makers made. But it was not possible to work it around otherwise, when we are counting with assembled board. Game is in the larger number of opponents made of 24 pieces. You have to not only correctly place all of them, but turn them in right direction. And even, if you need an average of ten seconds (which is not true) for each piece, we are at four minutes needed only for completing a map. And we are not counting races and other components, before you can really enter Small World.
Where, however, expansion deserves great praise is the shape of the pieces. It is also a bit of magic, because it holds together really well on the table. Do you know that feeling from other games, that your pieces are constantly shifting around and travel across the table? That's not here. And its important in Small World, because you are always moving some chips here and there on the map. If it would disobey your orders and moved under your hands, it would be very uncomfortable.
What? You do not know how to play Small World? You should read our review of Small World published earlier, but we make a really short stop at rule summary. Each player leads during the game several combinations of races and abilities. He's trying to acquire and keep as many territories as possible with them. It is the rapid onset and decline of various creatures, which has the main storyline in this game. Yet each race has a special ability, which violates the basic simple rules of the game and makes playing rich in some way.
The whole thing is wrapped in a simple family package, that is easily accessible, even for children. Game mechanics are simple and all you have to do is simply override forces of your opponent's army. In all this, of course, certain bonuses and similar tricks play a crucial role, but in the end, it's all just about holding area, for which you will receive victory points (at the end of your turn).
What is really great news for players who like to enjoy Small World in smaller numbers of participants, is expansion scalability. Most maps are designed, that certain segments of the map are not used, when playing with fewer opponents and thus making Small World even smaller. Thanks to it, game is now excellent not only in higher numbers, when the plan is overcrowded. Even with two, you have only a mini world in front of you and thus really little space to coexist with your opponent, for example containing fourteen territories to occupy in total. And it is small enough space for it to be quickly filled with your forces.
Each scenario has its own unique rules, that initially revolve much around the river, that flows through this world. You can capture river area with one man, but you have to leave it at the end of your current turn and you get no points for it. It only serves for moving troops and men lost here are unusable for conquering at that time. He will catch up before your turn ends and he is available again for defending your areas.
The second scenario will attract you with its length. New civilization may enter it only through origin and mouth of the river. This results into a number of interesting situations on the board and positions deeper in the territory are safer, than those on both sides.
We forgot to go into detail with rules, that in addition to initial diagram, each scenario also has its specific rules, which are described in the right part of the spreads paid to every scenario. Difficulty of these rules rises later and some of the scenarios (mainly due to the translation into eight languages) takes up to three pages in the booklet.
Not all scenarios are available numbers of players, for example rusty throne is playable only in four or five opponents. Three are few, six is too much. For each entry, you will find also number of stars indicating, how demanding this scenario is for the player. Beginners and less experienced players should proceed from the beginning.
In addition to classic ideas, some scenarios are also more crazy, like Adrift, where you rotate the pieces in place or can swim a little further down the river. This creates a totally crazy effects and unknown chaos in the game. Or Crops of Power, where you can get one bonus ability (just for a moment), if you control enough area in its immediate vicinity. Another scenario offers you chance to earn additional bonus victory points and similar clever mechanics.
Individual design and layout of pieces is really unique and it is obvious, that author put a lot of work in order to make Small World: Realms really feel different with each scenario. And it is really well done, and the individual parts are thus enriched by the other element and creates a world of endless entertainment. It uses graphics of both basic game and Underworld to the maximum and some scenarios even let you link them into one coherent world, among which you can travel! Enticing? And why not!
There are other minor flaws in the expansion. With some combinations of scenarios, races and abilities, you can experience some unbalanced situations, that can ruin your experience or at least partially change it. Its a cost for such a enormous and variable world. But it does not happen so often and experienced players can beware these combinations and dangerous abilities by discarding them from scenario completely.
Processing? Absolute beauty! Illustration own are praised on photos lying around this text, but to appreciate it fully, you have to see the board in front of you. Aesthetics of pieces, their irregular and cleverly curved shape is simply rubbing your eyes. It is just so much fun to watch this game and you do not even have to play. But you would have lost much, if you didn't!
Small World: Realms is really successful descendant. There are a few minor imperfections, that can spoil your experience, but they can be overcome and together it's still the excellent Small World, who is known so well as fast fun. So if you get bored with the basic map and still looking for a new experiences, then this extension is made just for you.
Designer
Philippe Keyaerts
Artist
Miguel Coimbra
Publisher
Days of Wonder, Rebel Sp. z o.o.
Year Published
2012
# of Players
2 - 6
User Suggested # of Players
Best with 6 players
Recommended with 2, 3, 4, 5, 6 players
(12 voters)
Playing Time
80
Mfg Suggested Ages
8 and up
User Suggested Ages
8 and up
(12 voters)
Language Dependence
No necessary in-game text
(9 voters)
Category
Civilization, Expansion for Base-game, Fantasy, Fighting, Territory Building
Mechanic
Area Majority / Influence, Area Movement, Dice Rolling, Modular Board, Variable Player Powers
Expansion
Small World, Small World Underground
Family
Game: Small World
Primary Name
Small World: Realms
Infos courtesy of boardgamegeek.com. More Infos.
Review: Small World Realms – making small world even smaller
Final word
Small World: Realms is an excellent expansion, which will thrill every player of the original game. There is no need to keep it a secret anymore. Small obstacles come in form of long setup time and unbalanced experience in some combinations scenario-race-ability. But these are only minor glitches, which pay for enormous variability and beautiful look of whole new version. You need one of two basic games of Small World to play it. It does not matter which one, because tiles are doublesided and they fit also with Underworld without any problems. Each scenario is unique and its map is getting bigger with raising number of players. You have perfect instruction to build it in rulebook, with letters and everything. On top of all of this, there is some crowning in each of them and these special rules and thoughts simply stick in your memory for long. Small World: Realms is another great example, how expansions should be done – do not be afraid of changes and bringing new ideas into functioning whole. Reward might be doubled infinite fun!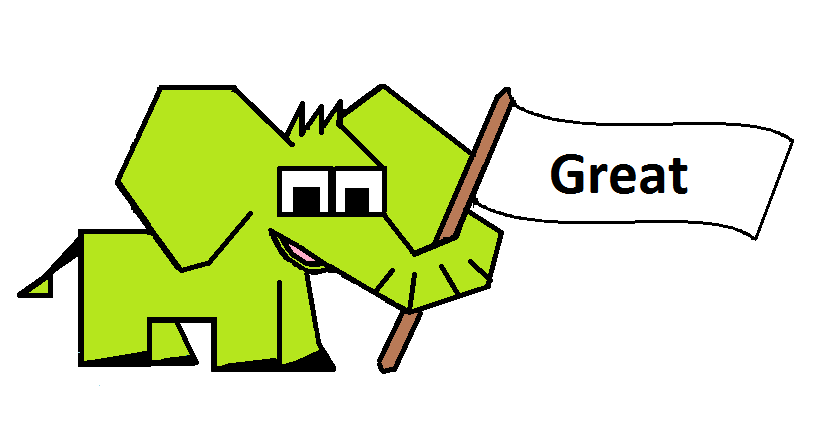 Pros
lots of scenarios
excellent ideas
perfect processing, two-sided map tiles
price
better scalability
tons of fun
Cons
long setup
some maps with some nations seem unbalanced