Five thought it was safe there. She just calmly lay on the paper, when her someone took her by a leg and moved her elsewhere. She did not know, how it happened. After all, she was so well written! And now, she is in an environment, that she does not know, among ones and threes!
Together they form the number ten, this is no mystery. And it was just because of this reason, thieves took have chosen her in the first place. Although she was for some time only looking around suspiciously, but eventually she began to talk with one three. Understand, in the world of numbers, everything is exactly the opposite – closer you are to zero, greater importance you have.. And zero? Meet god of numbers!
We will talk about math all the time, so if you do not like numbers and counting, rather run away and hide now. We warned you! But maybe you could make a mistake by running away, because card game Sloop offers an interesting way to have fun at the table. Its author is Mike Fitzgerald and game is a novelty in 2012 in the stable of U.S. Games Systems, Inc. They have released such games as Banana Split (review) or Hooyah: Navy Seals Card Game (review).
It is clear from this, that they focus on card games a lot. And the same description fits also on Sloop, although after opening of a small but sturdy box, beside the deck of 122 cards, you find also some tokens. Some are circular in shape and come in player colors. Remaining twelve tiles has a square shape and numbers raising from one to twelve. These tokens are used as construction counters.
Actual cards themselves have also written numbers from one to twelve, each of them comes in a little different color. It is good that, numbers are printed on both up and down, so you do not have to spin the card in your hand. In the corner, you will find a symbol determining value, when you are in hold of it. You will probably notice soon, that numbers one, two and three have a symbol in their corner. This is because these figures represent both lowest numbers and action cards at the same time.
Maybe you did not know, that numbers have to be built. That's why there's Sloop, which will learn you, how to do it. At the beginning of the game, players select their color and puts its token openly in front of them. Color has and will have nothing to do with shades on cards, although they can seem similar.
Aside players spread also twelve tokens with numbers, which will be used during the game. Each of the players gets four random cards from shuffled deck. Another quartet is then put with picture side up in the middle of the table. These cards are a offer for your combination. In addition, you place the remaining cards in a deck, from which you will not only refill the offer, but also draw cards into your hands.
Players take turns playing one card from their hand. However, they have two basic options: they can capture card from the menu or use them to build a new number. The first option is simpler. Its sufficient to play one card and find cards in the middle, that make up equation resulting in your chosen numeral.
Thus obtained cards, just like other you get, are layed before you in a scoring pile. Cards have same value regardless of the number that is printed on them for the purpose of final scoring. You do not have make a deal of whether you collect a one or twelve.
Much more interesting and also a little bit more complicated will be situation, when you decide to build numbers. While you must have everything, thats needed to build a new ten, you also must hold one in your hand. Its a strict rule and its not only because you will need to get the cards in your scoring pile in the following rounds.
So if you are holding goal number in your hands, you can begin with building. But it is not so simple. It is necessary to combine one card from your hand with other in the offer, so they together make your announced number. Resulting deck represents one number and remains on the table. For any other usage, they now act as the new number, they form together. On the finished two cards, you place a building square token with a number, so its clear at first sight, which value hides there.
In the following rounds, you can continue to build attaching new cards to combinations, which in turn add up to the corresponding number. And this must include a card from your hand and at least one from the public menu. Or you can exit the building as you like and get the whole set of cards into your pouch.
At the end of each round, offer is replenished back to four cards. Number of cards also does not change during your turn. What you throw away, you get back at the end of round in the form of randomly drawn cards.
As a reward for scoring a build number, then you can play a one, a two, or a three out of your hand. They have special abilities and allow you to steal already scored cards (1), take one extra turn (2), or choose from a wider cards offer (3).
And then there are still charged cards. There is nine of them alltogehter – each value from fours up contains one. In the event, that such an iridescent card appears in the menu, you must add one another next to it. With this, you get into the shop window more cards, which will surely please you. There are also jokers with a bigh printed W. They can be used to replace any number..
Fight ends, when you run out of cards in drawing pile. Players then play all combinations, they can from their numbers in hand. Then simply count cards you have accumulated during the course of the game. The player with the largest pile is the winner.
Sloop is nice and simple card game, that is based on basic arithmetic operations. Thus, players can peacefully imrpove their skills. But this is not the most important features of the game, because with more complex rules for building, this game is not entirely suitable for children beginning with arithmetic operations. It is properly recommended from eight years up. The most essential feature is therefore smooth and spontaneous fun, you would probably not expect at such a mathematical principle.
Solitary the option to build up numbers with what you have in your hands is interesting. At the same time, you have to constantly combine and calculate and the game will not let you rest for a moment. Although you will be counting only to few low numbers, by combining them with cards in your hand, you can still get quite confused.
The game is fast, but remains new at the same time, because players are constantly changing cards. This makes deck of 120 cards run empty in twenty minutes . Now you can sum your hoarded numbers.
Initially you will be a little unsure about the building rules. These are described in the rules including enough examples, but they are also quite restrictive. You have to remember, exactly what you can or can not do, when taking this action.
Game is also enriched with action cards. Rules are not entirely clear on, when it is possible to take advantage of their action, only that its not a classical playing it for capturing or building action.
Given the already mentioned rules, play runs this way up to four players. Later more cards in offer come into play. This assures it to play smoothly even, when players are building numbers. In the even numbers, you can also play with partnerships and thus can exchange cards and even build on each others buildings. Awesome and really fun addition, making the game really different!
Sloop is based on the principle of Casino card game, as the author himself admits. We do not have experience with it, but author himself played it in childhood, so it is possible, that some of you might know it as well. We encourage you to write us in the comments, how much games are different from one another. For our children, Sloop can be that little game with nice memories, just as authors rememberance of Casino.
Infos courtesy of boardgamegeek.com. More Infos.
Review: Sloop – building and capturing numbers
Final word
Sloop is an interesting card game for every mathematician out there. Players will be building numbers. Maybe even create some, that has world never seen before. But usually, it will be those well known values, only new to the table. Simple game requires a little counting, but this cannot surprise school children. These will enjoy the game very much. Sloop is based on different game, but they are not very well known, so you might easily pick this one..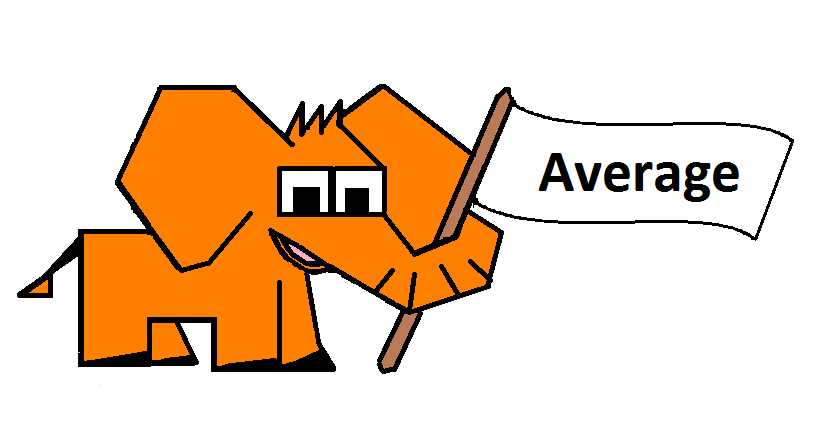 Pros
action cards
interesting idea of composing numbers
quick match
children's game
you have to combine all the time
Cons
slightly unclear rules
based on other game