When the airship lifted into the air, I felt victory. I knew, that I will have these fifteen hours to make my plans a reality. And I will use every opportunity to fulfill my nefarious intentions. People can be harmed in so many different ways, that you'll be able to choose, whether you are poisoning pool or blocking the rudder.
All criminal activities you can think of can be done in board game Skyway Robbery, created by Philip duBarry (Kingdom of Solomon). Game was finished under brush of many illustrators (such Dann May, Jacqui Davis or Eoghan Cowan). The whole production was led by company Game Salute (Poseidon's Kingdom, Pixel Lincoln) and published in 2015 with the support of fans on the site Kickstarter (552 players, $ 32,000).
While on the lid of the box, thieves are only under cover of darkness launching towards the airship, inside of the box already welcomes us aboard. Most of the first impression is on a large playing board, which is full of slots for cards and space for one location. There is ten places in the offer (each with a separate board) and even they have a place for the cards, but also some values (defense). Packaging also includes a small cardboard strips. Large sizes are also used for character boards offering description, overview during rounds and three numbered positions with Roman numerals.
Before we get to the cards, we mention five red alarm dice, finance tokens (ingots) as well as reputation and a token for the first player. Inside of the whole box is controled by cards. There are tasks and equipment types (crew, equipment and gang members belong to this), both filled with a variety of icons describing abilities. Each player has his action cards (7 for each, a total of 35) and there are also defense and dastardly tricks cards.
Each participant gets his game board, a set of action cards and one dirty trick. Small location tokens are shuffled and five out of ten are selected by players to determine route of the airship. They create a line on the upper edge of the board, while selecting apropriate equipment and gang members according to those locations out of their deck. Only these will be used for current game.
Menu of different types of cards is created, split across the board following drawings, together with cards of loot (again, for a given location). Airship token starts in the upper left corner in front of the first location tile. Players get eight thousand ingots for the beginning and three gang members from the shuffled deck. Of these, everyone chooses one and passes the two others to his rival on the left. He must pay for card he keeps. Of the two others, which he receives from his other neighbor selects one mor and pays for it again. Last character from each hand goes to the brig.
At the beginning of each round, players select three action cards from their hand and plan their orders from left to right. After that, one after the other will be evaluated, always by all players revealing their next hidden card together. Players, however, do not alternate so nicely, because whoever plays the first card play right away also the second, and then the circle continues.
There are plenty actions to choose from. Starting with classic ones such as getting finance or buying card of facility on offer (after payment of the required amount). Exceptions are the characters, which can be threatened, if a player uses a card with greater strength. Hired figures then make their skills available to their owner.
But because all the players are nothing but criminals, they can also plot ill deeds and snitch on each other. This purpose serves the next card. After playing it, each violations of law in the round brings punishment to acting player and reward for the snitch (two reputation points). Criminal activities can be performed using two cards, but four actions. The first is a local heist. At that moment, player can use their characters and try to overcome location defenses. If they manage to break through, then successful thief is rewarded in the form of funds and also the corresponding card of treasure. The same card can also be used to free a prisoner and gain loyal servant for free. Players can also increase their reputation by invoking fights or get some money from side jobs.
All these actions follows similar rules. In overcoming defenses, players must use their characters, but only those, who are experienced in overcoming that type of baricade. They can each be equipped with one item, which further enhances the chance. Usually only two characters may participate in an attack, and only at the cost of adding alarm dice. Gradually, players overcome the defense, even by force, but some of the characters or equipment are too loud and can trigger an alarm. After removing all the barriers, player rolls all the alarm dice received and each symbol of handcuffs send one of his characters behind bars. If players maintains to keep at least one character free, his efforts were successful!
Only when all activities are played, the airship is moves one frame further on its route. Each location offers four boxes, which must gradually be overcome and then new one is revealed. This also always unveils a new big location card and with it even some other cards are changed.
Game continues with airship trip towards the end of the entire route, through five locations. Players then sum up their hoarded reputation, including cards bringing bonuses at the end of the game. Additional points are also rewarded for finances left. Only then is it possible to determine the winner. This is the one, who carved out the most reputation.
Skyway Robbery lets players become a thief for a while, bringing some dramatic experiences to them. It all starts with the secret planning of cards, whose sequence can then affect many situations. But this game is not too marked by this order of actions and its not so random, that it would disturb the overal experience.
The main twist in each round can be, when one of players chooses to become a snitch. Everyone, who plays after him, will have to deal with leaked informations. It is also currently the main reason, why players do all the planning in secret, because most actions may be tried again. Defenses are always ready for another strike, no matter how many times it was penetrated before.
Spice of the whole game are thrilling attacks, whether it's jailbreak or attempt to gain some valuable plunder. Now penetration using characters with equipment is the most fun, which will players enjoy again and again. Alarm dice adds the unpredictability, because even after overcoming all the defensive elements, you have still not won. Characters can be captured and give their loyalty to other players after liberation.
In some illegal adventures, players can also use other options. It is, for example, cutting the current or ventilation off. They further enrich ways to cope with the task and aggravate already interesting gameplay.
With all this, game remains really variable. There is twice as much locations as are used in one game. And plenty of other cards change with them. Entire match remains very simple and will not twist players head with any complexities. This makes the game seamlessly accessible and less demanding.
Length of the game reflects the overall concept. Players enjoy about one hour trip with airship and attempts of plunder. An unpleasant extension will come with maximum of five participants adn this number is not to be recommended. Additionally, players might run out of their side jobs in this number, which is quite unpleasant. Ideal number is four and still a good experience awaits players with three. Two players are not completely ideal, because there is not enough space for planning and all the twists the game is about.
What deserves special recognition is processing and illustrations. They are excellent and one can see, that they all belong to one world. Overall, game has perfectly adequate processing and forms an excellent impression. Unfortunately, however, some cards are not completely balanced and players, who are in possession of the stronger ones, have a clear advantage. This is, where luck enters the game, whose absence we have praised regarding planning. Processing can also count on the price tag, which is too high for the contents of the box. Rules also do not contain some interactions of cards, requiring you to seek some FAQ's.
Skyway Robbery is the game, in which you feel you're playing a computer game or watching a movie. It can tell a really dramatic story, and although it has a number of minor deficiencies, pushing it down from a higher rating, it is even so fun and interesting.
Designer
Philip duBarry
Artist
Jacqui Davis, Dann May, Kelly McClellan, Luis Felipe Peredo Noguez
Publisher
Game Salute
Year Published
2015
# of Players
2 - 5
User Suggested # of Players
Best with 4 players
Recommended with 2, 3 players
(3 voters)
Playing Time
60
Mfg Suggested Ages
12 and up
Language Dependence
Some necessary text - easily memorized or small crib sheet
(2 voters)
Category
Adventure, Aviation / Flight
Mechanic
Deck, Bag, and Pool Building, Hand Management, Set Collection, Variable Phase Order, Variable Player Powers
Family
Crowdfunding: Kickstarter, Theme: Airships / Blimps / Dirigibles / Zeppelins, Theme: Steampunk
Primary Name
Skyway Robbery
Infos courtesy of boardgamegeek.com. More Infos.
Review: Skyway Robbery – thieves in the clouds
Final word
Skyway Robbery is an interesting game about thieves, who went on a robbery, which is unprecedented. They will hire gang members on board the airship and empty safe with their help and do other surprises to all passengers. As a result, their aim is only about reputation. The game has an excellent atmosphere and offers interesting gameplay elements. Big guns of this game is also processing, but at too high price. Moreover, five player game is very bad (slow), as well as two player, lacking needed conflict. Rules do not resolve some questions and random controls make good portion of the game. Still, luck belongs to thievery craft. But you should not be discouraged by those complaints, because Skyway Robbery can make a great evening for you.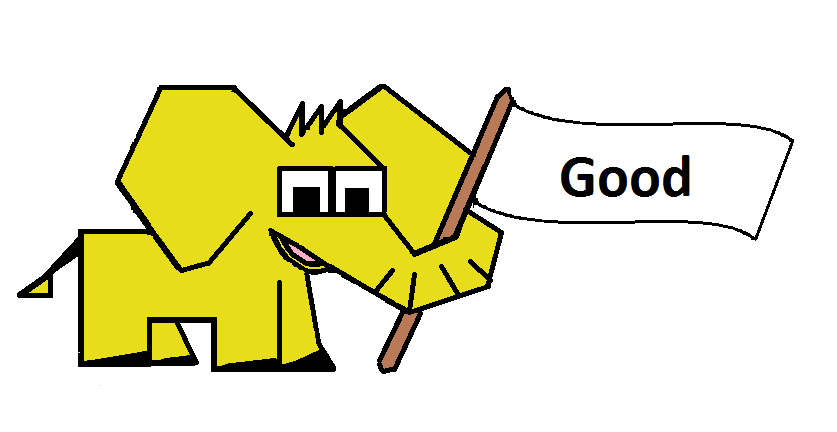 Pros
excellent topic and theme
movie feel of the game
secret planning of cards
dramatic robberies
option to thwart efforts of others
variability
awesome processing
interesting turn advantage of eliminating the first player
Cons
outstanding interactions of cards in rules
price tag
worse in two
unbalanced Cards
luck