Kaos probably needed a vacation. For several months, neither him nor his cronies showed up. Skylanders exhausted all games, they knew. Local residents have returned to daily duties and even heroes do get bored, when there is nothing to battle. That was the moment, when history of the battlesport, that mastered the entire country, began.
Battlecast is name of the game. And although company Activision has opened a window into the world of Skylands before, this novelty will not be completely work of digital processing. And so in the first half of 2016, a card game Skylanders: Battlecast was created. Card sets, whether starter packs or random booster packs are distributed by Esdevium Games.
Skylanders, if you do not know, is a tremendously successful brand on digital games across all platforms. But it is not just any game. It is a combination of computer (console) playing and real toys. After laying the physical pieces on the magical portal (via a USB connector), pieces come into play through the parade effects and players can then interact with them, become them and go through an adventure, whether in one or two players.
A walk in the footsteps of these games is also part of these small boxes. Each player should own his copy, from which he builds a set of cards for the battle. Small box includes just over twenty cards of different types, one of which is unique, rare and shiny. Individual cards contain an element to which it belongs, name, type and text effects. In their upper corners some cards (the main character) have combat values – an attack on the left and number of lives on the right. Furthermore, packaging also includes sheet with list of cards and a container, which serves as a shield against theft.
But it would not be Skylanders, if they did not want to deliver something tangible aside of those zeros and ones. But this time, you will need only a mobile phone and a downloadable application, that spans some 477 megabytes.
Duel will be attended by players each with one own device. Before running the app, players must choose three heroes to battle with and build package around them. Well, they will be doing this in the app anyway. In the beginning, publisher has done it for them, because one box corresponds to such a package. Second option is to load the heroes into your phone and let the games directly propose a set of cards and use that.
When the application starts, player loads primarily their chosen heroes. There may be Spyro, Trigger Happy, Food Fight, or anyone else from the gang of superheroes. Gradually, but in a special menu (Collection), they load up all the cards from their deck. This creates a reservoir. This is also the moment, when the whole game gets interesting for fans. After loading the card, figurine comes to life through a camera as if it was standing on the card. It is possible to view this anytime.
Then begins the first part of the game. Of the cards collected and purchased, players can now compose their special deck around the three heroes. Playing set has clearly designated number of cards, that needs to be fulfilled according to player's wishes or randomly generated.
Only then, players can enter the arena. Here, they can play not only against each other, but also within single-player campaign or online against anybody in the world. But primarily a game, where players have restricted opponents to friends will be interesting as we are a board game site. This is a feature called friends list. Hot seat playing on one phone is unfortunately not possible.
Players use different cards to beat the opponent, whether it be AI-controlled enemy creatures or alive general somewhere in the world. Indeed, game can be played online with other players and really measure forces of your army. Each round, players first receive a random number of crystals, which can then be used to summon spells.
Besides magic, they can attack with special abilities, where Spyro has its dragon breath. Such attacks in addition brings experience points, that will gradually improve the hero. Whole battle with one enemy ends, when one of the sides run out of life points. All the campaign continues, telling story of return of Kaos!
The game itself is very simple, fast and dynamic. It is well done. Especially due to the ease of individual rounds it flows well. Both opponents are exchanging blows and there is nothing to expect even over what to think. Players do not have much control for most of the game, because cards are revealed randomly, as well as crystal profit on the start of the round.
Game broke our newsroom into two camps. Those, who really enjoyed it, were fans of Skylands world and had already completed several games with these heroes. They were happy to once again return to the world of their favorite heroes. But others find it too shallow and without courageous idea. This manifests, that the main audience for these boxes are smaller children and owners of some previous installments in this series.
Everyone, regardless of age, will appreciate the opportunity to build a deck and also the effect of cards coming to play. Each Skylander revelation is accompanied by a nice animation and everything looks very plausible. We had two basic boxes for testing, so we can not evaluate the quality of processing of other cards or how deckbuilding itself works.
However, we were a bit prematurely optimistic with Kaos. He is there and not on vacation. The campaign itself is quite difficult and requires good use of cards. And here comes into play the fundamental element, which practically begs you to purchase boosters. Altogether, there are 300 different cards you can collect and it will be truly difficult to explain to children, that they can not have it all. Price of expansion packs may look innocent, but you never know, what cards you find inside.
Skylanders: Battlecast is a new addition to the successful world. This time, it will be no grand jumping story, but all Skylanders are still here to please the players and empty wallets of their parents. But the game looks very nice and is fun to play by children. But you must not expect miracles. Skylanders: Battlecast is only about collecting cards and having luck.
Review: Skylanders Battlecast – where is Kaos?
Final word
Skylanders: Battlecast is an attempt to conquer the world of card games and combine it with digital devices. However, all is not perfect. After photographing, character card comes to life on the phone screen and everything looks really nice. It makes great fun for the kids and even the big portion of luck will not be a problem. However, parents will not be so enthusiastic again. That's because there is not much cards in the basic package and is therefore a matter of moments, before you will need to purchase expansion packs. Skylanders: Battlecast is a feat, that will please just part of the audience, mostly fans of Skylands as whole.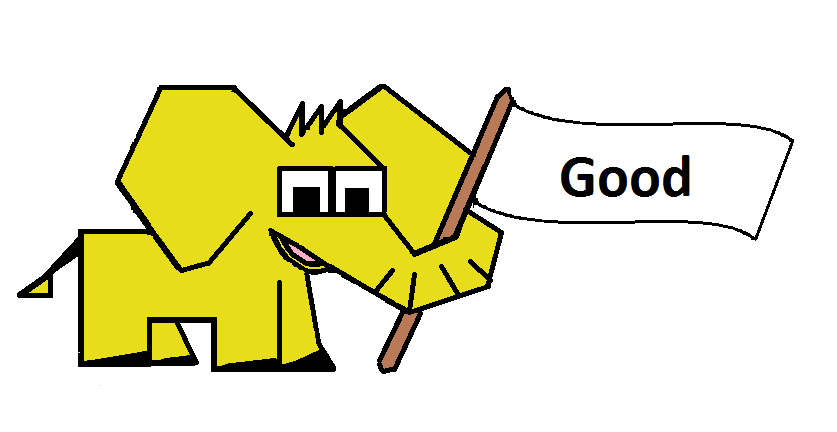 Pros
augmented reality cards
illustrations and simplicity
fast rounds and game
campaign
Cons
basic deck does not contain many cards
no local multiplayer (hotseat)
players only collect cards and attack