Each world has its own rules. And as our has gravity and is rotating around its own axis, days and nights, other worlds can work completely differently.  Skiwampus takes one of them as example. This is also name of board game, that visited us from production of Gamewright company. Rounds are challenges. Diamonds are the whole. Or this is, how presents its laws of physics author Myles Christensen, who created the game in 2016.
Largely white, but also slightly shiny box hides poker tokens. Those have on their periphery markings with points and then text in the middle. Thanks to it, every round object represents a single task. Players take them all and shuffled them into the middle of the table. This is place, where they will get revealed in numbers three times higher than amount of participants in the game. Each contender then gets to hand taste of the second component to the game – diamond cards with colorful caps and numbers.
After everyone is well acquainted with the common tasks, all players can start going through their cards, trying to create a whole circle from pie-like parts. The numbers and colors that the players put together have to be meet conditions of tokens in the center of the table. Once someone can do this, they take the token for themselve, overlapping this circle with them, and lock all the cards belonging to it.
But the fight continues in real time. Players are trying to accomplish one task after another. They take tokens to cleverly place their own hexes. One after another, the tasks disappear and the rivals must focus on different. Then, there will be none left at all and rounds ends at that point. The opponents check each other for the correctness of completion and for each success, they take token. It will give them as many points as there are lines on its perimeter. Their quantity also corresponds to the difficulty to fulfill.
After a round, player reveal a new set of tasks, handed their game cards to the opponent on their left and receive a new set from the opponent on the right. Counting on numbers and colors continues in three rounds, after which it is possible to declare winner – player, who has earned the most points in the sum for the accomplished tasks.
Skiwampus is a game, that revolves around your ability to combine. But you have to be faster than opponents, probably in the same task as you. However, players must adapt their creation not only to the tokens in the middle, but also to a set of tiles. If you do not have a suitable set on hand, it is worthless to try.
Sometimes it is worthwhile to go for less valuable tokens and accomplish more, than to fight for the most valuable and after some time, lose it to an opponent, which was faster. Ideal is if you have multiple tasks, you are trying to fill and look for matching cards for several of them at the same time. Such a tactic is usually successful, but its not easy – few players are actually capable of this multitasking.
In fact, so players ultimately need attention and, of course, luck. You will miss many choices simply because of the rush. The game is certainly not easy because there are many placement options to choose from. Twelve cards can create any shape that suits you, but they always have to touch each other. Otherwise, it would not be possible to create the mentioned color circles.
By their very nature, the rules themselves are very simple, and even though the lyrics are in English, even children can handle them all. That's because at the beginning of the game, players can make it clear, what tokens have what meaning and it all is clear.
And thanks to its simple progress and, of course, fast ending time, this game is suitable for families and less demanding groups. But clever folding of numbers and colors is definitely not just for them, because it can entertain and surprise other players and lovers of simpler games logical and time-pressuring games.
The game is, of course, marked by luck. It is not about tasks that are common, but a set of tiles in your hand. Each one has a heap of uses, so it is not so easy to talk about the disadvantage of a player, but there is definitely the element of influence in there. Still, no one can complain about adversity in the choice of cards, because tiles are moving constantly after each round, while sets remain the same. Only tasks change.
Players have it never easy, but the more winning bidders is taking part in the match, the more you have to hurry. The chance that someone will be quicker is growing with every second. Wheels are frantic and are about a quick construction. Of course, it is not difficult at all to make a mistake and pay for it. Well, rush means the whole game will be fast. Fifteen minutes and it's over.
In the rules, we also can find three variants, how to play differently. This, of course, is intended to deepen the replayability, that is not extreme. However, thanks to constantly different combinations of tasks and changing cards, it is more about the feeling, that each game is similar, than the actual repetition. In fact, you usually hold a completely different set of cards.
Skiwampus is guaranteed to be a very well and often played game. Big and heavy tokens can always please, and even this time, when they actually represent only tasks. The game is very interesting and gives players enough space to show their own overview skills. Only with its involvement is it possible to assemble numbers and colors efficiently, accomplish tasks and score points. Skiwampus is a fun experience, where you have to count from time to time.
Designer
Myles Christensen
Publisher
Gamewright
Year Published
2016
# of Players
2 - 6
Playing Time
20
Mfg Suggested Ages
10 and up
Language Dependence
Some necessary text - easily memorized or small crib sheet
(1 voters)
Category
Real-time
Mechanic
Pattern Building
Primary Name
Skiwampus
Infos courtesy of boardgamegeek.com. More Infos.
Review: Skiwampus – numbers, colors, triangles
Final word
Skiwampus is a game, in which everything important happens in a few moments. Players are vying with each other, meet common challenges and these are gradually disappearing. It is necessary to find a good balance between difficulty levels (= scoring) and wishes of the player. The game is fast and objectives are constantly changing, although they are always focused on some totals, numbers or colors. For players is waiting great fun and clever ways to combine cards into one great whole. Skiwampus is fine fun.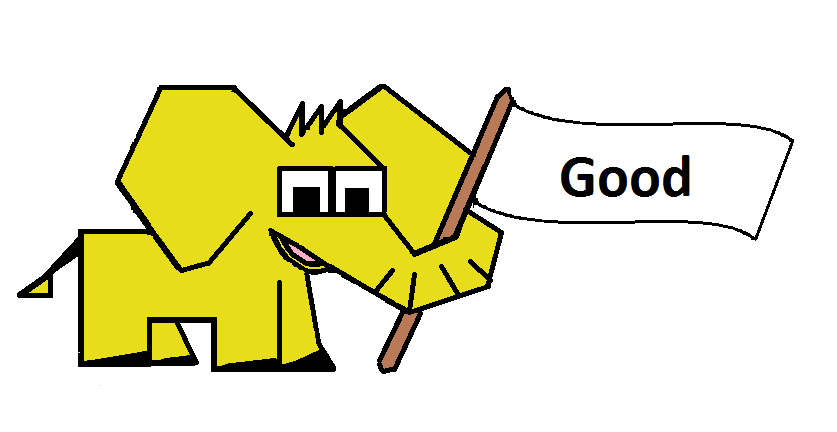 Pros
fast rounds
good processing
varied tasks
administration of cards between players
options
keeping track
Cons
you need to keep the right cards
decisions in seconds