Biathlon. It is an unpredictable sport, and that's why it is so beautiful. You can train as much as you want, but if everything doesn't work out in your performance in one day and still ideally combined with luck, you have little chance to succeed. Running. Shooting. Tactics. Tension to the last moment. Nothing is missing.
And designer Tobias Olsson invites us to this exciting event on our tables. Samuel Sapire and Gustav Gyllensten also helped him with his creation and Crimson Studio took care of the illustrations. The game was published by Tea Time Productions thanks to a successful campaign on the Kickstarter server.
The box has the size of a classic large board game, on the lid of which we see appearance of Martin Fourcade. At least everything, including the French flag, points to his star character. But there is a Swedish women athlete running behind him, so it's probably a mixed relay.
At the beginning of each race, players take square boards and build a race track from them. They always start with the opening tile and ends with the finish line. The track has two lanes along its entire length, and shooting ranges should also be evenly spaced. Because the tiles are double-sided, there are really a lot of those variants, but rulebook offers starting race for beginners, already setup.
Each player then chooses his nationality from the ten available (five double-sided boards), among which Norway, Sweden, France and Russia must not be missing, but the presence of Great Britain will surprise you. Instead, we could certainly imagine our Czech Republic among then best nations. Each player places a set of five endurance tokens on his board, while five impact indicators and a set of wax are laid nearby. The individual runner's figure will be placed at the start and the dozen race die in the nation colors are placed in front of them.
Goal of the game is quite clear, as well as how the whole action will take place. But at the beginning of each round, all the competitors get into the action at the same time and roll half of their dice. According to the resulting value, they place the dice on their boards, into columns of active cubes. At the same time, ones to four have a clearly given position. With higher values , there is a small decision involved. As a result, everyone always ends this phase with the dice spread out on their numbered chessboard.
Then the game proceeds to the racing part, in which players alternate on turn and use the dice in one of the four columns. They can choose it and take from it all the dice they have placed here in the current or previous rounds.
However, the dice values are only important in the first phase. For movement, it is only number of dice, that the player will be interested in, use and add back to his supply for the next round. Running an athlete with a rifle on his back can be done forward or sideways. Often the skier has to go around one of the opponents.
But the player does not have to use dice from the columns. Instead there is one column, he can choose any set of dice – those were placed in special sprint positions, based on their higher numbers. For each die obtained this way, he must pay one endurance point (stamina). He has a limited amount of these forces.
Well, the amount of strength remaining in the columns of the stamina indicates how accurate the bullets will be, when the biathlete arrives at the shooting range. There he must end his movement immediately and in the next round, a charged small gun will be waiting for him. The number of shots is again (as with running) governed by the selected column and the number of dice that lie here.
The player therefore exchanges the selected dice for shooting ones. Their color is then determined by the level of endurance. The more strength he has, the better the ratio of hits and errors, ie white and black dots, on those six sides. Each hit is a step towards continuing the run, while a mistake means a trip to the penalty round. It measures three steps (squares), but it can still hold up runner significantly.
So cross-country skiers move forward, working their way through the shooting range towards the finish. In the end, it's about overall speed, so whoever crosses the finish line first, can lift the cup for the winner.
Biathlon is a hugely popular sport in Czech Republic. That's why we were very surprised, that we didn't hear about the Ski Tour Biathlon at all in advance. It is clear, that the game will be such a usual dice racing game, but fortunately it also includes everything, that turns an ordinary running sprint for ten kilometers into exciting spectacle.
Shooting is a place where decisions are made in real biathlon, and the same is true on the table. The player can influence his chances (the number of hits on the dice), but in the end a little luck will decide. All it takes is a little improper handling of the trigger, a breathing error and everything can be lost. For the right tension, we recommend throwing one die at a time exactly as in reality and marking your successes or failures with the help of available chips.
Player must pay for his mistakes through penalty rounds. There can be several runners in individual positions. However, this does not apply to the entire track, because there is one endurance point cost for entering occupied square with your sportsman.
Even if you have to go to a penalty round, sometimes you may feel it's unfair. The mistake can be made on the most accurate dice and sometimes a coincidence simply cuts even the best racer. So expect that in this novelty, sooner or later you will be released at the mercy of luck, as your racer's strength gradually decreases.
For at least some bonus benefits, players receive wax tokens right at the beginning of the game, which they can later use to their advantage. If you time them correctly, you can avoid at least some pitfalls. In advanced rules, individual nations even each have their own specific advantage, which further deepens the experience.
If there is an opponent's miniature behind the active cross-country skier, he can follow it in a slipstream completely free of charge. This saves the racer strength and he moves forward for free, almost just like in a real race. Here, too, it is possible to see the tactics emerge, because it is again about the correct end of the movement in the last round.
Unfortunately, in a two-player game, according to the rules, everyone has to take two nations under his control. And that is always demotivating. Especially here, where its all about an interstate competition, it doesn't make much sense, because everyone is fighting for two countries. The length of the game depends on the chosen track and can range from half an hour, but can easily exceed one hour, if you build from all tiles.
On the contrary, the game board and its variability deserves great praise. Double-sided tiles allow you to assemble a series of race tracks with two or more stations to shoot, they are full of turns, climbs and descents. These red and green boards have their own rules that slow down runners or add extra movement. Part of wooden runners have arrived to us with broken ski, so this means probably, that they may be too fragile.
Ski Tour: Biathlon brings something new to classic races. Shooting! Something new on the table, where you have only raced from point A to point B. This is a really solid processing of the increasingly popular sport into a table variant. Ski Tour: Biathlon is not a perfect game, but which racing game is.
Designer
Tobias Olsson
Artist
Crimzon Studio, Amit Ghadge
Publisher
Tea Time Productions
Year Published
2020
# of Players
2 - 5
User Suggested # of Players
Best with 5 players
Recommended with 2, 3, 4, 5 players
(7 voters)
Playing Time
85
Mfg Suggested Ages
8 and up
User Suggested Ages
10 and up
(4 voters)
Language Dependence
No necessary in-game text
(2 voters)
Category
Dice, Racing, Sports
Mechanic
Dice Rolling, Modular Board, Race, Simulation, Variable Player Powers
Family
Sports: Skiing, Crowdfunding: Kickstarter
Primary Name
Ski Tour: Biathlon
Infos courtesy of boardgamegeek.com. More Infos.
Review: Ski Tour Biathlon – to run or to shoot?
Final word
Ski Tour: Biathlon is not only a soulless racing game, but with the shooting, the tactics in terms of fatigue also enter the game. It is very well integrated into the game, although in the end the hits are still decided by chance and the players themselves only influence their options a little. On the other hand, thanks to this, every shot is exciting and the race is undecided until the very end. Unfortunately, one runner is not enough for everyone in two, but two nations are recommended, which is too much for a proper experience. On the other hand, the Ski Tour: Biathlon offers everything, that this winter sport can offer and thanks to that, it is a very solid competitive rivalry for anyone who can't get enough of this type of racing.br>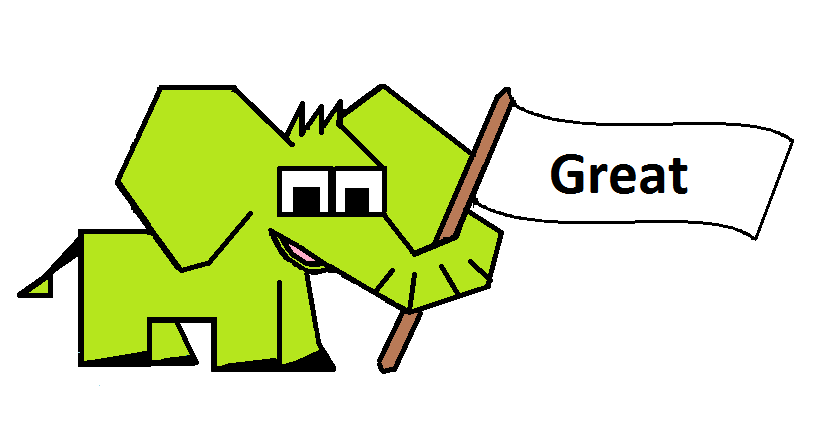 Pros
biathlon on the table
variable racing circuit
more nations
exciting shooting
solid game time
a certain level of tactics
Cons
coincidence
in two, everyone must play for two nations
no Czech Republic
broken wooden runners