Young King Sigismund II. ascends the throne to rule the Polish and Lithuanian people. Ordinary people are full of expectations. But the noble families perceive change differently. As a chance to strengthen their position, get closer to the king and gain more land. They seized the opportunity, when the new monarch summoned the great council in Piotrków. You're one of the many representatives, who can secure a place in the favor of the new king for your family.
Tan color welcomes you to the political battlefield in low, but relatively large box with the name of the game Sigismundus Augustus dominating it all. Inside, you will find one common game board, where the symbols of actions are organized around the orange royal coat of arms with an eagle. Tiny symbols of flags are on both sides, marking six neighboring countries (our Czech land goes under the sign Imperium Habsburgensis). Around the boards spins scale with victory points and inside are also other ranges for support and regulation.
The relatively small size of the box hase a heavy dose of cards inside and tokens in a respectable number of species. A total of 144 cards and not only political (war, internal and foreign policy, respectively), but also celebrities, royal demands, but also different genera. Some are wearing a small amount of text, but most of the activity is controlled by icons.
There is even more tokens, namely 200: ducats, influence, but also square tokens denoting armies. The biggest pile is then composed of fourteen tokens for each player, equal to a total of seventy different colored squares. Ten of them contains family crest, the rest belongs on different scales on the board. And then there are twenty-four pawns in each of five colors – plastic figures to perform actions.
At the beginning of the game, board is placed in the center of the table. You must put all decks of cards beside it, some mixed (political cards and royal requirements), others sorted (parliament) or divided according to their values (office). Each player chooses one of five noble families and gets appropriate card. According to the instructions of this card, they place support tokens on the board. Players also get three of the four pieces in their color, tokens, one military and one hussar unit.
Tokens of foreign police will be randomly placed on the board and all other tokens (money, votes, troops) create piles on the table. To conclude preparation, it remains to determine the starting representatives. In the beginning, each player chooses either a land or ecclesiastical position according to his choice. Whoever chooses as the last will also become a starting player.
Game consists of eight rounds, through which players go together in evaluating each of the nine stages. At the beginning of each round, starting player may change, but above all, new rules are unveiled – particularly royal demands. Players are immediately interested its meaning, but they can still prepare for evaluation. You then draw also offer of three important historical characters, in whose support might players be interested..
Then each player receives income in the form of ducats (at least two plus income from his office) and gets a political card. Thus, we have got to the fourth stage, which are special events. Here you can play cards (and for example cause death of one player's official, get ducats or acquire victory points), but also the opportunities for addressing ecclesiastical court. This allows you to steal a card from one of your opponents. But above all, you can attack other players in a three-phase fight with dice and the winner of the battle is allowed to use offensive text of his action card.
After the execution of foreign policy and the addition of one or more tokens of your color to a relationship with one country, there is finally time to send clients (pieces) to the schedule. It is clear now that we are talking about the nine plots of land in the middle of the board. Number of characters in one place is not limited, but for every opponent, who was there before you, you must pay a ducat.
Here you can not only get some more points in foreign policy, but perhaps also money, military forces or political cards. More important, however, are opportunities to influence future votes on representatives by getting two votes or option to bribe some of the available personalities.
A lot of things depend on movement of tokens on those three scales in the lower part of the plan, which constitute support of parliament, the Senate, and especially the king. Here are tokens moved by players from their initial positions towards left and right and often exchange position (at one point you can not jump, instead these two tokens swap places).
Then and now awaits you final battle for power and money. Political struggle through a vote. But it will not be easy, because the king is very moody and senators are grumpy. Number of votes depends on your position on three scales, because there are numbers. You can discard internal policies cards for bonus votes and take the correct number of tokens from the bank. Among themselves, players can do a two-stage auction: exchange of ducats for votes (the highest offers in both auctions exchange tokens). Finally players will offer their voices secretly and tries to get office, with the highest available number.
In a similar way, you also decide on the support of the king and therefore, who will get the roles of his representative. In addition to votes, however, you can use ducats and military units at the same time. You must also pay amount maintenance cost for your army corresponding to its power. Some of the advantages (such as the best relations with Sweden) will give you a discount.
Only now is the time to calculate victory points for this round. Points are always awarded only for some of neighboring countries, but also for offices. In the case of neighbors, player gains points in the event, that he has most of his tokens there. Points are awarded to the first and second player according to position of this nation on scale of foreign policy.
Game ends, when you reach end of the eighth round. Scoring of character cards with gold frame commences. Other points are not obtainable and the player with the highest sum of points becomes a royal favorite.
Sigismundus Augustus is a political game. It can not be described otherwise, it is full of cautious moves and relationships inside and outside. There is no action whatsoever and it looks almost peaceful. But most certainly is not, because players can stab each other in their back all the time.
Everything in the game is very intricately linked and it is not easy to please the king. You need also to affect the Senate and have Parliament on your side. And it's not doable even without an army and good relations with foreign countries. There are many options and little time to do everything. Therefore you must very well weigh your priorities.
But you will have enough time to think about that, because Sigismundus Augustus is definitely not a short game. Game time is in any case impossible to get under two hours, ideal time is around 150 minutes (sometimes even more). In the case of the first game, you should prepare even much longer time, preferably four hours, before even sumberging into historical Poland. First games with this tom-car are really challenging. And yet you do not seem to get bored during actions of other players and you do not wait for your next action for a long time, even in four.
Each round has a fixed structure, that is disrupted in the middle by activating actions and later on by several challenging votings. Thanks to this, game thrives and tears down otherwise classic game progress and from time to time all participants play simultaneously, which is nice addition. This is (mainly due to the already mentioned long game time) very important feature.
Each round, there comes a very interesting moment, when players have the opportunity to exchange ducats for votes among themselves. This option is divided into two phases – first you offer money without knowing, what you get. This results in an interesting course and feel about this cooperation between players. If someone offers too much, almost everyone will fight for his favor, while the low bid will got no response. But because the players are offering tokens secretly, it is always a tense affair.
Essential for success are also all voting, including the last one, we did not mention in the description of the rules. This is a vote about laws, that go in random order one per round. Players vote on its validity again with the help of incredibly valuable voting tokens. Only when more than half of players is for this law, it becomes valid.
The game has an interesting contemporary graphics, fairly treated. The rules are clear and contain everything you need. Including frames, that emphasize the most important concepts, you might overlook otherwise. In doing so, however, rulebook is surprisingly short on how dense the game itself is.
Sigismundus Augustus is a political game designed for advanced players. It offers to them more than two hours of heavy charged voting, planning and interesting possibilities. No big game board, just a pile of chips and cards. All phases, although very different, result in cleverly linked decisions, when one part of the round relates to what can you expect in the next. If you love politics, history and challenging games, then Sigismundus Augustus comes from Poland to offer you some candy..
Designer
Adam Kwapiński, Michał Sieńko
Artist
Szymon Charko, Iga W. Grygiel, Radosław Jaszczuk, Małgorzata Śliwka, Dagmara Stefańska
Publisher
Fabryka Gier Historycznych, Fundacja Niepodległości
Year Published
2012
# of Players
3 - 5
User Suggested # of Players
Best with 5 players
Recommended with 3, 4, 5 players
(12 voters)
Playing Time
120
Mfg Suggested Ages
12 and up
User Suggested Ages
12 and up
(5 voters)
Language Dependence
No necessary in-game text
(7 voters)
Category
Economic, Negotiation, Renaissance
Mechanic
Acting, Area Majority / Influence, Deck, Bag, and Pool Building, Dice Rolling, Trading, Voting, Worker Placement
Expansion
Sigismundus Augustus: Dei gratia rex Poloniae – Bona Sforza d'Aragona
Family
Country: Poland
Primary Name
Sigismundus Augustus: Dei gratia rex Poloniae
Infos courtesy of boardgamegeek.com. More Infos.
Review: Sigismundus Augustus – a lenghty ride to polish throne
Final word
Sigismundus Augustus takes place in royal court and requires a large dose of political behaviour. You are creating influence and support through card play, sending servants, negotiating with foreign countries, but also by using military forces against your opponents. This all only to accomplish one goal – get as close to king as possible and become powerful. Whole game is built-up really nicely and all the mechanics work together to create feeling, you are really going somewhere. And this is definitely good, because in a game, that lasts about two and a half hours, some development should be palpable. You need no large components to accomplish the task and you must settle for cards and tokens. Course of each from strictly given number of rounds is disturbed by auctions and action selected by worker-placement, which makes a nice change in game pace. And lets you rest from playing cards for a while. Auctions create the most important part of the whole game. Players have to watch lots of things, which creates problems in first few matches, before you get a firm grasp on everything. Sigismundus Augustus is not suitable for starting politicians, but its here for all those advanced players to digest tension and interesting cooperations on a political ground..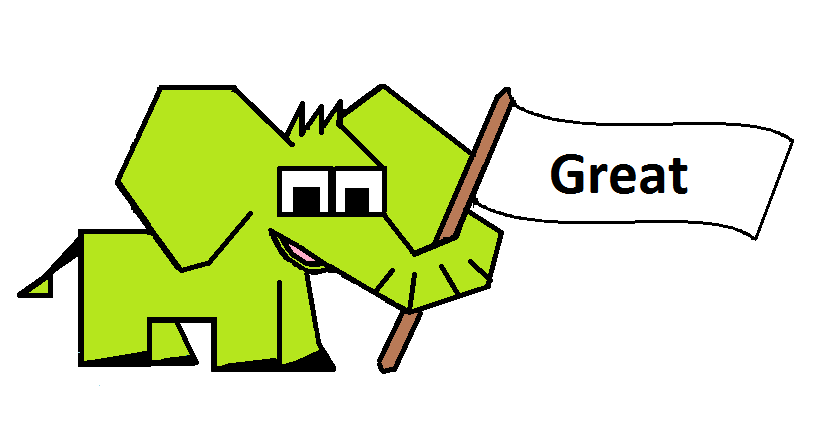 Pros
tactical options
unique mechanic for money and points exchange among players
pace change during round (auction, worker placement)
lots of impacts
mechanics linked together into a compact whole
short and clear rulebook
nice political atmosphere
Cons
long gametime
demanding teaching matches
not for beginners