We are calling Sherlock Holmes! The sentence should have sounded a long time ago, but there is this crazy uncle with us. From the beginning, he claimed to solve everything himself. He barricaded the only exit and held us all against our will inside the house. But when he could not find a murder weapon or motif, he finally recognized his defeat a week later. Seven days in a cold house with a corpse in one of the rooms. Nothing I want to experience again.
And because there is not the famous Sherlock Holmes or his loyal Dr. Watson are sitting on the phone in Baker Street, it is up to the players to start the investigation on their own. Sherlock Holmes Consulting Detective board game series places us again in the role of the awesome detective student, and this time with new stories named together as Carlton House & Queen's Park. Underneath, three designers of Gary Grady, Suzanne Goldberg and Raymond Edwards are signed. This is a reworking of the classic and the second box in the new edition, which we can test for our own skin. His production was taken over by Space Cowboys and game is distributed by Esdevium Games.
And the box on the lid shows all the equipment of a real detective even with a embossed magnifying glass image. Box acts as a drawer, from which you pull a bottom filled with a flood of paper and text on it. Inside a really massive and heavy box, everything starts gently: three smaller handbooks – one with rules, other with golden pages (containing addresses of the characters players will meet in their investigations and their name in the original London Directory), then third stack representing the London map with streets and building numbers. However, paper discovery is far from end, as there are bits of newspapers, a map of the first floor of Carlton house and, of course, the most important content of all – books for the individual cases!
At the beginning of each investigation, players choose one of the cases and take corresponding book. To do this, they have to spread map of London, find a package of newspapers dated to the day of the case (and older ones), and even the directory with names of all the characters. On the back of the rules, there are printed addresses of informers, who can players visit across all cases for consultations and sometimes get a lot of help from them (and other times nothing).
Each case is then its own story, that starts by telling gamers their situation and problem they should solve. Players one after the other alternate in the choice of one clue they choose to follow. They can go to any place or question a character. They will find the corresponding section in the handbook, read it, and pass the chance to another player in turn. So several teammates are involved in trying to find enough information to close the search for the offender and his motive.
Players score is decided by number of clues they needed to close the case. Gradually, they alternate and can arbitrate and discuss over options and solutions as their time runs by. When they believe they have uncovered the whole puzzle, they can look at the last page, where are printed questions to answer (but they may not look at them before!). Players now try to answer them as a team and then check everything in Sherlock's conclusion and compare their success.
Sherlock Holmes Consulting Detective is a game of pure deduction. This is what we have already made clear in our first review, where we were enthusiastic about this concept. And this new addition fine-tunes these minor inequalities and adds new things to spice it up.
The basis of everything is good stories. And eight tasks for players are again very variable and growing in difficulty. You will investigate murders, but even disappearances or abductions. All the stories are written well, but the ground for experience is freedom. Players can freely wander around London, follow their instinct, read newspapers and ask informants.
It is not easy to find the right answers in the flood of text and information. Players can not do without taking some notes. Solving each story is a matter of up to two hours, it depends a lot on the abilities and speeds of the players (and their reading skills). Reading greatly slows down everything.
Although many players may participate in the investigation, they may have to share information with each other. And thanks to this, it becomes a problem in higher numbers and the detective work is best in the lower numbers, ideally in two. So both can put their heads together and discuss the story, but at the same time, its not one player for everything. But game is playable and fun even in solo.
But then there's news and first one is Carlton's house. This can be explored by players in every case and will give them different leads as they travel there. Experiences take place on three floors filled with rooms and vary a lot from what is going on normally in the open space of the city, as we have been accustomed to from the previous box.
The second big thing is the vast Queen's Park case. It's so important for the box, that it got into the name. Why? Because the story spans across three days, and this time the real time influences the game. Each clue costs players fifteen minutes, and players will need a new table just with time remarks to track their progress in the game. This is a great example of how great immersion there can be in this game.
Each book contains a solution printed upside down. So there is no problem, that players by some accident saw the solution or have visible answers at first glance. So they can not accidentally look into the solution, but they have to look for it. The same goes for the Holmes questions, that players should not know in advance, because its their correct estimate to enjoy it. At the end of the game, however, it is possible to score success with correct answers, after deduction of penalties for clues used.
The atmosphere of each investigation is very dense and players will soon immerse in their fantasy. Foreign players have it a bit more difficult with English. But despite this trap, there's always something to discover. Sometimes they are fake clues, and players must really be able to grab through a lot of text, look for contexts and have the ability to read between lines. You will never get the answer on silver plate. You must earn it.
The basis for the success of such a game must be the script and quality of writing. It is strange to talk about these features in board games, but Sherlock Holmes Consulting Detective is avoiding very classical rankings. But the whole box also offers great processing. The new elements deepen the whole experience and mean, that the new Carlton House and Queen's Park box is perhaps the best set of detective stories you can get in this series!
Designer
Thomas Cauët, Raymond Edwards, Suzanne Goldberg, Gary Grady
Artist
Arnaud Demaegd, Neriac, Pascal Quidault
Publisher
Space Cowboys, Asmodee, Asmodee Italia, CrowD Games, Ystari Games
Year Published
2017
# of Players
1 - 8
User Suggested # of Players
Best with 5 players
Recommended with 1, 2, 3, 4, 5 players
(11 voters)
Playing Time
90
Mfg Suggested Ages
12 and up
User Suggested Ages
12 and up
(3 voters)
Language Dependence
Unplayable in another language
(2 voters)
Category
Deduction, Murder/Mystery, Novel-based, Post-Napoleonic, Puzzle, Spies/Secret Agents
Mechanic
Cooperative Game, Storytelling
Family
Books: Mystery Novels, Books: Sherlock Holmes, Cities: London (England, UK), Country: England, Game: Sherlock Holmes Consulting Detective, Misc: Limited Replayability, Players: Games with Solitaire Rules
Primary Name
Sherlock Holmes Consulting Detective: Carlton House & Queen's Park
Alternate Names
Sherlock Holmes Consulente Investigativo: Carlton House e Queen's Park, Sherlock Holmes Detective Asesor: Carlton House y Queen's Park, Sherlock Holmes Détective Conseil: Carlton House & Queen's Park, Шерлок Холмс, детектив-консультант. Карлтон-хаус и Куинс-парк
Infos courtesy of boardgamegeek.com. More Infos.
Review: Sherlock Holmes Consulting Detective – Carlton House & Queen's Park
Final word
Sherlock Holmes Consulting Detective: Carlton House and Queen's Park is a joy for all aspiring detectives. A set of ten (or seven and one three-day, if you want it precisely) stunning stories that offer a really dense atmosphere and great freedom in deduction. The feeling of success arises from the fact, that players solve the whole puzzle themselves. New concept of time makes the games even more exciting, because suddenly something is really going on. In addition to the map of London, players will also get a map of the house, which always has a little different content in its scenarios. Sherlock Holmes Consulting Detective: Carlton House and Queen's Park is a beautiful evolution for us that does the shift of the concept again a little further.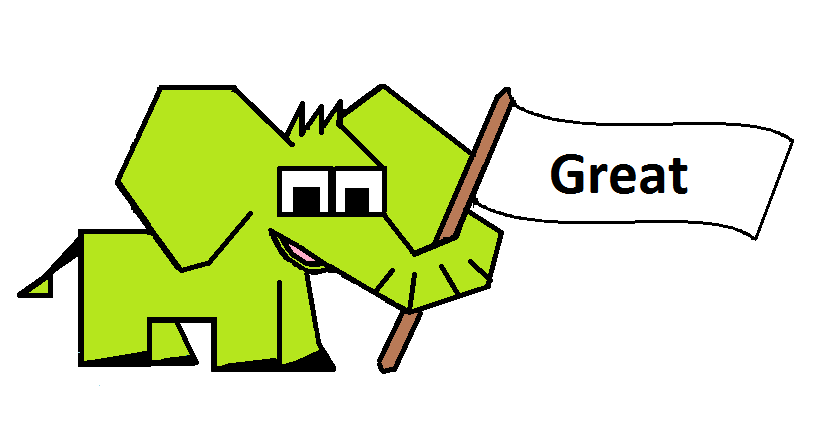 Pros
true detective work
player freedom
lots of fun
great Carlton House
amazing final story
time element
Cons
higher numbers of players
each case only once