Where else could we try to hide from the ever expanding darkness? It already seemed, that we had managed to repel its arrival and we returned home. But a few months later, dangerous creatures began to appear in our forests again. So we took our families and fled to the ancient shrine of Moneshoba.
Gloom of Kilforth was so successful, that it was expanded soon enough with a sister game. This is a standalone version, that is based on the same principle. Behind everything is again designer Tristan Hall, who gave his new work the title Shadows of Kilforth. The game first hit the market in 2019 with graphics signed by José Salvador del Nido and Ania Kryczkowska. The game was released by Hall or Nothing Productions and flies on the distribution wings of Esdevium Games across Europe.
The box is similar, although of course the story takes place in a different environment with other heroes. But again, players each choose their own character and race, but above all three saga cards. These are his set of goals, that he must complete in order for an inconspicuous warrior to become the real hero that every villain must reckon with. And then, players need to defeat this threat.
In the game, players will move heroes through a plan of twenty-five cards. When they arrive at a place, they can search it and thus summon an encounter card, which represents an obstacle (battle, quest), which the player solves with the help of one of the statistics of his character. In addition to physical rewards, players can also receive rumor cards with keywords for their achievements. They try to collect the one, that is required of them by their currently revealed side of the saga card. Heroes fight enemies with the help of dice, but every wound really hurts. The player with the life point will mainly lose one action point for upcoming turns.
At the end of each round, one of the available locations is then immersed in gloom. This is also a countdown for players to complete the game. After twenty-five rounds, they must be able to defeat the main enemy (but must have completed their line of saga cards) or accept the defeat.
Shadows of Kilforth looks a bit like an expansion of the original Gloom, but it's a stand-alone box that uses the same mechanisms. And again, the most majestic impression is the feeling, that an ordinary character becomes a really powerful hero in these 25 days. And just like in the first box, it's exactly the same great experience to make this progress with him. This is, of course, again due to the great graphics on the cards, which further support the fantasy theme (this time with an oriental touch).
Compared to the base, there are only a few small differences, that move the overall gameplay a little further. During the game, the heroes must align to one of the two sides. They can change their affection and their decision for the next game will influence, what effects of cards apply to them. This is another interesting element. Both boxes can be combined to get tremendous variability. Above all, it is a combination of races and classes of heroes. But it is also necessary to appreciate the breadth of the range of quests.
Players can even reserve some cards just for themselves. This makes them "invisible" to others and they have to reveal new card. It will help a bit with the speed of the game, but it will also allow you to bring in a bit of tactical thinking. Among the cards, there are also new ones, that can be connected to others. Locations in the dark also show with number, how many life points a player loses by visiting it.
Changes have also affected our favorite saga cards. These help players in their development and gradually provide them with goals that they must achieve. Some cards now contain so-called interludes, which allow players to be more busy. In our opinion, the novelty unnecessarily complicates the great and logical mechanism of character development. This extension of the rules did not suit us very well.
It is clear that there is still a lot of chance in the game. You will have to wash your luck in drawing cards, exploration and dice. And rolling dice is quite enough, which is probably the biggest problem, that some people have with this game. In addition, the rules are not the clearest, most of the information is variously drowned in a lot of text. Fortunately, once you try them, you will no longer have problems with the game, because it is quite simple in terms of rules.
The game has a reasonable pace, unless you invite more than one other teammate to the table. But despite it, the total time is simply too much in very high numbers. You have to count on an absolute minimum of two hours. But Shadows of Kilforth may remain the best as a single-player adventure solitaire.
Shadows of Kilforth is a game, from which a dense atmosphere drips in all directions and victory does not give you free. Darkness is spreading and it is uncertain, whether anyone can gain enough experience during the limited 25 rounds. Shadows of Kilforth offers the same gameplay, which is good news and bad news.
Designer
Tristan Hall
Artist
José Salvador del Nido, Ania Kryczkowska
Publisher
Hall or Nothing Productions
Year Published
2019
# of Players
1 - 4
User Suggested # of Players
Best with 2 players
Recommended with 1, 2 players
(11 voters)
Playing Time
180
Mfg Suggested Ages
14 and up
User Suggested Ages
14 and up
(3 voters)
Language Dependence
Extensive use of text - massive conversion needed to be playable
(3 voters)
Category
Card Game, Dice, Expansion for Base-game, Fantasy
Mechanic
Cooperative Game, Dice Rolling, Modular Board, Role Playing, Solo / Solitaire Game, Variable Player Powers
Expansion
Shadows of Kilforth: Adventures Expansion Pack, Shadows of Kilforth: New Tales Expansion Pack, Shadows of Kilforth: Shadows of Pay Promo Cards
Family
Crowdfunding: Kickstarter, Players: Games with Solitaire Rules, Setting: Kilforth
Primary Name
Shadows of Kilforth: A Fantasy Quest Game
Infos courtesy of boardgamegeek.com. More Infos.
Review: Shadows of Kilforth – glooming for the second time
Final word
Although we did not spare with negatives in the text and in the evaluation, the overall impression of Shadows of Kilforth is definitely not so bad. On the contrary, it is once again becoming an addictive gaming time. But you have to meet certain entry conditions, which are the relationship to the length of the game and the randomness of the experience. We didn't come across many people, who wouldn't like to play it again, after all, as was the case with Gloom. Shadows of Kilforth is a colorful fantasy adventure that can offer players many interesting experiences.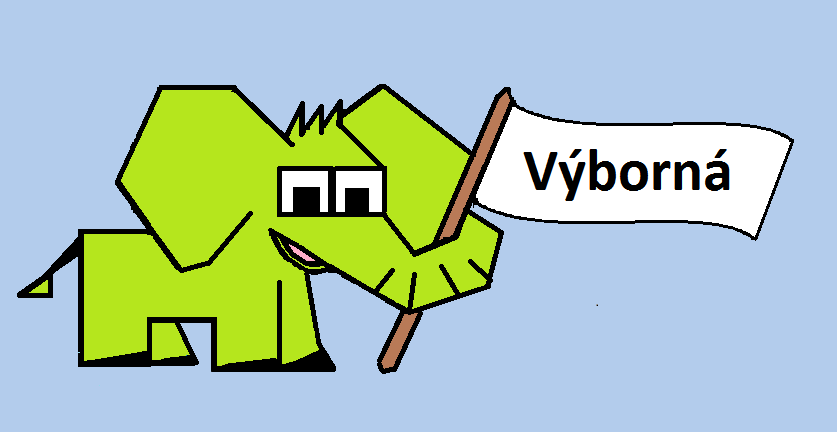 Pros
exactly the same game as Gloom (added variability)
great graphics
saga cards determine development
atmosphere
immersion in the action
voltage
the process of gloom
possibility of interconnection and increase of variability
Cons
exactly the same game as Gloom
coincidence remains
the length of the game remains
problems with the rules remain