Under most cities, there is thriving a mysterious life, about which we have no idea. Entirely different situation is under large cities, where underground hides a variety of mutant monsters making a civilization. They sail on their ships made of cans among human waste, looking at other species, who only remotely resemble race, from which they evolved.
These sewer pirates have a hard life. Their every day is a struggle for survival, because people send them down more and more garbage through tunnels and tubes. But there are also leftovers among them. And for them are happening hard fights. We welcome you into the endless network of canals, life in eternal darkness. Welcome to underground rats. Welcome to pirate sewers.
In such an environment, which we are all closer than we think, the story of a new board game from Heidelberger Spieleverlag, publishers of excellent party game Aargh!Tect (review in Czech) takes place. This year they embarked on a collaboration with the Austrian author Andreas Pelikan, who might have some Czech ancestry, because his name means pelican. He created Sewer Pirats.
Marina Fahrenbach was the one, who Illustrated not only cover, but also the game plan and pieces. It is interesting, that the game was not tested only directly in Vienna, but also in Helsinki and Espoo. We did not know, they have sewers over there too. Seems too cold for them, I suppose. And then game travelled to Germany in 2012, and there was finally born into the world inside a big box.
It has drawing of a pirate on its cover. You won't doubt about that even for a second. Eye patch, a sword in hand and still it is.. a rat. Yep. A pi-RAT. Jagged with a sailor hat. Even such a creature might really live in the pipes below. And although you will not be pleased to go down there, you will like what you see, when you open the box.
Inside you won't find a big game board. Instead, there are sheets of tokens and a trio of large oblong pieces spanning over the whole length of the box. Each of them can easily be broken out of the cardboard shelter and in that moment, you will find, that they represent sewer boats. One of them is made of waste barrels, other from crumpled cans and the third is saddled big green crocodile! The graphics are interesting and fits well on toxic waste theme.
You can see three numbered points on the ships. Well actually only two, because the third place is pulled by a boat on the barrel and is not really a part of vessel. At front, on the bow, there is still one last position with the letter C, which marks the spot for the Captain. Each of the pieces is marked with one skeletal symbol – fishbone, cat skull, or a stork.
These symbols begin to be important, when we uncover a deck of cards. Their backs are covered with title picture, but otherwise they are divided exactly into three groups – orange, green and purple. Each card corresponds with one symbol of a boat.
But we completely skipped the other tokens you get from the sheets together with large parts of the ship. There are two types – round, which are only few, while the remainder is square. They all contain one image of prey – in most cases food or tools, but there are also prisoners in the form of dolls and teddy bears. The game will tell us, whether similar characters are alive in the sewers, but judging by look in the eyes, yes they are.
There are also two help cards, which are also made of strong cardboard. And of course, an eight-page, richly illustrated and filled with examples rulebook. There is no problem to learn this within one game. But because Sewer Pirats are also made for children, it contains prepared easier and even more simplified version.
Well, the most important and most interesting part of the box have we avoided until now. Indeed. There are two piles of plastic components, that will take this game to another level and help it to create even better different impression. You will find thirty of successful miniatures depicting various creatures, that live in the sewers, in the box. In total there are six kinds of figures, each kind counts five pieces.
But the game is for a maximum of five players, which might seem illogical. It will start to make sense, when we look at five different types of color bases. There is a total twenty (four of each color) and have handles on the sides, so you probably immediately think of their use – you simple click miniatures into them, so players can tell them apart. The system is a registered trademark of Heidelberger Spieleverlag named Color-Clicks.
Yet there is still something strange in the numbers of miniatures. And we explain it now. In each game, you do not use all six races, but only four of them. Each player gets same team for one game – one piece from each of the available races, thus assembling his pirate crew. But before you start manning the ship, we have to prepare other game pieces.
Right at the start, you decide by random draw, which four races will participate in the game. You select four out of six cards randomly and accordingly deal the miniatures. Each player chooses a color and takes bases of that color. Then he clicks figures into them. Easy, quick and safe.
And then the preparation of the game itself follows. First, you place three ships on the table side by side, so that in front and behing them remains space. Especially ahead of the boat is important to leave table blank, because this is place, where booty will float and you can collect it. And for these maneuvers you'll need enough space. Space behind the vessels were used in our games for cards. Shuffle the whole deck, put it down, deal top four cards beside it to make a menu. And also the players themselves have to have some in hand to start with.
What you have to do then, is mix all the hard tokens of goods and put them into columns. In front of each of the ships, you lay publicly two groups made of three square and one round bonus token. Groups are arranged in a straight row in the direction where boats sail, so first will passengers collect the goods from the first group, which will bring them closer to the second.
Ships are still empty, but all the players are already ready to start. Their goal is to collect the most valuable food and liberate the hostages. On each square token, there is its value stated in the corner. Round chips serve as a bonus and we will discuss their ability later.
And how the players act? Each opponent has a choice of three options, during his turn. Either you can pick two cards from the menu, or draw them from the deck, just as it is done in Ticket to Ride (review in Czech). These cards stay in his hand, and they can be used to send his crew aboard the ships and try to obtain the most advantageous position – a captain space.
This opens up the main and most important action in the game. By paying cards, you can send your representative onto one of three ships. You must, of course, pay the card with corresponding symbol. One played card means occupying the lowest vacant space, every step forward will cost you another card. In subsequent rounds, you can send new miniature to any ship or move your already sent sailor forwards.
But battle for space on the ship is much more interesting, because each of the races can do something extra. It is precisely these skills, which can often help you to decide, whom of your crew members should you send where.
You can move up to captain position, when there is no blank space between your man and the letter C. By the time the ship gets its commander, it is ready to sail. This is the last action, which you can use (sail out), but you will need to use it during your next move, after you gain captainancy.
The departuring vessel may not be fully occupied and its ok. Passengers are usually obviously of more colors and races and they will split the prey located ahead. The captain gets the only round bonus token and he can choose any of the three square chips. Then other passengers on the ship take in order the remaining two squares of the goods.
Once satisfied with the loot, figures go back to their owning players, which put gathered tokens in front of them. Counting points is agenda for the end of the game, so now is only important to keep them secret. Other characters, which did not receive any reward (they were too far in the back, usually on the last third barrel position), remain on the ship. But this one figure may eagerly move forward on the ship by one space, meaning he gets his loot next time for sure! There is another group of items on the horizon, when players randomly put four new chips on display.
The game is played this way, until there is no loot to collect. Once the table contains not enough undiscovered goods tokens to fill the vacancy before the ship, the game ends immediately by last sailing of captained ships. Players can now add up victory points for any square flashcards plus added bonuses.
But beware – cans need openers in ration one for one. For those ones, who are missing a pair, you will get nothing! You have to free hostages with intelligent parrots, but only one species with one green creature, so either teddy bears or dolls. Ketchup and hot peppers increase the point value of foods, which they are suited for. Couples are always easily recognized by the corresponding color. After adding up all of these bonuses, the player with the highest score wins.
Sewer Pirats is a simple family game, in which the players jostle for position on the board. For their use and transfer only cards played from your hand are valid. Just because the game is easy to learn, it can be enjoyed even with smaller children, who will be impressed by included miniatures.
Although the game has simple rules, player always has choice from several places, where can he send his crew member. It is important to try to use them positionally, but also keep track of items in front of ships. Only some of them are intersted for you, as you cannot collect everything.
Pairing pieces guarantees a much larger score, than if the goods is collected indiscriminately. For example, cans could be completely useless for you, if you do not focus on the collection of bottle openers. There are plenty of them on offer and cans are worth a lot of points, so it is really worth it. And it's like that with for example ketchup, which is worthwhile, if you have a collection of a lot of french fries – each of them will be upgraded by ketchup (no pairs here).
Miniatures with colored bases look great and especially the whole game remains throughout match excellently transparent. You constantly have a clear idea about where your and opponent's forces are located and what could you expect in the next round.
The only more complex element of the game are special abilities of those six different races. You can, however, easily play the game without them, if you are playing with younger children, who would have a problem with tracking. Sometimes even less experienced adults forget to use them. Each character has an interesting ability, which is somehow beneficial to you, whether it is a payment of card for skipping of your miniature, or gaining one extra card, when dividing spoils.
Who would mind discarding some characters from one game, he can use alternative game preparation. For this part, you use the other side of the ship playing boards. You lay them next to each other and create a bar. Here you can recruit units, that are closest to you with their skills. This option is especially appreciated with more experienced players.
The whole game is accompanied by a little environmental theme, because garbage is becoming a major problem in modern consumer society. Playing quietly informs children about the dangers, resulting from the release of toxins and chemicals, and of course by dropping garbage mindlessly anywhere you want. And that's a good mission.
The box and its contents excel in processing. The pieces are easily distinguishable from each other and apart from humanoids, you will also find a snail or tentacleman here. Each mutant has its space in this game. A game environmental atmosphere is supported by the illustrations of ships and large skeletal icons everywhere. This is no optimistic sight, but still it is a fun game!
Sewer Pirats is a nice game for beginners and slightly advanced players. Do not get distracted by the theme and skeletons, this game is really family one. In really simple rules, the game includes a number of options and choices, that will keep you on your toes. And that's good news for more advanced players, who will also not say no to a match of this simple and quick game. So you definitely should not be afraid, to get in the boat called board games accompanied by this game. Just keep your hands and other body parts inside the ship at all times or you could grow a tentacle!
Designer
Andreas Pelikan
Artist
Marina Fahrenbach
Publisher
Fantasy Flight Games, HeidelBÄR Games, Heidelberger Spieleverlag, IELLO, Magellan
Year Published
2012
# of Players
2 - 5
User Suggested # of Players
Best with 5 players
Recommended with 2, 3, 4 players
(18 voters)
Playing Time
60
Mfg Suggested Ages
10 and up
User Suggested Ages
8 and up
(13 voters)
Language Dependence
No necessary in-game text
(11 voters)
Category
Animals, Miniatures, Pirates
Mechanic
Open Drafting, Set Collection, Variable Player Powers
Family
Theme: Anthropomorphic Animals
Primary Name
Sewer Pirats
Alternate Names
Gli Allegri Pirati, Die GulliPiratten: Der Schrecken der Kanalisation, Pirates des Égouts, Крысары сточных вод
Infos courtesy of boardgamegeek.com. More Infos.
Review: Sewer Pirats – how a rat becomes a piRAT
Final word
Sewer Pirats is a miniature game, which is destined for nice family play. Its an easy strategy, where you have quite lot of options and several paths to victory. Each race has different skills and there is another loot in front of each ship for your men. For these gathered tokens, you get points at game end, but only in case, when you have collected right combinations. Therefore you have to not only send your men, but also pick the right ships, which are interesting for you to seize. Game excels with perfect processing. Although the box recommends game from 14 years, its not quite right – you can play it with a ten-year old. And it will still entertain more advanced players. Sewer Pirats is a pleasant and goodlooking fun.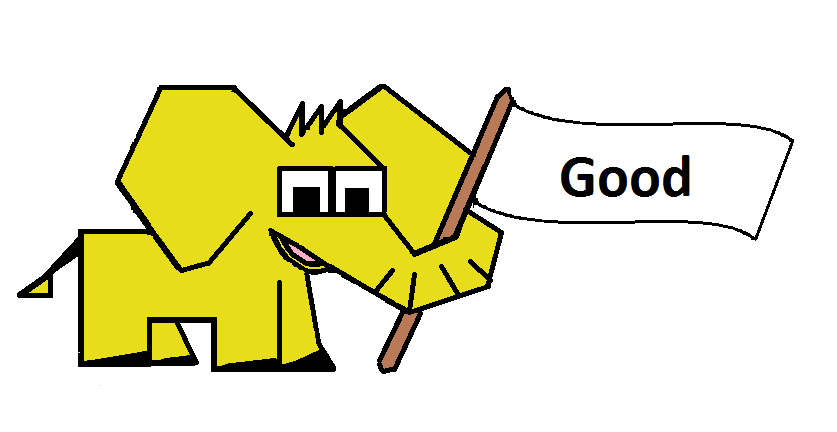 Pros
beautiful miniatures
simple gameplay
unique race abilities
bonus tokens raise value
price
family game
simpler version and race choice without luck for more experienced players
color click bases
Cons
someone might not like topic
cards are coming randomly