When we were here two months ago, you had a chance to read a review about heroism. More specifically about a heroic cooperative game Sentinels of the Multiverse, where you should save the world every day more than once. Just for the fun of it. And because we loved its adventures and all the superhero stuff, we asked the Greater Than Games company to ship an expansion for further testing. And today is the day, when we will finally share our impressions with you.
In previous article, we have already mentioned nearly all the important information. Rook City, like the original game, is a child of three authors: Christopher Badell, Paul Bender and Adam Rebottaro. The last of them is responsible also for the game illustrations.
Rook City is hidden in darker box, than original Sentinels and its size is surprisingly also a bit larger, than the original game. Oddly rectangular shape, which you have probably never seen in the other games hides three decks of cards next to each other. The box is limited with a paper insert, leaving place precisely for these three decks and will hold them tightly. That is important, because you would not have to deal with a mutant rat in your living room. The whole box is supported by an anti-villain material, which will keep them safely inside.
In these decks, you will find two new heroes, four villains and two newly discovered environments. This expansion pushes the game to unprecedented places and replayability using four new criminals moves completely out of any replayability-o-meter. Even the one we own. But Rook City presents several innovations beyond new cards, which will make you smile. And we will tell you more about them in a minute or two.
You do not know, how to play the original game? Then it would be best for you to read our original review of Sentinels of the Multiverse. Yet we will together briefly refresh basic principles. Each player controls one (or more) selected hero(es). Each character is represented in a game with a deck of cards. Together these heroes stand against the bad guys in some randomly drawn environment. Players draw cards into their hand and your character can play new skills. In each round, you can use any ability to help your comrades or directly hurt the enemy with some type of attacks. Players lose, when all heroes die. For victory, you need to defeat the criminals and all his minions, thus reducing their number of lives to zero.
Of course the game contains a lot of other factors. The main of them is the environment, which will make your fight more difficult, but also greatly helps the whole atmosphere of the heroic battle. You can almost be there and touch the fighters, when ceiling is crumbling on their head. It is in your experience, where is the greatest weapon the original Sentinels of the Multiverse hidden.
The original edition struggled with one serious deficiency. It was a game, where was a lack of balance between different number of players. Authors thankfully learned from reaction of fans and introduced a new scaling option. Each card has an X symbol mentioned in all the places, where it should depend on number of heroes in the game. Then in the bottom line, there is an H (heroes) in ring containing instructions to evaluate it. Finally three players do not have to play with four heroes and alike.
Unfortunately, scaling only applies to Rook City, so if you mix it with the basic game, you will still have an unbalanced game. So effort really counts, but there is only one option to change the original card – the authors will offer downloadable stickers on their site as soon as new version becomes available, which would you have to attach to every card. Or you can buy new edition, which will be hopefully out in september 2012.
Besides this great news, which makes Sentinels entertaining for all number of players, the players will also find a new kind of damage, which is "irreducible." If you deliver your enemy such a blow, you have a chance, that he would mitigate your damage. The only chance to avoid it, is to be totally immune to this type of damage.
This damage opens up new challenges for players as heroes often were able to absorb some of the hits and reduce the damage. On the other hand, this time defense is not enough and attack can be so deadly, that it cannot be avoided. Players must invent new tactics and try to deal with danger of defeat.
Some new characters will also become indestructible. This means, that even when lives of this card falls to zero hit points, it remains in play until its very end. This of course means, that some effects associated with the card or other events will also be still affecting the game. That means more difficult situations for you.
Rook City expansion is generally more difficult and you can easily tell, that the balancing of the game is better. Due to the fact, that Rook City contains only two character decks, you can completely enjoy it in just two players. With more players, you have to include any other hero from the basic game, which does not influence much. Scaling is mostly for villains and their decks.
Speaking about the environment – these cards finally contain not only text, but also a thematic pictures. And illustrations are again something, that should motivate you to purchase the game. Adam Rebottaro has areally an interesting way to draw a cartoon character in various positions. And some of the cards are really nice to look at and when in play, they create the whole superhero world come true. At least for a while.
And what about heroes and bad guys, which can be found in the game? Together, your hero characters are definitely not in the majority in this box. But it does not matter, because there was a lot of them in the original game. Much more fun binds to new villains. You should be happy to own four new enemies, who are again very interesting and with imaginative abilities. You should have fun, when coming up with good strategy to defeat them.
For example The Organization is full of interesting ideas – it has one Chairman and one Minion, as we know it. But there are also underbosses and also thugs as the ordinary ones. They start in the discard deck at the beginning. And some of them can be pretty troublesome.
In the new environemt decks, there are more cards, which will continue the game with you for several turns. They have hit points and you have to defeat them just as your original rivals.
Even heroes are interesting, although there are only two of them. Our favorite is ExPatriette. She is constantly holding some kind of gun in her hands. She looks like a Rocky with purple hair. Excellent character.
Sentinels Of The Multiverse: Rook City corrects the most fundamental problem, which was burdening the original game. The difficulty did not differ with the number of players. It is different now and it's really great! You can now focus only on one hero and his deck even, when you are playing with fewer players. And this way you will enjoy the battle much more. Box adds new characters with new capabilities, which again changes the approach to the game and makes you consider every move. New villains are great and the Corporation is incredible! Sentinels are reporting, that there is trouble at the border. You should stand in the front row and shout: Attack!
Designer
Christopher Badell, Paul Bender, Adam Rebottaro
Artist
Adam Rebottaro
Publisher
Greater Than Games, LLC
Year Published
2012
# of Players
2 - 5
User Suggested # of Players
Best with 5 players
Recommended with 2, 3, 4, 5 players
(13 voters)
Playing Time
30
Mfg Suggested Ages
13 and up
User Suggested Ages
14 and up
(5 voters)
Language Dependence
Extensive use of text - massive conversion needed to be playable
(7 voters)
Category
Expansion for Base-game, Card Game, Comic Book / Strip, Fighting
Mechanic
Cooperative Game, Variable Player Powers
Expansion
Sentinels of the Multiverse: Chokepoint Villain Character, Sentinels of the Multiverse: Dark Watch Promo Pack, Sentinels of the Multiverse: Ra, Horus of Two Horizons Promo Card, Sentinels of the Multiverse: Rook City – The Wraith Promo Card, Sentinels of the Multiverse: The Final Wasteland Environment, Sentinels of the Multiverse: Wager Master Villain Character, Sentinels of the Multiverse
Family
Crowdfunding: Kickstarter, Game: Sentinel, Theme: Superheroes
Primary Name
Sentinels of the Multiverse: Rook City
Infos courtesy of boardgamegeek.com. More Infos.
Review: Sentinels of the Multiverse Rook City – heroes are back
Final word
Sentinels of the Multiverse: Rook City is an expansion, which we have really looked forward to. And we have to say, that is was no disappointment at all. It corrects all those tiny little errors of the original, mainly the balancing of game for another numbers of heroes in the game. Of course only for the new cards in the expansion. On top of that, you will encounter new great enemies and be stronger by pick of new two heroes. Environment has now also cards with images on it, not only text. So if you are a proud owner of Sentinels of the Multiverse, then there is no reason to hesitate. This expansion is obligatory for all superheroes!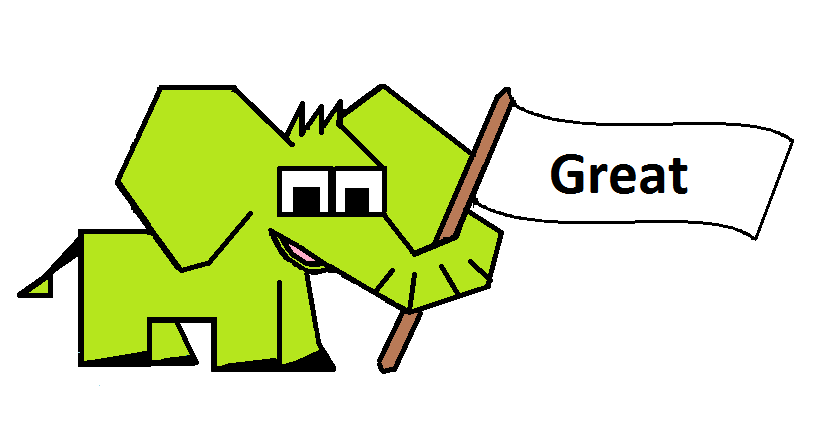 Pros
chances are now even, no matter how many heroes participate
indestructible enemies
The Organization
huge variability
images on environment cards
Cons
equalization works only for new enemies