There are clouds gathering above humanity. For two weeks, I have not seen a single smile. Even on my own face in the mirror. Something is sucking all the joy from us. Disappearing into obscurity and we are left only with sadness, despair and depression. The number of suicides increased ten times only in our city in the last month.
Heroic team of Sentinels shook to its foundations. New evil entered the world and swallowed their team. Unhappy heroes are useless heroes. It is time to call in reinforcements. A pair of new fighters to raise flag of the country, bring others to the right path. Right now, somewhere in the distance, a marginal hope appeared. Saving the world is not so impossible as it seemed even a few moments ago..
You are one of the phoenixes, that rise from the dust and cover world with their wings world to make a safe shelter for it. A new chance to join the team of Sentinels arises in front of us due to expansion of the game Sentinels of the Multiverse (review) called Infernal Relics. Successful and nice expansion Rook City (review) has a new brother on our shelf. All this heroic stuff is produced by Greater Than Games, whose work was enabled by fans support on Kickstarter site.
Team of Christopher Badell, Adam Rebottaro and Paul Bender was enriched by a person, few would have expected. Father of one of the most popular cooperative games Arkham Horror, Richard Launius was working with them on Infernal Relics. And all players will certainly appreciate his help, because this heroic card game deserves every helping hand, that is willing to add it, bring it to next level and help to sharpen it to perfection. And this is exactly, what this expansion is doing.
If you have read our initial two reviews of the game and its expansion, you surele remember, that while we reproached imbalance to basic box, the more we were excited about the changes, Rook City brought in. And we will soon learn, what is addition of the new (well not entirely new now) box.
Expansion hides in the box, that has the same dimensions as Rook City. On the cover, there is a picture, that will prepare you perfectly for everything inside. There are heroes, enemies, but also the pyramid, which will become one of the new environments. Owners of previous boxes will not be surprised by content. In three symmetrical pockets are three decks of cards.Nothing new in here at the first sight.
Players take the role of one of heroes on themselves. They arrive at the scene of one environment, where they must stand in the way of their current archenemy. Even this one is chosen randomly from the range of decks. Heroes activate their skills and after the, at the end of all player turns, evil gets its chance to strike back. Whole round is ended by an environment card, that can sometimes affect your endeavors. The task is to destroy evil master, before he takes away the lives of every present team member.
All this will revolve today (in Infernal Relics) around the magic in the hands of heroes, which brings little world of supernatural in the world of heroes. Although this is usual topic in many comics, it is very specific and some players may have issues with it. You can then easily avoid this expansion, although you will make a big mistake, trust us. Now this step towards magic enables this game to perfectly shine.
This review will be split into three parts, each of them gets its special assessment. Each addresses one third of Infernal Relics, as they all deserve special attention. This is exactly, what we decided to provide for each member of the stellar trio. There are heroes, environments and dark enemies.
There are two warriors in the mantle of goodness: Nightmist and Argent Adept. First in line is the female figure. Faye Diamond found herself in her skin one day. She is an intangible form, making it a very unique experience altogether. Initially, in the first game you can have some troubles to find your way to her gameplay. But when you get it all right, you will found her as an excellent hero to play with.
With Nightmist comes first new mechanism into play – the magical icons, that are present on all of her cards. It is with their help, that you can multiply effects of your spells. You will even reveal the top card of your deck very often, which gives the character a greater sense of luck. You will be often plunging into the depths of both packages (drawing and discard), using them in different ways. Without cards quickly running through your hands, you can soon find yourselves helpless at the mercy of the enemy clutches.. She can heal through Master of Magic card, support others by drawing cards (Enlightenment) or by returning the discard pile into play.
And then there's the Argent Adept, which is absolutely unique. It is a magical musician, such a piper with supernatural powers. A Pied Piper hero. Gifted virtuoso, who plays on the relics. Instruments with unprecedented capabilities combined with cards of melodies, harmonies and rhythms, creating unseen combinations. In fact, these new types of cards – tools – allow for activation of the other three, which serve as a persistent card waiting to be used again.
Playing for Argent Adept is always a real experience for the player. You must try to create a great mix cards and turn music into destructive weapon or vice versa use supportive powers to draw cards or defend against the attacks of darkness. This makes it a great supporting character for every game and quickly becomes one of the most popular heroes in the ranks of the Sentinels, although you are unable to actually hear his melody. It is not easy to play for him, because of all the combinations, but we really enjoy it. Perhaps its only drawback is the fact, that he sometimes slows down otherwise smooth tempo of the game, because the move can last longer by multiple card draws.
Both heroes succeeded brilliantly in our group. You really feel their new capabilities flow through you, thinking which one is best suitable for the team at this exact moment. At the same time, you have to pay attention to new and exciting environment, that can bring some positive points. Each new game will make you sweat, because this time the enemies are really from hell itself.
Both environment work very well and they can stick a knife in your back, but sometimes vice versa improve your situation and fight back in your favor. It feels just like an environment might be in the reality of world with superheroes, although it makes everything more dependent on luck – if you draw positive effects, game will become a little easier for you. Tomb of Anubis is a classic atmosphere with mummies and everything, that goes with it. However, it is nothing compared to Realm of Discord, which will take you to another world with unfamiliar rules somewhere outside of known dimensions. Its effects are crazy, but fun.
We kept enemies as last thing to describe. The quartet will stand against you to their last breath. The weakest and therefore, according to our experience, the least interesting is Gloomweaver, Mr. Nightmare. If you're unlucky and you allow him to quickly find all three of his relics (this will change his incarnation into Demon God), he can give you a hard time, but is zombies with two life points are not something to respect much.
If you try your take at hellish Apostate, he will be tougher despite having only a "mere" 66 lives to start. But his relics and spewing fiery destruction cards together with devilish forces will be slowly sucking the strength bit by bit out of you. A few demons walk in his service, which may not succumb easily. His relics are used as horcruxes (really!), which are destroyed instead of his body and when they are in the game, your enemy is virtually indestructible.
Both of these enemies are kind of interesting, but they can not compete with the other pair, which begins with Akash'Bhuta. You will gasp, when you first see his image and notice numeral 200 on the counter of his lifeforce. It will not be an easy challenge. As a true creator of chaos, he can manipulate with your mind, lulling you and then strike. Only to wake up its destructive nature. He works very closely with the environment deck, that improves his powers. His vast body does not rely on relics and instead of servants, you will be fighting body parts, that are closer to you in their size, than his monstrous body.
But we left the best for the end – a group called The Ennead, whose power varies according to their starting assemble, which you draw at the start. There is more characters in The Ennead, than you get to meet in one game. They function as a true team and complement not only each other, but naturally also with the cards, that are located in their deck. All cards have immediate effect, but the feeling you are fighting with a team of villains is simply worth a try for everybody.
When we look back on all four villains, it should be emphasized, that each of them requires different tactic to beat. And it is a very important finding for an expansion. There are small bugs in complex mechanisms, but the result is again a great teamwork of all heroes and really unique experience for every game, almost with its own comic backstory.
There may be some simple losses and victories. Most discussed not only at home, but also on the forums, is Nightmist ability. When she is the last hero standing and goes into her Mistform (makes her indestructible, but harmless) and any of the other heroes increases attack power as incapacitated, you will basically turn every enemy to dust. But this can be perceived as some atmospheric ending, if you know, how to correctly interpret it.
We are aware, we are far behind publishing schedule of Greater Than Games LLC with our reviews, but we were waiting for a reprint and got a complete package containing all three boxes. In addition, we are testingExtended Edition of the game, and you can also look forward to a review of Shattered Timelines. And all this in the very near future!
Sentinels of the Multiverse: Infernal Relics represents for us a bit better (there is really little difference in quality) option, than Rook City. But only in case we would be forced to choose only one expansion to our favorite games. Both of them are good. Infernal Relics shows new possibilities, adds interesting characters on both sides of the conflict, but also perfectly enriches gaming experience. It is this richness and novelty, that outweighed in benefit of the second expansion. It should be part of collection of every true hero!
Designer
Christopher Badell, Paul Bender, Richard Launius, Adam Rebottaro
Artist
Adam Rebottaro
Publisher
Greater Than Games, LLC
Year Published
2012
# of Players
2 - 5
User Suggested # of Players
Best with 4 players
Recommended with 1, 2, 3, 4, 5 players
(6 voters)
Playing Time
30
Mfg Suggested Ages
13 and up
User Suggested Ages
12 and up
(2 voters)
Language Dependence
Extensive use of text - massive conversion needed to be playable
(3 voters)
Category
Expansion for Base-game, Card Game, Comic Book / Strip, Fighting
Mechanic
Cooperative Game, Hand Management, Variable Player Powers
Expansion
Sentinels of the Multiverse: Chokepoint Villain Character, Sentinels of the Multiverse: Dark Watch Promo Pack, Sentinels of the Multiverse: Dice Tower Kickstarter Promo Pack 2016, Sentinels of the Multiverse: Kvothe Six-String Argent Adept Promo Card, Sentinels of the Multiverse: Ra, Horus of Two Horizons Promo Card, Sentinels of the Multiverse: The Final Wasteland Environment, Sentinels of the Multiverse: The Prime Wardens Promo Pack, Sentinels of the Multiverse: Wager Master Villain Character, Sentinels of the Multiverse
Family
Crowdfunding: Kickstarter, Game: Sentinel, Theme: Superheroes
Primary Name
Sentinels of the Multiverse: Infernal Relics
Infos courtesy of boardgamegeek.com. More Infos.
Review: Sentinels of the Multiverse Infernal Relics – heroes are a symphony
Final word
Sentinels of the Multiverse: Infernal Relics is expansion, which offers new cards from all three areas, which are available in this game. Each of them provides new variety to your play and adds new mechanics. The greatest news is a supervillain team, where your draw your opponents for that particular game each time. There is quite a big choice of Ennead members, therefore you won't find any other enemies in their pack, only action cards. Yet, going against The Ennead provides incredible experience, although its difficulty varies based on enemies, which are currently in their team. Giant Akash-Bhuta i salso interesting opponent. With his two hundred life points, you will feel like a tiny spider crawling up his body, trying to sting him. Fortunately, you will have new musical instruments on your side. These bring not seen combining of cards, which contain a new value. Thanks to this, Argent Adept is great addition to your hero crew as is also a female member called Nightmist. Last of enemies, Gloomweaver, is kind of weak and not-so-interesting, but in the sum, this is a great expansion. Infernal Relics will put new instruments in your hands and they will really charm you..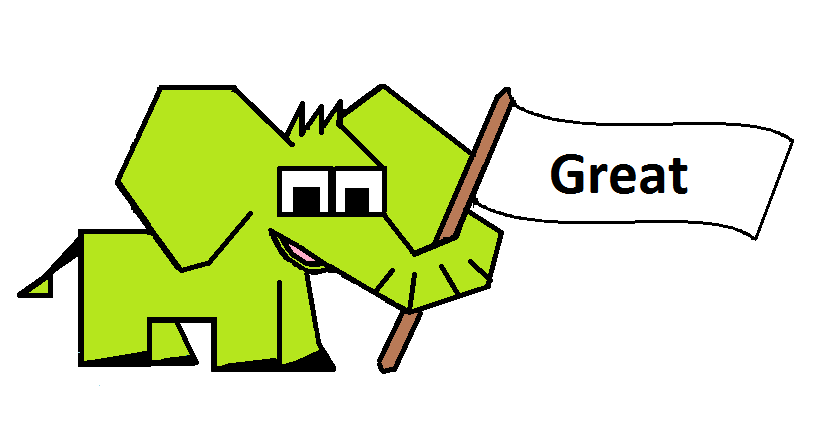 Pros
heroes, who grow to your heart
original music theme as weapon with new card connection
excellent supervillain organization The Ennead
interesting and crazy environments
fearsome Akash-Bhuta with 200 lives and huge body
Cons
inferior Gloomweaver