It's not really, that surprising. Creatures that hang out all day in the garden, just standing there and looking in the distance, can not be hardworking. And no matter what name you give them. It can be just like Hefty or Brainy. But these dwarves will never be happy to work, and they always prefer beautiful laziness over anything else.
Gnomes are the main characters of board game called Schüttel's. Its creation started with two designers – Bernhard Lach and Uwe Rapp and dwarf world was revived with the help of Johannes Lotto's illustrations. But the last step was made by Zoch Verlag, who brought it to market in 2017 and presented recently at the Spiel 2017 Fair in Essen.
Box is big enough for all dwarves to fit in. At least it does look like it, but in fact components do not take up so much space on the bottom, so it could be even smaller. But the board prevents that. This is the main component, you initially draw out and place it at the center of the table, choosing side according to the number of participants. Players place one note of value 40 in its center. All the dwarf wooden figures are poured into a nice plastic cup. Beside it, bundles of banknotes divided into six different values are placed. From here, each of the participants will receive banknotes of value 400, as well as a dozen of raw materials of their chosen color. The last action is the snapping of a dwarf basket together – it creates a blue bowl connected in the corners.
Players alternate on turn, in which they always get a cup of dwarfs in one hand and a small bowl in the other. The players try to move a few pawns into the bowl (pour them) in one smooth motion. And it is their number, that determines what action a player can do. He must always observe the rule, that it is not allowed to interrupt motion during pouring pawns. All the pieces must be spilled at once.
In the village, there are a number of factories (specifically seven), where players can buy or sell their goods. If they sell, then they can place their stone on the lowest-value box at this house. This is done regardless of whether there is some goods already or not. First of all, current stones are moved further and their value increases. As a result, the player's new increment always starts at the lowest digit field.
As the stone move and their price grows, players will sooner or later have the desire to sell it. When a new successful visit to the factory happens, owner may select one stone of his color, move it to the warehouse and instantly collect cash at the appropriate value. Gaps created at the factories are closed, so that the price of the stones at the highest values drops down again, so that no spaces between stones remain, starting from the lowest digit.
Another six boxes are divided into happy and bad positions. Thus, players are allowed to place goods anywhere, take all the banknotes lying on the square (in the middle of the plan), or steal a bit of an opponent's money. But then there are spaces of misfortune (1, 3, 7 or 15 dwarfs poured successfully in a bowl), that forces the player to remove goods or place money (forty dollars) on the square.
If the players have reached limit of their funds in a situation, when they have to pay, then all their remaining receivables will be covered by a common bank. Game continues until two players have sold all their goods or when the entire warehouse is full. Players count their banknotes, and the richest can celebrate victory.
Schüttel's is a really special game, especially with its central mechanics. Players have only partial control over action spaces choice, because its determined by wooden pawns and their number. It's better than dice, because it can be influenced, but it's definitely not as sure as playing a card with strictly given value.
Whatever you want, you can tilt the cup precisely and you're never sure, it will come out to your liking. It needs a steady hand and a real sense in wrist. And this really original mechanism is fun, entertaining, but also surprisingly risky. At the same time, simple decision-making makes the game a great choice for younger players around the age of eight.
As soon as the player has determined place, he is visiting, he no longer can make any choices. Mostly, activity is clearly prescribed. The only decision is whether to add goods or sell it. But this choice is usually clear ahead.
Everything is fun from the first games. Of course, the feeling of innovation is steadily lost, but even then the game remains fun. But we are talking mainly about younger children, which can surprisingly want to play dwarves all the time. Just like they like dice, dwarfs will soon become very popular as well.
Players are attacking each other, but above all, its always about factory fields. There is not very much of those, so it's a tough fight for positions. In addition, one space even offers the chance to attack the opponents and get some of their money. A simple mechanism and focus on family play results in a short half-hour game time.
Schüttel's is a cool game, funny and quite random. Pouring of the figures can not be quite affected. Often, the outcome depends on whether the player is willing to risk losing all (which brings about an unfortunate action of placing a banknote on the square) or prefer to stick to the ground. Overall, Schüttel's is really original game and its very close to the kids hearts.
Designer
Bernhard Lach, Uwe Rapp
Artist
Johannes Lott
Publisher
Arclight Games, AURUM, Inc., Zoch Verlag
Year Published
2017
# of Players
2 - 6
User Suggested # of Players
Best with 6 players
Recommended with 4, 6, 6+ players
(2 voters)
Playing Time
30
Mfg Suggested Ages
8 and up
User Suggested Ages
8 and up
(1 voters)
Language Dependence
No necessary in-game text
(1 voters)
Category
Action / Dexterity, Economic, Fantasy, Humor
Mechanic
Push Your Luck
Primary Name
Schüttel's
Alternate Names
シュッテルス, 흔들어봐! 헬프요정
Infos courtesy of boardgamegeek.com. More Infos.
Review: Schüttel's – lazy dwarves
Final word
Schüttel's is a game aimed primarily at families and children, offering them theme of dwarves and especially their pouring out of the cup. Their number has decisive word in the choice of the action, that the players can do. It can be both positive and negative outcome, but in the end, everything is spent only in a reasonable thirty minutes. Schüttel's is therefore random game, but great for children.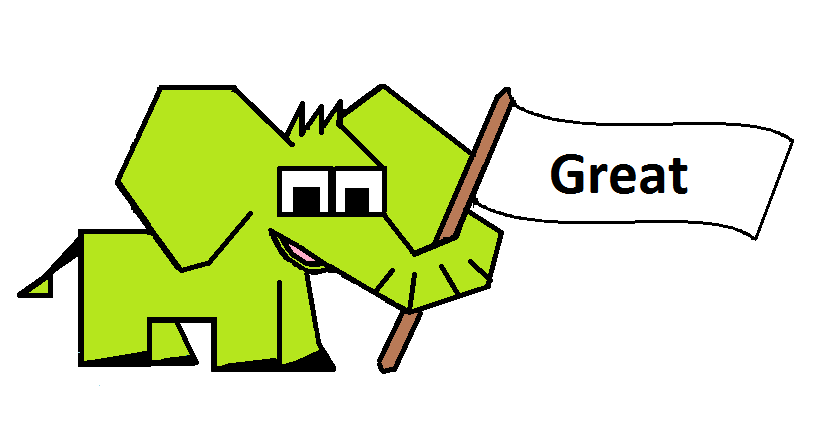 Pros
originality
spreading of figures gives a pleasant combination of happiness and abilities
teaches children to count
good mechanism for increasing and lowering prices
strongly conflicting
pouring into bowl
two-sided board means comparable entertainment in all counts
Cons
random
grown up get bored