Running onto the field is always just the beginning. And yet this is that moment, when my heart is pounding the most. Those moments, before the game starts and disobedient round nonsense starts to run around between players, are most tense. And then a whistle blows and everything is different. All the nervousness is gone and I'm screaming at teammates – pass me that ball!
None of us probably will play at the World Cup in South America, whether this year in Brazil or any other in the future. Its Luiz Felipe Scolari, Marcello Lippi, Vincente del Bosque and now you! You can become next coach of the world champions.. at home on the table. This can happen in the board game Schnipp Es! from Mücke Spiele, a subsidiary of Spielematerial.de. The game was developed by Axel Schmitt and Matthias Hennig and illustrated by Christian Opperer. The game belongs to the series of games with a three-part pawn.
Football atmosphere breathes from the box itself. Greenly striped box blinks clearly to all football fans. And perhaps not only they will eventually take the manicured lawn as their home. After opening the box, a two-sided game board is waiting to be used. While on the one hand, we find a beautifully finished green surface, the other shows us more like a mud battle in a backwoods village. Both sides have clearly drawn lines on them and position of the goal must be there as well.
Below this gaming environment lies a bilingual rulebook and one lucid bag of components. There is a six-sided dice, plastic card holders and cards representing the net (and red and yellow cards). Most important, however, are figures of football players, that can really according to those promises be broken down into three parts – head, body and legs with a bar sticking out. Whole body is interchangeable and you can create your own jerseys from blue, green, orange, black, silver and white. And with three football players on each side. Pakcaging also includes tiny ball (cut on one side so its not running away) and two plug-in score indicators.
Nobody probably does need explaining, that at the beginning of the game, you need to prepare your playing field – put a board with either side up, create goal by sliding cards into safety of pair of stands – one for each corner. It is interesting, that stands at the same time serves as a pole. Card is not put all the way down, but the ball must be able to pass underneath it.
Bottom of a box together with a lid create a scoring board, where each opponent mounts his slider for home or away side. Players put the ball in the center, select (draw) their team and they put football players according to their wishes in their own half. Yellow cards and dice begin game resting next to the playground.
Game begins with turn of one of the rivals, which is randomly determined by roll of the dice. Each move is started by rolling dice, which decides about number of movements available for coach. The movement must always be divided between at least two footballers. In the event of a rolled one, player can then move with each man once. Thanks to this, luck does not play that crucial role, as it seems at first glance. But players must always do those rolls on the board, while gently avoiding figurines or goal (this rule can be disabled, if you are playing with children or you simply do not like it).
Each movement of the piece is performed by flipping the pawn. Players simply push their figure more or less by their finger, yet they must pay close attention to all the other elements on the court – judge (dice), but also opposing men, that are easy to foul. Its enough, that one of the opponent's characters falls over. For that, player gets immediately a yellow card and his pawn is close to elimination.
When moving with his football, players are of course trying to hit the ball, move it to the opponent's goal and ideally it slide it under the card. This calls a scored goal. The game also includes cornerkicks, free kicks and throw-ins, which always allow both sides to move one player, before they happen. The second yellow card is followed by elimination of one player. Since then, player controlls only two.
Game is played either on the appointed two halves time or a predetermined number of goals scored. It is up to the players, but rules recommend a five-minute halves or achieving three goals on one side. The player, who scored more goals, is declared winner of the match.
Schnipp Es! is a handy flipping game, we all played, when we were little with coins on the table. It brings new element of game board and especially three-part pawns, that brings players themselves closer to real football match.
The game is everything you would expect it to be and not be. Rules are really simple and all placement is governed with inch distance, a minimum between footballers and other elements of the game (ball and goal).
Game does include luck in the form of dice, that specifies number of action points for individual turns, but players must be especially skilled in flipping. Only with sensitivity and in the right direction, you can move the ball into the opponent's goal. Yet the trio pieces is enough, so players can really combine, bypassing opponent players and enjoy the goals often enough.
Game time corresponds to the coaches, but usually works best, if its around fifteen minutes altogether. Such a length is best for this simple game based on the skill. Players can then play a tournament with more participants (ideally four – two semi-finals, one match for third place and finals), because it is not a big problem to wait for outcome of the other match.
The most speculative, but at the same time interesting idea, is calling the dice a referee. He as such must not leave the field, but also be safe from any player, when rolling it. It is often only a matter of skill, but also a little luck, as dice jumps around its edges. That's why we often played without this rule, mainly with smaller players.
Even so, it is easy to get a yellow card. Then it makes you a lot more careful with pawn movement, because playing with less footballers is really painful. Player has a distinct disadvantage and is struggling more to keep in play and pass the ball around.
Idea of creating a scoring board out of the box is good. Its height allows it to become stable and did not trouble the players. Nevertheless, it is recommended to put it somewhere aside and not on the table, where the whole game takes place.
Overall, entire processing revolves around three-part footballer pawns, who are the result of a competition to design a new game piece. They were created by René Bongartz and we may meet with them more often in the future. Mücke Spiele additionally offers to buy the expansion packs for this game, that allows you to assemble a team in any national colors and organize your own World Cup!
Schipp Es! (or Flick It! in English) is actually a simple flipping football game, we all know from the past. But it adds great pieces, game board and a real goal. The whole thing can also be played with just expansion packs and you have no need for the box, because table is a playground by itself. But then you will be left wondering, if you ever need this game? Finally, thanks to a double-sided board with two different football filelds, providing nice environment for playing soccer, our answer is "yes".
Infos courtesy of boardgamegeek.com. More Infos.
Review: Schnipp Es! – pass me that ball!
Final word
Schnipp Es! is purely a football game. Action without anything added. Players are kicking the ball through their footballers and they must use these pawns to flip it with correct power and precise direction. Only thus can theyachieve the desired target - a goal. The game has simple rules, which are based on basic football situations. Unfortunately, luck determines number of moves for the player, so some of the opponents can be in disadvantage. Inclusion of dice as part of play is a decision, which may not suit everyone. Three pawns are just right amount to make a game balanced on the space provided, its exciting and full of up-down situations. Entertainment is guaranteed. As well as a three-part pieces, which allow you to build any jerseys possible. Schnipp Es! is ultimately great fun especially for fathers and their sons, but with a little practice, it can be even game to organize a tournament around.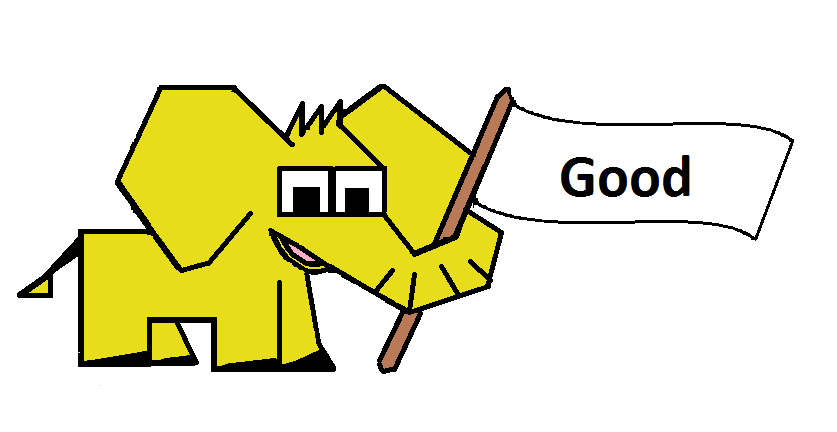 Pros
good old flipping game
double-sided game board
great three-part pieces
option to buy packs in any colors
three footballers allow combinations as in real game
players are improving with more games
Cons
luck determines number of moves
dice is referee and forces you to be careful when rolling