When the gods are building a city, anything can happen. It can be a beautiful metropolis, where everything is like in paradise and everybody wants to live there, but the city can also be fallen ruin or boring metropolis. It all depends only on whom the gods give their trust to. They have one such bad experience already and this is, why they have made insurance – they have several builders!
All players, who buy the board game Santorini, will get to the center of the action. This is a game created by designer Gordon Hamilton and released in the production of fairly unknown Roxley Games company. The whole game set off into the world in 2017 with illustrations by David Forest and Lina Cossette. Their work is then distributed in Europe by Esdevium Games.
On the lid of the square box, we find gods, who stand over the growing city. They look quite happy about their creation. Inside, players find plenty of plastic content in the form of building blocks for houses and miniatures, cards of gods, but above all a plastic stand. It's on its back, where the whole city will grow, so the players take a it and place a map of the building site on it. It has checkboard with five by five squares. Each player selects two miniatures of one color and gradually place them on the board. Right away, players choose each one divine power.
The course of each turn is very simple. Player first chooses one of his two miniatures and moves it to the adjacent box. It can go straight, climb one level or jump down any number of floors. These steps are all but a preparation for the most important action – construction. New floor (each of the four levels is different) can be placed on any of the adjacent eight boxes. But before that happens, character has to move, so player has to plan well all the time.
Of course, a lot of divine forces interfere with the game. Players can get them in the beginning of the game. Every ability has a clear moment, when its possible to use it, whether it is in the opponent's turn, during movement or building.
For victory, someone needs to be the first player to climb to the third floor. These positions can also be blocked. Players can build the dome instead of moving and thus prevent opponents from reaching top floor on the next turn.
Santorini is a beautifully looking abstract game, in which two opponents will compete. It will be a thrilling fight because everyone has a common space, in which four characters are moving back and forth. Thanks to this, it is not only possible to fulfill your own plans, but also to react to opponent and spoil his plans.
The game is clearly under the control of both opponents. And the rules are so simple, that you can describe them with three sentences. The only luck is in the moment, when players first pull out cards with forces. There is really a lot of them and their influence on the game is interesting. It is best to let the offer of abilities to chance, but this can also lead to slight imbalance of sides. At the same time, it also means, that even a weaker player sometimes might win, which is good for all. A little uncertainty is always good.
In the rules, you can also find variations for three or four participants, but these are only cosmetic. The only right number is two. Because the plan is really small and players are constantly building more and more floors, whole game is fast and usually does not last longer than fifteen minutes.
Of course, there is not much game here. This is more or less the property of all abstract board games, because it is all about thinking and observing opponents and correct placement. But the games are conflicting, as players simply can not avoid each other on such a small map and they have to adapt their tactics throughout the fight.
But although Santorini is good game, it would certainly not get so much of an attention, if it were not for a unique processing. Of course, it is significantly exaggerated (and thanks to it price tag) to what the contents of the box are in terms of filling. But you easily forgive this to the game, because it all looks beautiful. Evergrowing houses easily attract their audience.
Santorini is a beautiful looking abstract game, that gives two opponents a chance to measure the ability of their brain connections. Everything is fast, exciting and conflicting. And because such interesting games do not go too far, fans of this genre of Santorini should buy.
Designer
Gord!
Artist
Lina Cossette, David Forest
Publisher
Roxley, Galápagos Jogos, Korea Boardgames Co., Ltd., Spin Master Ltd.
Year Published
2016
# of Players
2 - 4
User Suggested # of Players
Best with 4+ players
Recommended with 2, 3 players
(474 voters)
Playing Time
20
Mfg Suggested Ages
8 and up
User Suggested Ages
6 and up
(137 voters)
Language Dependence
No necessary in-game text
(45 voters)
Category
Abstract Strategy, Ancient, Mythology
Mechanic
Grid Movement, Map Reduction, Race, Square Grid, Team-Based Game, Three Dimensional Movement, Variable Player Powers
Expansion
Santorini: Asteria Promo Card, Santorini: Castor & Pollux Promo Card, Santorini: Eris Promo Card, Santorini: Golden Fleece, Santorini: Hippolyta Promo Card, Santorini: Hydra Promo Card, Santorini: Iris Promo Card, Santorini: Maenads Promo Card, Santorini: Nyx Promo Card, Santorini: Pegasus Promo Card, Santorini: Promo Pack, Santorini: Proteus Promo Card, Santorini: Scylla Promo Card, Santorini: Tyche Promo Card
Family
Category: Combinatorial, Components: 3-Dimensional (3D), Components: 5 x 5 Grids, Country: Greece, Crowdfunding: Kickstarter, Digital Implementations: Board Game Arena, Digital Implementations: Tabletopia, Game: Santorini, Islands: Santorini (Greece), Mythology: Greek, Organizations: The Game Artisans of Canada, Theme: Chibis, Theme: Construction
Primary Name
Santorini
Alternate Names
산토리니
Infos courtesy of boardgamegeek.com. More Infos.
Review: Santorini – not everyone is a builder
Final word
Santorini is accompanied by a significant buzz. In fact, it's just a thought-provoking abstract game, that gotten luxury processing. That's, why she got under the camera lamps of our office. Fortunately, however, this game deserves the attention, although its variants for a higher number of players are not entirely right. But the game points with simplicity, speed and also the variability of divine capabilities in two. Santorini is a joyful, abstract game, that will make you entertained and brainless.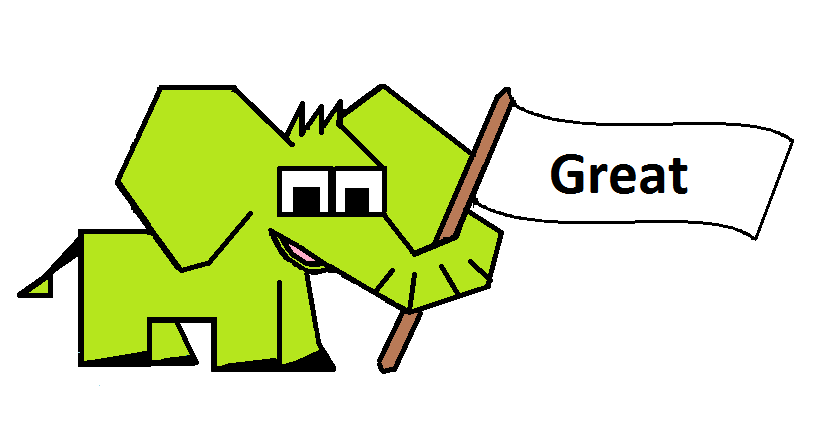 Pros
lots of divine cards/abilities
great processing
fast game time
tactical
opportunities to affect your opponent
joy of the game
Cons
slight skill imbalance
variants for three and four players are only in number