Five more days ago, we stood with our feet on solid ground and our frigate was moored in the harbor. Master gliders and carpenters worked on the final adjustments, before we cut open the first wave of the tide and the open sea welcomed us with its unmistakable aroma. So far, we could enjoy few fine sprinkels, that spread throughout the deck, but all with full caution. Right behind the horizon, there may be an enemy ship hiding, hungry for easy prey.
After the planes in Wings of Glory come ubiquitous water, unpredictable waves and destructive cannons in the board game Sails of Glory. This was prepared for the players by Ares Games, which entrusted the modification of the system for naval battles to designers Andrea Angiolino and Andrea Mainini. The first of them is also signed under the original game. The novelty was first released in 2013, but the beautiful-looking ships are constantly returning to the European continent thanks to the distribution of Esdevium Games.
The large box shows a flood of sails and fires spewing constantly from charged cannons. Below them, however, is a transparent window, that shows the golden nail of the whole game in terms of the visual side. There are four beautiful and detailed miniatures of ships from the eighteenth century. With their help, we will repeat the battles between large battleships and small fast frigates. It will be as if Napoleon has risen again and led his army against the British naval empire.
The naval battle itself begins with the demarcation of maneuvering space for ship captains. The recommended size is 90 by 70 centimeters. Then the players take out the ships, each chooseone of them and its picture card to create both sides of the conflict and place them in their starting positions according to their plan.
The ship itself, as its initial equipment, will receive a basic card indicating the range of the cannons and other features. To end this part of setup, the individual participants will also get a ship's board (including two starting cannonballs), a board with the ship's statistics, and above all a set of maneuver cards. These correspond to the letter, and therefore to the ship's ability to respond quickly to changes of direction. Players will also work together to prepare a set of damage tokens that will need to be drawn from some bowls. Players set aside a supply of the remaining tokens as well as wind indicator.
At the beginning of each turn, players all plan movement of their ship at the same time. They have a choice of maneuvers from their deck, but their choices are limited by the wind. With the help of a pointer and a card frame directly in the base, it determines whether it blows into their backs, from the side or against their front side. If the ship is getting wind directly from the front, players must select special maneuvers with a red line (the wind pushes the ship away). Otherwise, player has a choice of any normal movement.
After planning, all move cards are revealed and players turn their instructions into reality one by one. For the needs of the events, however, it is as if they all move at the same time. Depending on how currently the sails are raised, they will use one of the three motion lines on the motion card. In addition, however, the arrows and the distance traveled again differ according to the wind (green and orange).
Once the movement phase is complete, everyone can heat up the cannons. If there is an enemy ship within range, they can fire upon. To do this, however, they need to have an ammunition token in stock, but above all, sufficient range. This changes, as does the strength of the hit, with the advancing game. As the ship gains more damage, the player overlaps his stats starting from the left of his strength indicator, which makes the ship status getting worse.
If the ships were really within range of each other (width of the ruler), the power of muskets would come into play. They have their own statistics, which change again in the case of some kind of damage. The players draw wound tokens blindly after hitting from the bowl, which can eventually lead to the ship giving up on the battlefield (all stages of damage are covered). Each warship can attack twice – once on each side.
The ships are constantly moving, turning and trying to gain a position advantage over opponents. The game continues until the winning condition is met. This can be represented by positions, but mainly by the elimination of enemy vessels.
Sails of Glory is exactly the tactical delicacy, we were hoping for. All that success is mainly about proper maneuvering, planning and estimating, what the opponents will do. Just like in a real naval battle.
But even with the best planning, you won't succeed unless you're a little lucky. Although there are no dice, instead, players must dive into the bowl with their hand and pull out one damage token. Captains can never know in advance, what awaits them as the result of a cannonball hole. However, the hits, whatever they may be, affect the maneuverability and combat capability of the vessel, just as it would in a real duel.
This is also first of the moments, when the atmosphere literally drips from the box to the table and then to the ground. This continues as players must manipulate the sails of their vessel to affect its speed and therefore their ability to maneuver. But they must still have the wind on their mind, which significantly affects how the ship can move.
Unlike aircraft, ships are significantly slower, larger and less maneuverable. So there is a good chance, that sooner or later a collision will occur. This is solved by the rules with the help of a lot of detailed examples, so there is no doubt, how the players and captains of both vessels should behave.
However, the described rules are far from everything, that awaits the player. The guide includes a number of other enrichments and delicacies in the form of advanced options. Suddenly the wind will not be static, but its strength will change unexpectedly, shoals in the water or even ground combat batteries will appear. The ships can hoko themselves and the fighters board the enemy deck. Special types of damage come into play, such as fire or breaking a mast. Each has its own special consequence.
There are several scenarios in the rules, that will introduce players to great opportunities. It offers a precise definition of the number of players, their strength, starting distribution of forces and the winning conditions. But if you don't have an opponent on hand, you will even see a solitary variant! The length of the game then, of course, depends on the chosen story and also the abilities of the captains. But you can boldly count on the hour and you should book more time even for the smaller skirmish scenarios (ending in the sinking of the opponent).
The basis of everything is, of course, the battle of two players, but in general you can enjoy (even in terms of secret bargaining) a team game with up to a maximum of four participants (limited by the number of ships in the base). But if you get some of the available expansions, which offer a number of other special ships and additional details (remember that each ship has its own package of maneuvers, plus a card with properties and is therefore unique), then it is possible to reconstruct large multiplayer battles.
Absolute top notch are the miniatures of ships, which are incredibly detailed and thus become the center of the entire visual experience. Their hull is honestly mounted in a plastic insert, so you must remove them carefully. The miniatures look quite fragile. A great contrast to ships is the processing of cardboard components. Not so much in terms of quality, but the graphics, which look very strict and it is probably the only complaint we could have about the whole processing.
Sails of Glory offers a tremendously faithful treatment of naval battles, which is truly a gourmet delight for every lover of old ships. They relied only on wind and sails, just like in this game. Sails of Glory are a journey into the past and a chance to land from the air, fold your wings and sail instead. If you have at least a small relationship to ship battles, then you will be in seventh heaven.
Designer
Andrea Angiolino, Andrea Mainini
Artist
Dario Calì, Fabio Maiorana, Francesco Mattioli, Donald McLeod
Publisher
Ares Games, Devir
Year Published
2013
# of Players
2 - 4
User Suggested # of Players
Best with 4+ players
Recommended with 2, 3, 4 players
(15 voters)
Playing Time
45
Mfg Suggested Ages
13 and up
User Suggested Ages
12 and up
(5 voters)
Language Dependence
No necessary in-game text
(3 voters)
Category
American Revolutionary War, Miniatures, Napoleonic, Nautical, Wargame
Mechanic
Action Queue, Player Elimination, Simulation, Simultaneous Action Selection
Expansion
Sails of Glory Ship Pack: Alligator 1782 / Le Fortune 1780, Sails of Glory Ship Pack: Argonauta 1806 / Heroe 1808, Sails of Glory Ship Pack: Artesien 1765 / Roland 1771, Sails of Glory Ship Pack: Bertin 1761 / Berryer 1759, Sails of Glory Ship Pack: Bonhomme Richard 1779 / Bonhomme Richard, Sails of Glory Ship Pack: Bucentaure 1803 / Robuste 1806, Sails of Glory Ship Pack: Carmagnole 1793 / Sibylle 1791, Sails of Glory Ship Pack: Commerce de Bordeaux 1785 / Duguay-Trouin 1788, Sails of Glory Ship Pack: Diana 1792 / Proserpina 1797, Sails of Glory Ship Pack: Duc de Duras 1765 / Dauphin 1766, Sails of Glory Ship Pack: Embuscade 1798 / Le Succes 1801, Sails of Glory Ship Pack: Fougueux 1785 / Redoutable 1791, Sails of Glory Ship Pack: Hermione 1779 / L'Inconstante 1786, Sails of Glory Ship Pack: HMS Africa 1781 / HMS Vigilant 1774, Sails of Glory Ship Pack: HMS Agamemnon 1781 / HMS Raisonnable 1768, Sails of Glory Ship Pack: HMS Bahama 1805 / HMS San Juan 1805, Sails of Glory Ship Pack: HMS Bellerophon 1786 / HMS Defiance 1783, Sails of Glory Ship Pack: HMS Bellona 1760 / HMS Goliath 1781, Sails of Glory Ship Pack: HMS Cleopatra 1779 / HMS Iphigenia 1780, Sails of Glory Ship Pack: HMS Concorde 1783 / HMS Unite 1796, Sails of Glory Ship Pack: HMS Hamadryad 1797 / HMS Mahonesa 1796, Sails of Glory Ship Pack: HMS Impetueux 1796 / HMS Spartiate 1798, Sails of Glory Ship Pack: HMS Juno 1780 / HMS Castor 1785, Sails of Glory Ship Pack: HMS Leander 1780 / HMS Adamant 1780, Sails of Glory Ship Pack: HMS Leopard 1790 / HMS Isis 1774, Sails of Glory Ship Pack: HMS Malta 1800 / HMS Tonnant 1798, Sails of Glory Ship Pack: HMS Orpheus 1780 / HMS Amphion 1780, Sails of Glory Ship Pack: HMS Polyphemus 1782 / HMS America 1777, Sails of Glory Ship Pack: HMS Prothee 1780 / HMS Argonaut 1782 Ship Pack, Sails of Glory Ship Pack: HMS Queen Charlotte 1790 / HMS Ville de Paris 1795, Sails of Glory Ship Pack: HMS Royal George 1788 / HMS Hibernia 1804, Sails of Glory Ship Pack: HMS Royal Sovereign 1786 / HMS Brittania 1762, Sails of Glory Ship Pack: HMS Swan 1767 / HMS Fairy 1778, Sails of Glory Ship Pack: HMS Sybille 1794 / HMS Amelia 1796, Sails of Glory Ship Pack: HMS Zealous 1785 / HMS Superb 1760, Sails of Glory Ship Pack: Imperial 1803 / Republique Francaise 1802, Sails of Glory Ship Pack: La Concorde 1777 / Junon 1778, Sails of Glory Ship Pack: Le Berwick 1795 / Le Swiftsure 1801, Sails of Glory Ship Pack: Mahonesa 1789 / Ninfa 1795, Sails of Glory Ship Pack: Montagne 1790 / Commerce de Marseille 1788, Sails of Glory Ship Pack: Neptune 1803 / Ville de Varsovie 1808, Sails of Glory Ship Pack: Orient 1791 / L'Austerlitz 1808, Sails of Glory Ship Pack: Petit Annibal 1782 / Leander 1798, Sails of Glory Ship Pack: Principe de Asturias 1794 / San Hermenegildo 1789, Sails of Glory Ship Pack: Proserpine 1785 / Dryade 1783, Sails of Glory Ship Pack: Protee 1772 / Eveille 1772, Sails of Glory Ship Pack: Real Carlos 1787 / Conde de Regla 1786, Sails of Glory Ship Pack: San Agustin 1768 / Bahama 1783, Sails of Glory Ship Pack: San Juan Nepomuceno 1766 / San Francisco de Asis 1767, Sails of Glory Ship Pack: Santa Ana 1784 / Mejicano 1786, Sails of Glory Ship Pack: Sirena 1793 / Ifigenia 1795, Sails of Glory Ship Pack: Thorn 1779 / USS Atlanta 1781, Sails of Glory Special Ship Pack: HMS Victory, Sails of Glory Special Ship Pack: USS Constitution, Sails of Glory: Captain and Crew Ability Deck
Family
Components: Miniatures, Components: Rulers, Crowdfunding: Kickstarter, Game: Sails of Glory, History: French Revolutionary Wars
Primary Name
Sails of Glory
Infos courtesy of boardgamegeek.com. More Infos.
Review: Sails of Glory – under taut sails
Final word
Sails of Glory is a wonderful game with miniature ships. But visuals are not everything. Fortunately, the gameplay is tremendously rich and interesting, full of the possibilities that naval battles offer. Maneuvering is far from everything, but the captains must not forget the lucky hand, when a heavy cannonball flies in their direction. It's not so much about the scenarios, it's mainly about the experience itself and the famous atmosphere. Sails of Glory is the ultimate experience.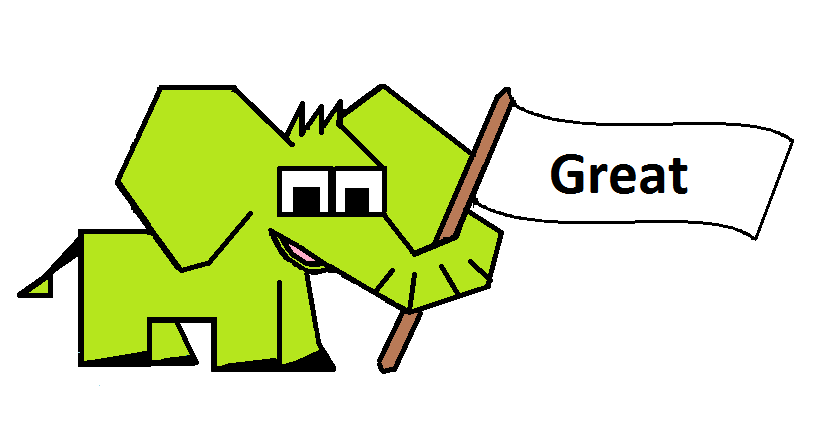 Pros
beautiful miniatures
a plethora of additional rules
perfect atmosphere of ship battles
detailed rules
options and control for players
starter box is just beginning
Cons
chance in tokens draw
average component graphics