Food preparation takes place on the stove or in the oven only partly. Even more important is a prelude, in which cooks cuddle with food and give it the right flavor. This is moment, which is ruled by spice, that can make the meal a feast or unpalatable mixture. It is up to you, what combinations are you able to create in the kitchen.
Magic with spices is waiting for us in the board game Safranito, devised and created by Marco Teubner (Manno Monster – review, Hook – review) and together with Zoch Verlag published in 2010. But that does not matter, as well as the fact, that we will got to test it only a few weeks ago. Illustrations were created this time by popular Michael Menzel.
Already cover enchants us with aromas of eastern distances, where most special spice comes from. Inside the box is hidden a proper game board, which is unusually divided into two halves. But this time, you do not simply place it next to each other and hope, that it will stick together (yes, I am thinking of you, Formula D!), but you make sure with two clutches. On this completed board is then together nine fields with bowls of spices and between them still some room for four action fields. On the perimeter can players seek spice cards, or at least places, where they will be placed.
All applicants will also find a pad of banknotes (in four denominations of 10, 20, 50 and 100) and two decks of cards. Smaller ones refer to one of the nine bowls and represent different spices. Larger are already some chef ideas about their combination into better and interesting tastes. These recipes are always made of three bowls. For the curious players, also figure for a starting player is there, together with very important 24 poker chips, that are really massive and heavy. They, too, have different values, but above all four colors (six pieces for each of the participants).
Beginning of the game is then clear. Players prepare board and everyone takes a set of chips in his selected color. He will also receive 200 rupees as his starting finance. Both sets of cards are to be shuffled and then a number of them revealed openly. While offer of spice mixtures is set aside, cards of spices have their bright spots right on the game board, which always neighbour with matching bowl. Starting player gets a piece representing pepper mill.
Players then one at a time throw one and then in the same order also second chip on the board (in fewer players more than two). But they always should carefully choose its value and also the place, where they want it to stop. When throwing, players are trying to keep their selected number on token hidden and toss it, so that it will not tip over. Its rotation has no effect on evaluation, but the visible value can help others during the turn.
Each token is valid only, when its greater part is located in one of the dishes or action fields. None other will be evaluated. Working with spices then starts with action fields, which can provide its visitors another throw. For this field not to serve only as a rescue point, when something goes wrong with the throw itself, a player has to have precise hand and hit this one action token with new roll and push it on one of the bowls. Players may also become the starting player (important for the next part of the turn) or get spice card thanks to actions.
Only then comes time to do the most important thing – buying and selling spice. The starting player (with pepper mill) will now decide order, in which bowls and chips on it evaluate. Each such container then offers possibility of selling for players, who are chips there. Players, who own any card of this spice, can sel lit now. But watch out! The price is determined by sum of the chips, which are currently located on that bowl!
Then, player with highest sum of value chips in this bowl has an option to buy. This chance exists only, if there is available card of spice of that type. Even other players can get their purchase chance, but only if they have a chip located in this bowl and there is still card to be bought.
All players are gradually withdrawing their chips and it´s time to create a blend of spices, which lie on the menu. Current round ends with mixing spices. Players fill back offer of mixes and spices cards to default numbers and game continues with next turn. Game over occurs, when someone manages to reach his third completed recipe. That player becomes immediately the winner.
Safranito is an interesting game, that puts throwing of chips on the board to the fore. Players may never reach over the edge of the board with their hand and therefore some finesse is necessary to succeed. But it´s not all about throwing. Players must also be aware, which token and where they want to throw. Skill is only one of the factors, that can lead to victory. And although it sometimes allow you to achieve wins even with a little bit of luck, it usually depends purely on a combination of skill and tactics. And that is reason, why this game is going so well and provides fun from the start.
Game board is sufficiently full, so a lot of chips bum pinto each other. That is interesting, when it comes to evaluation. We primarily like idea behind the sale, which is influenced by demand of others. Purchase depends on choice of players even more, because often only the player with the highest value is allowed to buy. Luck in spice card drawing is only trifles, that may give some players a slight advantage, but you will even not notice that in the heat of battle.
Simple and nicely written rules guarantee, that Safranito is completely accessible to all. The more joy you then have from the fact, that number of opponents does not matter. Although with two is a game faster (30 minutes), but even in four you get through in forty-five minutes. Truth is, that large part of battle is occupied by evaluation, but it is fun and includes all opponents and thinking as well. Game can be managed even by eight years old players, because there are no gimmicks and throwing chips will amuse them.
The game is full of suspense. Players often get up, walk around the board and looking for the right place to drop their chip. Rules allow it all and make the game more interesting (although at the same time also slowing it down). But there is another reason, why it is good to occasionally get up – some spices are closer to players, than others. It is not bad idea to rotate the board each round by ninety degrees, so the game is more balanced.
Many games based on skill can be soured by poor weight of chips. But these are just the exact weight needed for accurate throwing. They are quickly headed for the table and glide just enough, that you can even sprout opponent´s chips with them. That means, of course, that game also has fairly significant element of rivalry, as all players must fit their chips on a relatively small space.
Graphics of Safranito is excellent. Rules explain everything easily and bold colors to spice are nicely told apart. Hand of an experienced illustrator is seen in every dot, but the game would not work, if there were not good components. The two-part game plan will not prepare you any unpleasant surprises, cards are sufficiently thick and chips are great. Perhaps only paper money do not hit exactly our sweet spot.
We will not conceal it. We approached Safranito with a certain reserve. All the more surprising for us in the end was, how the game works really well and can entertain all players regardless of their age and experience. With the number of games, you will greatly improve, but even a novice can beat an experienced herbalist. Safranito is great family entertainment suitable for various occasions.
Infos courtesy of boardgamegeek.com. More Infos.
Review: Safranito – for all the spice masters
Final word
Safranito is accessible game, that seemingly is only about throwing chips. But this time, it´s much more of a game, because it makes a great combination of skill and tactics. Players fight directly for any position on the board and not just by pushing out other chips, but also by using their (initially secret) value. Game is constantly interesting and full of exciting moments. Beautiful processing only underscores this fun and gives it the right uniquenes to be enjoyed by absolutely everyone. From brooding euro enthusiastic to beginners or even children. Safranito can be enjoyed best in a sunny days and by everyone!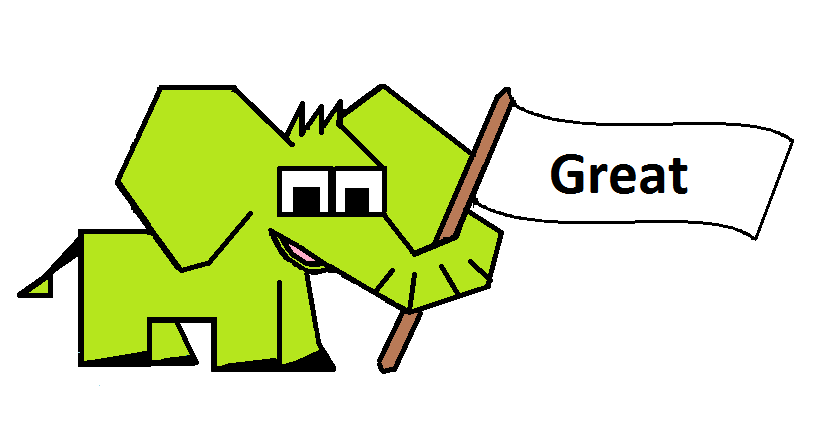 Pros
excellent mix of skill and tactics
great processing
plenty of interaction
fun in all numbers
Secret value chips
exciting game
suitable for both experienced and demanding players and for all occasions
fast game time