Everybody can drive. It doesn't matter that you don't fit into standard formula cockpit. Handy mechanics will build a car that fits any shape and size of a driver. However we are far beyond any safety rules. This is the race only for the best of the best, with people that have their skills already confirmed from the field. Today is another day to sit in one of these beastly machines…
So for all of these drivers, new uncompromising racing fun game arrives. Its name is Rush & Bash designed by Erik Burigo under Italian company Red Glove. It was release in 2015 and we received it on Spiel 2015 – Essen. Due to several technical reasons, review was made today. In any case, we can expect unforgettable signature game by Guido Favaro.
Now we have the game box in front of us. Once the lid is removed, we can see loads of cardboard components, most of them are the track parts – 12 two sided pieces. Additionally there are bridge parts, starting line and a bloody volcano!
Further components are health, star, stone and bomb markers. In addition there is distance measuring meter, small boards for marking the order and twelve tokens of portals. From the rest, we can see cards for each racer, dice, six plastic models of cars and fifty five movement cards.
In the beginning, players have to create the track from six pieces of cardboard and it has to be closed circuit.  Then everyone picks their card and receives car of appropriate color and mark the values for health and star number. Player order is decided randomly and it's marked on the board and then first section of the track is filled with obstacles. Based on starting position, everybody receives a deck of cards. Later in the game, players will have the possibility to upgrade their abilities.
Game is on! During your turn, players pick one card from their hand and play it (either sprint or rush card). These cards have a number that corresponds to distance that the car can cover. Second option is to use the card for its effect before driving off.
And only this effect is the only option how players can make turns or to be more precise how to change lanes. This gets quite interesting when cars have to evade obstacles. Obstacles are always put on the track just on the following section, using a dice roll, so players are never sure, where the stones will exactly be.
When a car hits an obstacle, it will suffer damage and loose health, this usually affects only the car itself however in case of a bomb damage will spread to surrounding squares. Another type of attack is a rocket that is shot by one of your opponents. In all cases, cars move the health indicator only one step to the left. The only effects that don't fit these mayhem actions are repairs and "stars" that give access to upgrades and stronger powers.
In the beginning of each round, order for players is recalculated accordingly and players receive new cards. The race continues until one of the cars gets past to finish line; but every car has the opportunity to finish that round. At this moment, winning player is decided
Rush & Bash is classic example of lightweight race game. Players don't have to be surgically precise in driving around the corners. This is racing game where weapons and war are part of the racers skill set.
Obstacles and bumping other cars are the main actions that make the game fun. Players have limited number of options and can't simply evade every single piece of rock, bomb or rocket. Cars are rather fragile, so damaging others is quite important part of the game strategy, especially hitting opponents from behind, since it's only them who will take the damage!
Whole game is quite spiteful, you just can't easily flow from start to finish and if you try you will fail many times. Don't expect gentlemen racing, this game is not suited for that and you will miss the most entertaining part of the game. Sometimes the randomness of cards that you receive, will guide your actions.
However when the maximum amount of health is depleted it doesn't mean end. Instead the car is placed on the last checkpoint (usually in the previous section), where it will fully refresh, so even when you die, you can still participate in the game and possible take the lead again, since you will be getting stronger cards and surprise opponents in the finish line.
From the game description, it's quite obvious that fewer cars mean less fun. But even in situation with low number of cars, obstacles will make sure that you will have troubles to that need your attention, which is actually the reason why the game works in any number of players. For more competitive players, more opponents are better to create more conflict situations. But be careful, game duration can be up to one hour, which might be a problem for some players.
Rush & Bash is chaotic and crazy race game, for players that like to make others suffer and at the same time don't mind to suffer as well. Random mechanics affects game quite a bit, but if you set the game length to your liking, you will enjoy it nevertheless.
Designer
Erik Burigo
Artist
Guido Favaro
Publisher
Black Monk, Intrafin Games, Quick Simple Fun Games, Red Glove, SD Games
Year Published
2015
# of Players
2 - 6
User Suggested # of Players
Best with 6+ players
Recommended with 2, 3, 4, 5, 6 players
(16 voters)
Playing Time
30
Mfg Suggested Ages
7 and up
User Suggested Ages
6 and up
(12 voters)
Language Dependence
Some necessary text - easily memorized or small crib sheet
(5 voters)
Category
Fantasy, Humor, Racing
Mechanic
Hand Management, Modular Board, Race, Variable Player Powers
Expansion
Rush & Bash: Monster Chase, Rush & Bash: Winter Is Now
Family
Sports: Auto Racing
Primary Name
Rush & Bash
Infos courtesy of boardgamegeek.com. More Infos.
Translation: Falco
Review: Rush & Bash – Bang, Boom and Pedal to the metal
Final word
Rush & Bash is a race game for everyone who hates serious precise driving that you need to apply to all kinds of racing. This is about shooting other cars and having luck. Only good cards will guide you to finish line but there is no player elimination. Game offers variable tracks and the game rules are easy enough so that everyone can learn and have fun.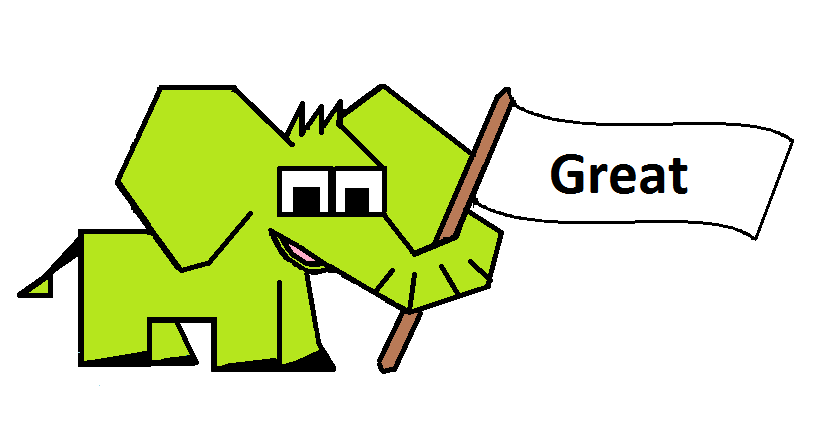 Pros
crazy Mario-Kart fun
variability of the tracks
no player elimination
more player more fun, but works in lower numbers
you will laugh
Cons
randomness
could take a bit too long