It seems like pirate numbers are infinite. One ship goes down and is immediately replaced by another. The truth is, however, that pirates are a dying species. But even some gullible captains will not be able to hold them together.  Second Pirate War is coming. I feel it in my bones. Second tide of horror is just a few waves away.
Michael Shinall has prepared second season of Rum & Bones for all pirate fans. Its a separately playable box called Second Tide. The whole new game is again published by company Cool Mini or Not (CMON) and it is a novelty in 2017. Esdevium Games oversees its European distribution.
Box does not differ in size from the original Rum & Bones and even the content alone is similar. There are again ships, a bunch of beautiful miniatures and a flood of cards and tokens. New game does not differ in the fact, that this time it is also battle of two opponents (usually – there are variants), who stand against each other on a map. Their battlefield consists of three boats. Ship in the middle is surrounded by two other on the sides, but forces (objectives, spawn points) will be balanced.
There are two new factions in the box, which both players have to choose from (compatible with the original box) – its Deep Lords and Marea de la Muerte. Depending on this selection, player also gets choice of their heroes (they can be combined with mercenaries, which take no sides). Hero cards are placed along one side of gameplay area along with corresponding miniatures, that should also be put into a colorful stand to diferentiate their owner easily on the battlefield. Each faction also comes with a set of miniatures of deckhands and bosuns. It is these figures, that players spread on the board according to starting instructions.
Course of the game itself is already known from the past. In their turn, players can shoot from the ship cannon, but above all move their pirates on the board, deploy new ones and use special skills of their heroes. Their efforts can be supported by several action cards. Main component of this game is fighting, that is done by rolling dice, trying to beat minimum value for a hit. Gradually, the plan is properly filled with enemies and mass battles break out in full swing. In all this chaos, players move with mianiatures amogn ships, swing on a rope and try to destroy objectives on enemy ships. Twists and turns are here on a day-to-day basis, when deadly Kraken emerges. Destroyed locations on the boat give players points, that can trigger the end of the game.
Rum & Bones: Second Tide is a classic representative of the Multiplayer Online Battle Arena (MOBA), doing a massive battles. This style of gaming first established itself in digital gaming industry and has now reached our tables. Well, and what Second Tide does not differ from its older brother, is amount of luck. Players will still be rolling dice and they will decide outcome of each fight.
But then changes are coming to us. Larger and smaller, even minor enhancements, everything is visible already in the rules, that come in a new version. Unfortunately, however, it also results in the original Rum & Bones not being compatible with this new game, and for using the old factions on these maps and with these new rules, you will need to buy an upgrade pack sold separately. But as we'll tell you in the following paragraphs, new rules are so much better, that you will want your old box to be upgraded.
Game is not so luck dependent as it may seem. In addition to the dice, there is also a significant element of positional play and proper timing in character activation. Thanks to all this, the game offers somewhat surprisingly chance to influence the duels, which is quite bigger, that we remember from the original. Overall impression is then marked by a very strong hammer of scoring. And while in the previous paragraph of rule description we have mentioned the old condition, you will now receive points for defeating enemy characters. And it makes the scoring much better and whole gameplay is much more dynamic. However, the possibility of destroying parts of the ship still remains.
But what's best about Second tide is the character upgrades. Coins received from cards, tasks or combat results, can be spend to improve all characters. They get a new skill card, that will bring new abilities. These cards come in four types, each hero has only three positions to fit them in. Thanks to this, pirates are constantly growing in strength and the players feel great about it, having a sense of development.
To do this, add another rate of character activation, in which the player does not have the ability to move three figures at onece, but only one and then passing the word to other player. The overall game time remains similar and does not exceed one hour in the usual situations. Often, it gets eve much faster.
All the fun on the base game remains. There's a bunch of beautiful details in the rules, we've mentioned last time. There is also a story background for both factions and variants for playing more often. But believe us that you will not even think about it in the first matches. Three boats make everything completely different and match is more interesting.
Both factions are completely different, and due to special skills and heroes, the way to victory is really different. This is certainly because there are two ships on one side of the battle and only one belongs to Deep Lords. But both sides have same chance of winning and neither of the players will feel handicapped.
Processing is absolutely fabulous. Magnificent miniatures, where the pieces are different on each side and with the luxury of hero miniature, that are each completely different. Cardboard detail, quality cards, all this just makes the feeling, that the production of this game is definitely nothing, CMON will save money on.
Rum & Bones: Second Tide is better in all respects. It takes everything that we enjoyed in the original game and makes it even better. In the previous sentence, we also discourage players, who did not enjoy the previous box with pirates and their rum conflict. Luck still plays important role and the game is even more about fighting. Did you enjoy Rum & Bones or do you want an interesting fighting game, where two or more player battle it out? Then you should definitely buy Second Tide!
Designer
Michael Shinall
Artist
Jose David Lanza Cebrian, Ivan Gil, Adrián López, Pedro Nuñez
Publisher
CMON Global Limited, Cool Mini Or Not, Hobby World
Year Published
2017
# of Players
2 - 6
User Suggested # of Players
Best with 6 players
Recommended with 2, 4 players
(29 voters)
Playing Time
60
Mfg Suggested Ages
14 and up
User Suggested Ages
12 and up
(4 voters)
Language Dependence
Extensive use of text - massive conversion needed to be playable
(3 voters)
Category
Dice, Fantasy, Humor, Miniatures, Nautical, Pirates, Zombies
Mechanic
Action Points, Action Queue, Bias, Dice Rolling, Grid Movement, Modular Board, Variable Phase Order, Variable Player Powers
Expansion
Rum & Bones: Blutrausch Legion, Rum & Bones: Blutrausch Legion Heroes Set #1, Rum & Bones: Captain Ridgeback, Rum & Bones: Fairy Tale, Rum & Bones: Saint Seraphina, Rum & Bones: Second Tide – Captains Promos Set, Rum & Bones: Second Tide – Cutthroats Hero Pack, Rum & Bones: Second Tide – Deep Lords Heroes Set #1, Rum & Bones: Second Tide – Hammers of Ragnarok, Rum & Bones: Second Tide – Iron Inquisition, Rum & Bones: Second Tide – Iron Inquisition Heroes Set #1, Rum & Bones: Second Tide – KS exclusives, Rum & Bones: Second Tide – League of Extraordinary Pirates Hero Pack, Rum & Bones: Second Tide – Marea de la Muerte Heroes Set #1, Rum & Bones: Second Tide – Mercenaries Hero's Chest, Rum & Bones: Second Tide – Mercenaries Promos Set #3, Rum & Bones: Second Tide – Mercenaries Promos Set #4, Rum & Bones: Second Tide – Sea Monsters, Rum & Bones: Second Tide – Season One Upgrade Kit, Rum & Bones: Second Tide – Tusketeers Hero Pack
Family
Category: MOBA, Components: Miniatures, Crowdfunding: Kickstarter, Game: Rum & Bones, Theme: Pirates
Primary Name
Rum & Bones: Second Tide
Alternate Names
Ром и кости: Второй прилив
Infos courtesy of boardgamegeek.com. More Infos.
Review: Rum & Bones Second Tide – uglier and stronger pirates
Final word
Rum & Bones: Second Tide is a fantastic new version of the slaughter game (it cannot be marked differently), in which two opponents usually stand against each other. Players generate new characters, headlessly send them forward and try to overcame opponents with the help of a dice. But despite the previous sentence, there is still tactics in the game. The new box brings a number of improvements, that makes the result game even smoother in progress and creates better experience. Rum & Bones: Second Tide is more than an expansion, it's a standalone version that's better, more refined, and a clear choice for all pirates.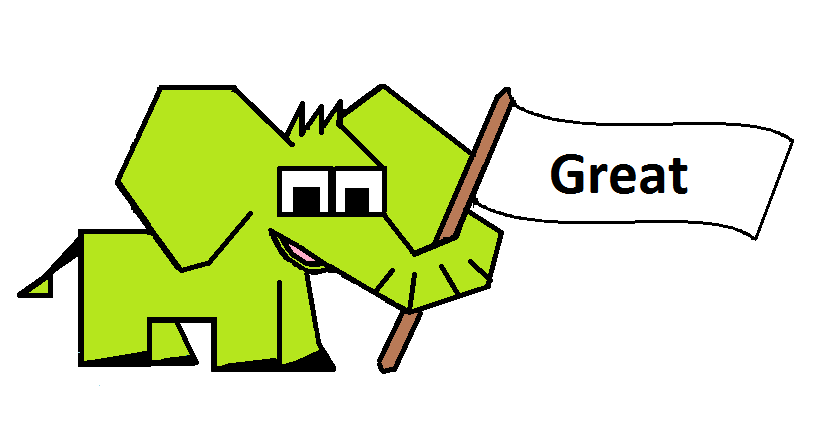 Pros
three ships
interesting and unique factions
excellent changes to the original version
great game for two
dynamics of the game
upgrading characters
possibility to partially control the coincidence
Cons
still random
backward compatibility must be purchased