Noble blood are higher, than any boundaries. Their power strechtes from state to state, language and currencies does not matter. Their allies are strong and new candidates for power have no chance. The government is clearly divided between them. But its not so big surprise, that suddenly each of them wants more. They will not stop by one share and whole of Europe will soon be overwhelmed by war, in which blue blood will flow.
Its participants will be not only those people. There will be more. You and us. Board game Royals from author Peter Hawes says so. And company Abacus Spiele approved. A box with illustrations by Michael Menzel was published in 2014 just in time for exhibition in Essen.
The box is square and large, just as usual with medium-sized game. We see a debate of some noble men on the cover and they are being spied by a person hiding behind pillar. Much more persons, than just one woman craving for power, are hidden inside. First and foremost, there is a big folded game board, that displays a map of Europe and lot of its cities (no, Prague is not there, only neighboring Vienna). Each country and its cities have a position for tokens and two characters, the main representatives of the metropolis.
Cardboard sheets are there for players to discover a pile of tokens. Different shapes predetermine positions on the board for these victory points. But there is also seven puzzle pieces of characters, chiefs of the time with different social status from king to marshal. You should also not miss a huge pile of cubes (200 divided by color for players) and two decks of cards. The smaller one (24) represents the intrigues with two coats of arms of countries, while countries cards (99) are wearing only one.
At the beginning of the game, players spread a map and deploys VP tokens on it with help of their shape (and precisely corresponding to small numbers) – shields are designated for the whole country, hexagons for cities and square pieces for season. These are printed in the lower right corner of the board and suggest, that the game will have three rounds. Big round tokens are placed to the left edge of the board, where will also be distribute necessary puzzle tiles of characters. Individual players choose their color and get their cubes. From shuffled nation cards, top three are revealed, creating a supply, while the intrigues remain shuffled and their identity unknown.
On his turn, player has opportunity to gain first cards based on his wishes. He either takes three nation cards, or only one, but gets one (random) intrigue on top of it. Choice of cards with one crest is open from either menu or with the necessary luck from the drawing pile.
Second, main and final phase of a player´s turn is usage of cards. Thus, in each round, he occupies one free position on the map or attempts to overthrow domination of an opponent in one section. In both cases, he will be playing cards. Required number of them is decided by digits printed on a scroll in the town. There are two positions to choose from – top and bottom, each with a different price and reward. A player must use cards belonging to the same country. And during a coup, he needs also one extra intrigue card of correct colors.
If successful in playing such cards, he immediately places one cube on the city. Depending on which character he chose (upper or lower), he must also place on cube on his two-part puzzle portrait next to the board. This creates another scoring opportunity. City, where no one has been before, provides a reward in a form of hexagonal token lying next to it. In the case of stealing control of city from a rival, original cube does not return to player reserves, but is moved only to the adjacent box. Even these pushed cubes can still bring points to their owner.
Players are not scoring points only for controling cities. They are simultaneously trying to be the first to gain control over entire country. Points are also awarded to that player, who put a cube on all noble lords next to the board first. Once players go through the whole nation deck for the first time, it is time for scoring.
But second value outside the cities are important this time. They correspond to amount of influence exerted by that city. Each country has first and second standings determined and these players get a square token (higher and lower value). There will be two more such scoring, before the end of the game occurs. At that moment, it is still necessary to score individual titles, which give gamers points according to seals in the lower right corner. Game ends with a victory of whoever has most points in total.
Royals is pleasant supremacy game. The entire match is nothing else, than choosing the right place on the board and defending it agains rivals. Fortunately even those, who are pushed out of the city, will not lose their cube and their action entirely, but they add them points, when they attempt to control the entire country.
Game is much more focused on collecting right cards, just like when playing classical Ticket to Ride game. Only more cards of one type will allow you to send card somwhere. With that combines also more important decision – exactly where to put it. And it is not only the choice between two characters in the city, but also cities/countries differ from each other by their requirements and reward.
Opponents are not fighting separately and they can use intrigue cards on their rivals. Their only reason is to push the opponent from their positions and take over. They make the game being quite a lot conflicting and sneaky. Certainly, therefore, this is nothing for players, who enjoy peaceful planning without attacking others.
Thanks to cards and many states, game offers plenty of options. Points are flowing from different paths and players must focus on all or none. Tokens are kept secret, so no one knows, who actually is in the lead. This has a positive effect on end of the game, but it can also happen for players to join alliances and attack player, they think is in the lead.
There is fortunately not so much types of cards, so while luck plays some role here, it is not so significant. As further shortage could be perceived theme that, although there is some intention, is basically absent. Game lacks any atmosphere of a medieval battle. But this has not so big impact on the gameplay, which remains nice and smooth. Maybe different matches are a little too similar, because points are arranged always in the same way.
In the two rivals, players have a little more cubes and some positions on the plan are limited. It is then up to them, whether to get fighting from the beginning or first occupy their half of Europe before they meet in the middle in some grand finale. It is clear, however, that the game is much different from the experience in multiplayer. With more players, they begrudge from the first move during this whole one hour-long entertainment.
Royals, of course, bring nothing new to the genre. It comes only with a fun attempt for new area control game, in which players also have to grapple with each other and with luck of card draw. Simple rules of the game make this game into another good choice for all beginners. Royals do not attempt to discover a wheel, but instead give you the possibility of fun. And not only to all less demanding players, but it makes a perfect entry point for all beginners.
Infos courtesy of boardgamegeek.com. More Infos.
Review: Royals – blue blood must flow
Final word
If you are a beginner looking for some good game, there is no reason, why you should not like Royals. It offers a very pleasant trip into a world, in which you are trying to gain an advantage. Proper playing of cards, that can be get with a little luck and space for tactics, which allow you to occupy the city. Points from their control are gained now or later, based on the type. There are more way to gain rewards. Players, however, can push each other out of the city and struggle for their control from beginning to end. Or everyone will go his way, but eventually they will all meet somewhere. Game offers various ways to gain points and entertain especially novices, although matches are still being a little too similar. Royals make a good cornerstone of a new board collection.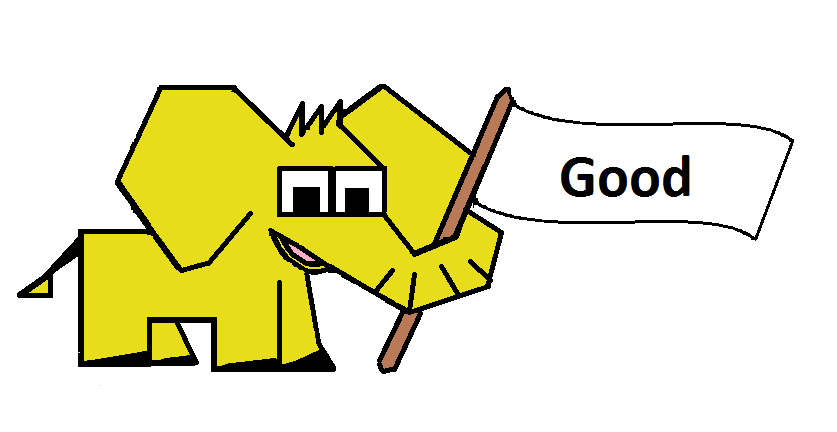 Pros
excellent game for beginners
collecting sets
various options for scoring
battle for cities
reasonable game time
secret points (winner is not known until the very end)
Cons
random card draw
absent theme
advanced players may be bored
matches are similar