Every journey tells a story. You just have to step on a footpath, out of your comfort zone and there are suddenly plenty of things going on. But what if you should be your own narrator? Would you do it? And the paths will just listen to us and imagine what could happen, if they simply leave their given place and lead you somewhere else.
Everything is different, everything is rolling and some adventures are much larger than they seem. You just need bigger gear. That's exactly what new version of Rory's Story Cubes is going to show using its new subtitle Voyages. That would be nothing new, because this green box is already on the market for several years. But this novelty is completely different given its special MAX mark in the name. Why? You'll see. Esdevium Games is been looking for the box on the European market. On top of that, designers of this game are now doing a Kickstarter campaign on really interesting game combined with Story Cubes named Untold. Make sure to check it out.
And it all starts with packaging that is much bigger than the original one. The beautiful tilting box is firmly held in a paper hood. It is only after opening that the players find one compartment inside and in it (what else) nine dice. But they are huge! They measure 3x3x3 centimeters and have one image on each side. Together with them, there is also a folded instruction booklet, that tells us in five paragraphs how this game is played.
Its course is absolutely simple. Take nine dice into your hand (in this case, it's nothing easy to do this), and roll them all. As soon as the last of the dice stops, player sees nine different images on their top. Usual task is to create a sequence ouf of them and combine icons into meaningful story, in which player uses each symbol at least once. Then it remains to pass the word to next player in the sequence, that rolls them again and tells his own adventure. And who wins, when the opponents all get their turns? All of them! That's because they had a couple of interesting stories together. There is no winner in here!
Already in the review of the original smaller version, we said that Story Cubes are fantastic fun. A box is all about clear, undisturbed narrative. There is no tactic or effort to be the best. You are enjoying your own fantastic journey and let yourself get carried away by its waves. And that's why this game teaches adults to be children again. And younger players have fun even more.
But we already know everything it contains from the original box. So in what does the new box differ? For us, its all just about 54 new symbols that were not in the basic Story Cubes. Voyages are really full of symbols from all over the world, whether it's a monkey, submarine, snake or a backpack. It forces the player to leave their home and environment they know, and take off with their imagination somewhere farther. Maybe to the Moon.
Images are once again well-chosen, variable and some of them can be very openly interpreted by the narrator himself. Among them is a number of animals, but even plants or items.
Fortunately, telling your own story is not the only way to have fun with dice. Rules and official website www.storycubes.com shows a number of different ideas, for example, build on your own stories or each can take part of dice set. Fantasies are not limited with age.
But we were only writing about Voyages. Dice in the MAX Edition are really massive. The advantage is simply that they are much easier to read and manipulate. Gameplay difference, of course, is none in comparation of special edition with the original box. So if you already own some small cubes, you probably will not be interested in the MAX version with the same icons. Conversely, if you have not tried Story Cubes yet, this might become even more appealing with this larger box. Unfortunately, the size of the box corresponds to a significantly higher price tag.
Rory's Story Cubes Voyages MAX is a beautiful edition, that this narrative game certainly deserved. This is a great collector's option. Now you can be sure that none of the valuable dice will ever be lost. Rory's Story Cubes Voyages MAX will take you on the road around the world, even if you stay at home in a chair.
Designer
Rory O'Connor
Artist
Rory O'Connor
Publisher
The Creativity Hub, ADC Blackfire Entertainment, Asmodee, Asmodee China, Gamewright, HUCH!, Hutter Trade GmbH + Co KG, MINDOK, Rebel Sp. z o.o., Zygomatic
Year Published
2011
# of Players
1 - 12
User Suggested # of Players
Best with 12+ players
Recommended with 2, 3, 4, 5, 6 players
(6 voters)
Playing Time
20
Mfg Suggested Ages
8 and up
User Suggested Ages
5 and up
(6 voters)
Language Dependence
No necessary in-game text
(4 voters)
Category
Children's Game, Dice, Educational, Humor, Party Game, Puzzle
Mechanic
Cooperative Game, Dice Rolling, Pattern Recognition, Storytelling
Family
Components: Dice with Icons, Game: Rory's Story Cubes, Mechanic: Storytelling dice game
Primary Name
Rory's Story Cubes: Voyages
Alternate Names
Příběhy z kostek: Výpravy, Rory's Story Cubes: Podróże, 故事小Q:旅行篇, 故事骰:冒險篇, 스토리큐브: 모험
Infos courtesy of boardgamegeek.com. More Infos.
Review: Rory's Story Cubes Voyages MAX
Final word
Rory's Story Cubes: Voyages MAX is a bigger box full of experience. Family of telling dice grew in size, but other than that, it retained everything we liked about them. The green box with the subtitle Voyages is the same as its smaller version. Only the dice are three centimeters big, they are well-handled and everything looks even better. Story Cubes MAX is an excellent set, no matter which picture set you take.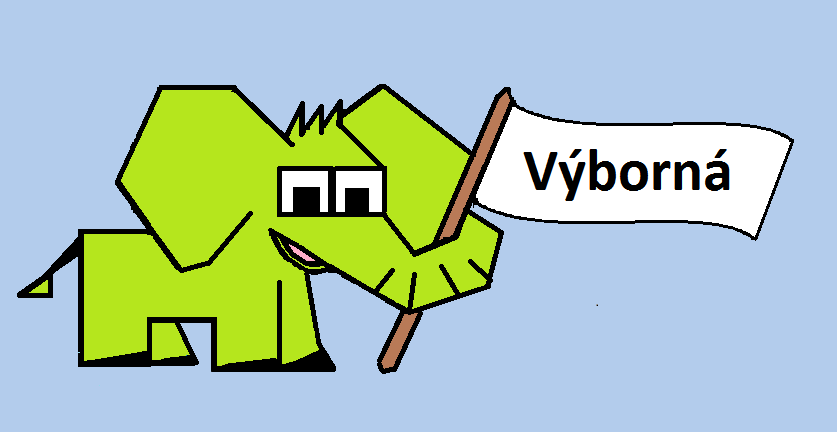 Pros
beautiful maxi edition
still the same gameplay
massive dice
amazing emphasis on fantasy
new icons (with focus on travel)