Every piece of land needs a ruler. And while the meadows and fields are of great interest, forests have long avoided the attention of kings. New frontiers have emerged, but hardly one nation claimed the area with the tall trees, other neighboring countries revolted. Everyone wants their share of natural products, animals and trees. Fight is imminent.
And when the players open a box named Root, the war has already begun. All of this was made by designer Cole Wehrle, who published the game under Leder Games company. This is a creation from 2018 and like most independent games of the last time, this novelty has passed a test called Kickstarter. And it was believed in by more than eight thousand players, who gathered over $ 600,000. The illustration was taken care of by Kyle Ferrin, and perhaps his graphics were ultimately the last step to success.
Although the box itself is not the largest, it is very massive and is also quite heavy. On the lid, we see the four animal nations fighting for their home. Its volume is stuffed with content, that as usual begins with a big game board. There are a number of villages connected by roads on it. Players will place a quadruple ruins and a dozen pieces of items on it. Near the map, players will prepare a set of dice.
Everything else is setup involves players, which first have to select each their own faction. Player will get a big board, that will tell him the next steps of setup. It is necessary to place a fortress to the village, that the player chooses as his starting position. Then he will place his warriors, one building of each type (mill, workshop and barracks) on villages of the map. The rest of their buildings will be stacked as a stock on player's board. Each participant will receive three cards and place their pointer marker on the zero.
The basis of everything is majority and dueling on individual meadows with buildings. Opponents will drag for their control with their warriors. Each of the days, on which the game is divided, consists of three parts – birdsong, day and evening. At night, all animal fighters are asleep.
Players gradually alternate on turn and go through all of their activities one by one. They are listed on their board, because each faction has different possibilities! Yes, Root is really a faithfully asymmetric game, in which everyone has a different course of gameplay. Not only are they going to do different activities in different phases of their turn, but even their number can also change.
But they still usually want to move their figures on the map, build buildings, attack opponents, and play cards. That's all done with action points. Additionally, move at the same time requires an active player to have majority on either starting or target meadow. Otherwise, the troops can not move at all.
The individual forest planes also have their symbols, that describe nationality of the local population. This has an effect on playing cards, resulting in the chance to take advantage of the one-time card effect or to surprise the opponent with an ambush. This occurs as a reaction to an enemy attack, that can be arbitrarily triggered with the help of fighters' pieces, and attacker and defender will remove some of their characters according to the dice roll results.
Building some houses or destroying opponent ones will reward the player with victory points. Others can be gathered as a result of abilities or card options. Each race has its own goal to do with the forest empire and thus also its specific way of gaining victory points. One tries to get the sympathy of the neighborhood, the other performs quests and others build the buildings. But everyone has one thing in common – the one, who scores thirty points first, becomes the winner. There is also the second chance to win and that is the fulfillment of the dominance card. To do so, the player has to abandon his chances of a traditional victory during the game (publicly) and replace it with this new goal.
From the perspective of experienced board game players, Root is an incredible experience and total revelation out of nowhere! This game came from somewhere out of the way, and it completely fascinated us with its course. The only basic requirement for you to appreciate Root is, that you must first get to know it, including the strengths and weaknesses of the individual races. This means several learning matches, that are still very fun and interesting, because they work a lot differently, than we used to. First of all, the first match is really slow.
However, although playing cards and moving figures in the center of everything is ultimately known, everything is a little different. Most rules will eventually have a loop or twist, that makes it at least slightly different. An exception is perhaps only battle, that works simply and on the basis of one roll with two dice. It can be disappointing for somebody, though battles are not the main thing of this game. But they are one of the important ways to win.
The game is very conflicting, and that's exactly, how it should be like. That is why it is necessary to have an ideal maximum of four players. This is how to get the maximum experience out of it, when full game board is ensured. In lower numbers, parts of the board remain more empty. Fortunately, there is still something to play and enjoy.
It is with new players, that you have to return to learning again. It is assumed, that all participants will know their race to have a chance of success. Fortunately, the authors scored plus points here with a very nice mechanism for learning the game, which uses examples to teach the game step by step. Playfully, without having to read everything in detail in the rules. In the end, however, the game itself does not last for too long, it will exceed one hour, but it will not come close to two.
But no matter what we write here, eventually everything turns to whether the game is fun. And here Root really shines. You enjoy every action and moment, and that's because you really have to think over what you have to do. There is no exaggerated number of activities or options in the game, but it still remains to be considered. Mainly about cards in hand, that can be used in many ways.
Fantastic is also the processing itself. Beautiful colorful wooden figures and cute illustrations make up a truly fairy-tale atmosphere. All the content looks very original, but the game still works well, and you will not lose in the amount of text.
Root is not a war game! Be careful about this, because it is presented like this in a number of places and at first glance it may seem as one. But if your expectations are properly directed to the euro thoughtful game with lots of elements and asymmetric dice fighting, then eventually it will exceed them. In the review, we have not mentioned all the details by far. Root is a delight for all board game lovers.
Designer
Cole Wehrle
Artist
Kyle Ferrin
Publisher
Leder Games, 2Tomatoes Games, Arclight Games, CMON Global Limited, CrowD Games, Delta Vision Publishing, Fox in the Box, Kilogames, Korea Boardgames Co., Ltd., Matagot, MeepleBR, MS Edizioni, Portal Games, Quality Beast, Tower Tactic Games, YOKA Games
Year Published
2018
# of Players
2 - 4
User Suggested # of Players
Best with 4+ players
Recommended with 3, 4 players
(810 voters)
Playing Time
90
Mfg Suggested Ages
10 and up
User Suggested Ages
14 and up
(174 voters)
Language Dependence
Extensive use of text - massive conversion needed to be playable
(55 voters)
Category
Animals, Fantasy, Wargame
Mechanic
Action Queue, Action Retrieval, Area Majority / Influence, Area Movement, Dice Rolling, Hand Management, Point to Point Movement, Race, Sudden Death Ending, Variable Player Powers, Variable Set-up
Expansion
Root: Hireling Box, Root: Landmarks Pack, Root: Riverfolk Hirelings Pack, Root: The Clockwork Expansion, Root: The Clockwork Expansion 2, Root: The Exiles and Partisans Deck, Root: The Marauder Expansion, Root: The Marauder Expansion (Kickstarter Edition), Root: The Riverfolk Expansion, Root: The Underworld Expansion, Root: The Vagabond Pack, Root: Underworld Hirelings Pack
Family
Animals: Birds, Animals: Cats, Animals: Foxes, Animals: Mice, Animals: Rabbits, Animals: Raccoons, Components: Control Boards, Components: Map (Continental / National scale), Components: Meeples (Animal) / Animeeples, Components: Polyhedral (not D6) dice, Components: Wooden pieces & boards, Crowdfunding: Kickstarter, Game: Root, Players: Games with expansions that add solo play, Theme: Animal Battles, Theme: Anthropomorphic Animals, Theme: Nature
Primary Name
Root
Alternate Names
Root: A Game of Woodland Might and Right, Корни, ルート, 茂林源记, 루트
Infos courtesy of boardgamegeek.com. More Infos.
Review: Root – forest is also a kingdom
Final word
Root offers battle of four animal nations and each of them has its way of reaching domination over the forest kingdom. The game is beautifully asymmetrical and offers a very interesting course from start to finish. In addition, it is interwoven with lots of interesting ideas and looks beautiful. So you'd like to sacrifice a few introductions that are needed for a full-fledged experience. Root is an example of how modern new board games should look like.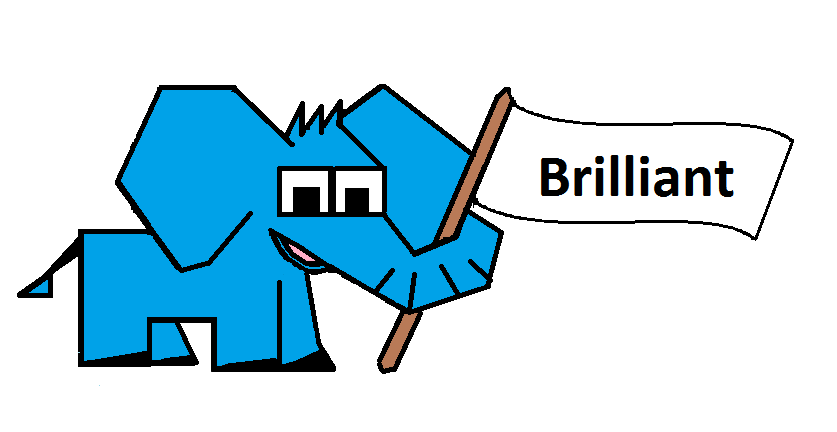 Pros
great asymmetric factions
atmosphere
fairy-tale illustrations
more card play options
different victory paths (and winning points)
the rules include a tutorial section
Cons
longer learning curve
in lower numbers slightly less experience